Many a times you must have been asked to enter username password when you access a network resource or a site on Internet which cannot be accessed without a credentials.  This is what is termed as Network passwords.
Windows Vista has a feature ( I have seen it on Windows Server edition also ) which allows you to maintain your network username password at one place and its specific for your account and is used  when you login and access those sites.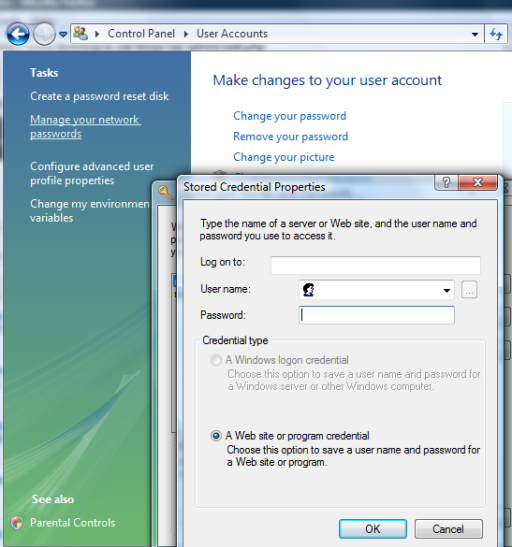 You can find this under your user account > Manage your network passwords. You can add new username password and the domain to which it belongs, you can add the url of the login or the direct page here.
Another feature of network password manager is to create backup of all the credentials stored in here. This is helpful when either your format your computer to want to add them to any other windows account on other computer you might have.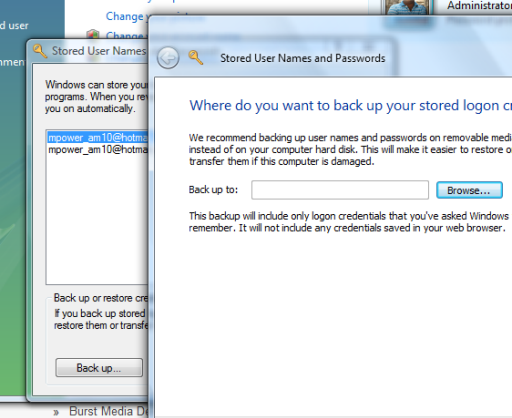 This is a very handy feature which you should use. By default it has added my Microsoft passport credentials and uses it when I visit the respective sites.