Out of the box Honor 5 X comes with 10 GB of free storage initially, which seems like a lot, but once you start using it, the space runs out in no time. So, installing a microSD card, and moving apps on it is a good way to keeping some space free on primary storage. Useful when you have apps or updates which wont start without free space on it. Another advantage of having free space here is optimum performance, specially in heavy usage. Below is the video:
Go to Settings, then head on to storage, and scroll down to very bottom. Here change the default storage location from internal to SD card. Here is a big catch though. Selecting SD card doesn't mean that future installation doesn't directly happen on SD card, instead the OS opens up option to move apps to SD card.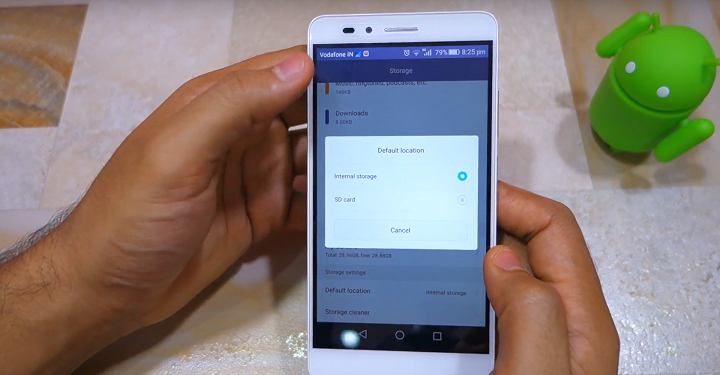 This is kind of annoying because consumers do expect t his to be more of automated process, but not sure why Honor has this kind of setting with their Emotion UI. Something that definitely needs a fix.