There is no point in keeping Windows Widgets around, especially if we don't have a use for them and they continue to engage our system resources. It only makes sense for users wanting to uninstall/disable Widgets in Windows 11 entirely. In this article, we'll go over a few ways to permanently disable Widgets in Windows 11 and discuss how to reinstall and temporarily disable the widgets.
What is Windows Widgets
Windows Widgets are small, specialized programs that run on your Windows 11 desktop. They can display information or perform tasks and are generally more practical and customizable than standard Windows icons. You can quickly bring them up using Win + W keyboard shortcut.
Windows added the feature of Widgets along with the Windows 11 update. Widgets are a great way to access some settings of your computer quickly. Having Widgets at your disposal means that you will not have to go to specific settings separately if you seek to tweak them a bit as per your choice, which is an excellent addition as a feature. However, this addition arguably can be deemed as something extra and unnecessary.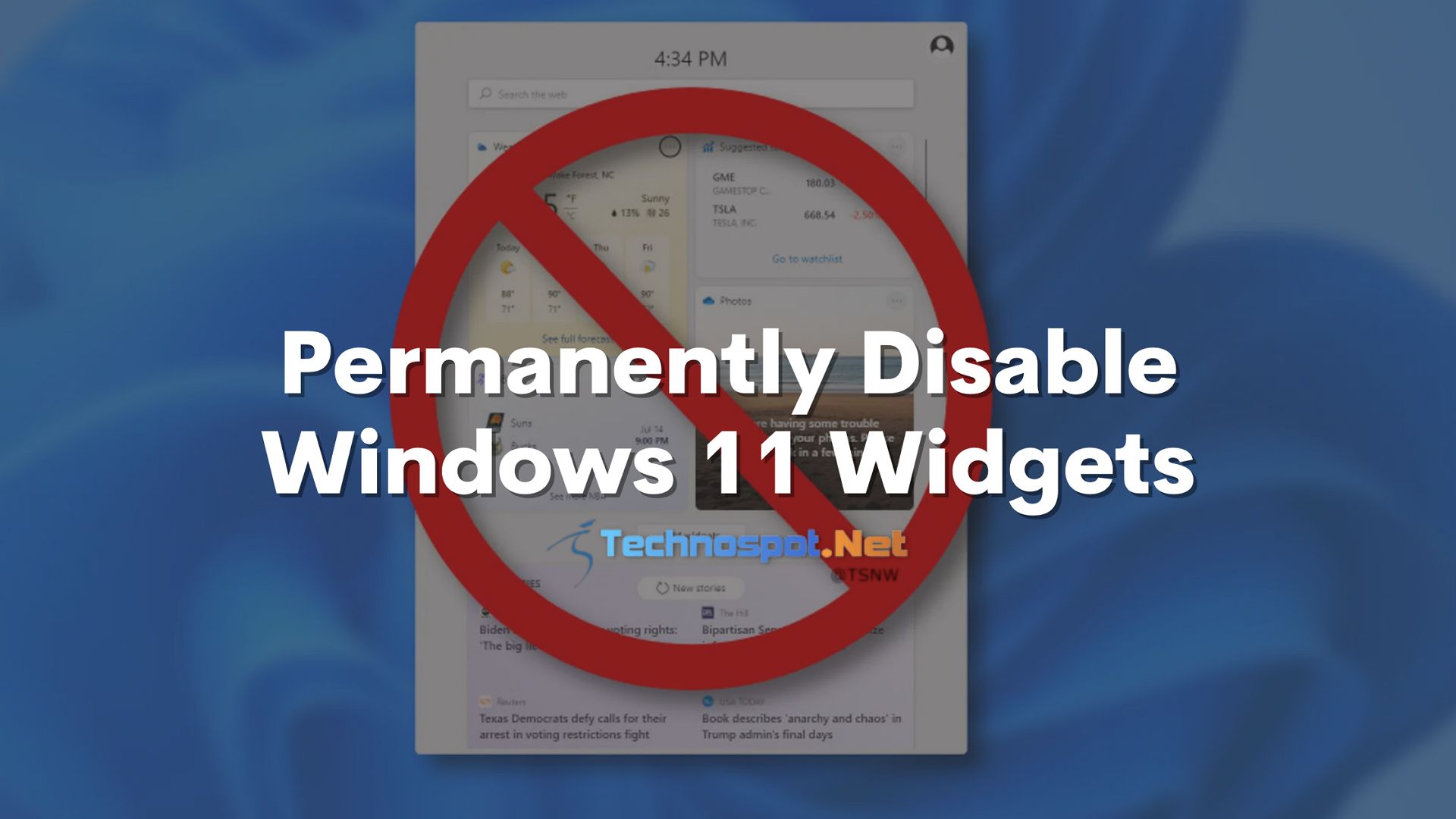 Permanently Disabling Windows 11 Widgets
In this section, we'll be taking a look at some roundabout ways using which we can permanently disable Widgets and discontinue the unnecessary engagement of our system resources. We'll go through two different ways of disabling Widgets, and one of them would be temporary, and we can use it to get Widgets back.
Permanently Disabling Widgets Using Terminal
Temporarily Disabling Widgets Using Windows Registry
Unfortunately, as of now, Windows 11 doesn't present you with an option to disable Widgets, and it gets a bit annoying to users when they learn that Widgets use system resources as well.
1] Permanently Disabling Widgets Using Terminal
Windows Terminal is a program similar to the Windows Command Prompt in many ways, and we'll be using it to disable or uninstall Widgets in Windows 11 permanently. So without any further delay, here are the steps that you need to follow:
Please navigate to the Start menu, type Terminal, and right-click on it when it appears. Click on Run as administrator.
Type the following command and hit enter
winget uninstall "windows web experience pack"
You'll see a text appear on the screen asking you to agree to Microsoft's terms and conditions. You'll need to approve them by typing Y. Typing N will nullify the operation as you didn't agree to Microsoft's terms and conditions.
After typing Y, you'll see that the Winget package manager will proceed to delete the Widgets app in Windows 11. You can confirm it by pressing Ctrl + Shift + Esc to open the Taskbar, right-clicking anywhere, and looking for the Widgets option.
This was the method to delete or uninstall Widgets in Windows 11 permanently. The following method we will discuss is a temporary one, i.e., you can always do some tweaks to get your original setting back.
2] Temporarily Disabling Widgets Using Windows Registry
Registry editor, also known as regedit, is an essential tool for any Windows system, and not being careful with the files under this tool may lead to some mishaps. However, the steps listed here in this section will be easy-to-follow, and you should be fine.
Note: Ensure to create a system restore or take a backup of the registry. In case the system becomes unusable, you can use them to restore the PC.
Here are the steps you need to follow:
Press Windows + R to launch the Run program.
Type Regedit in the search box and hit Enter.
It will take you to the Registry Editor of your system. Navigate to the following location:
HKEY_LOCAL_MACHINE\SOFTWARE\Policies\Microsoft
Please create a new key under Microsoft, and change its name to Dsh.
Create a new value by Right-clicking > New Menu>DWORD (32-bit) value. Rename the newly created value to AllowNewsAndInterests
Double click on the newly created value, and add 0 in the Value data field. Press OK, and that's it. It will disable Widgets in Windows 11.
We call this the temporary method because you can always enable Widgets back. All you need to do is access the Dsh key you created in the above steps, right-click on it and select Delete. Just like that, Widgets will be back in your Windows 11 system.
Reinstalling Widgets in Windows 11
If you have entirely uninstalled the Widgets feature in Windows 11 and wish to get it back, you can always do that via the Microsoft Store. However, though available, the Widgets app is hidden in the Microsoft Store, and it won't come up when you search its name in the store.
Use this link to redirect to the Windows web experience pack page in the Windows store.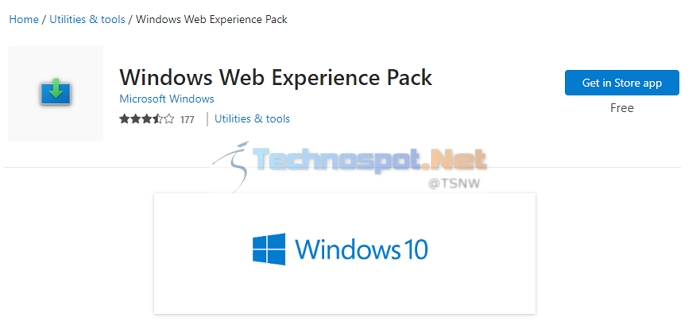 You can confirm that Widgets have been installed back in your system by accessing the toggle in the Taskbar as mentioned earlier. If you don't see the option, please disable it and then enable it again. It should work as usual now.
Windows 11 introduced a plethora of new features, and Widgets were one of them. However, the idea of Widgets hogging up system resources isn't something many of us would appreciate, especially when we don't use them that much. It is precisely why we discussed how to uninstall, temporarily disable and reinstall Widgets in Windows 11 in this article. With that being said, we'll wrap this article up with the hopes that this guide was of help to you.
Is It Safe To Permanently Disable Widgets In Windows 11?
Widgets in Windows 11 don't stress your computer much and boost productivity. Uninstalling a system feature can cause complications. Some users have also reported that they are unable to access the Windows action center after that.
Should I Use Registry To Tweak Windows Settings?
Registry stores crucial information regarding every single function of your Windows computer, and tweaking with it should be done with utmost care as any wrong step can cause damage to your computer.