Bing Travel Planner for Outlook is a plugin which brings Bing Travel Search inside your Outlook. The major advantage of using this tool with outlook is that it creates, Reminders, Appointments and Out Of Office response automatically inside your outlook and if you are connected to the exchange server your colleagues can see when you are not there.
Though this plugin facilitates booking etc but you can anytime use it to create your travel plan but for that you will have to enter the details manually.
#1 Install the plugin from here and go to Add-ins section of Outlook and click on Bing Travel Planner.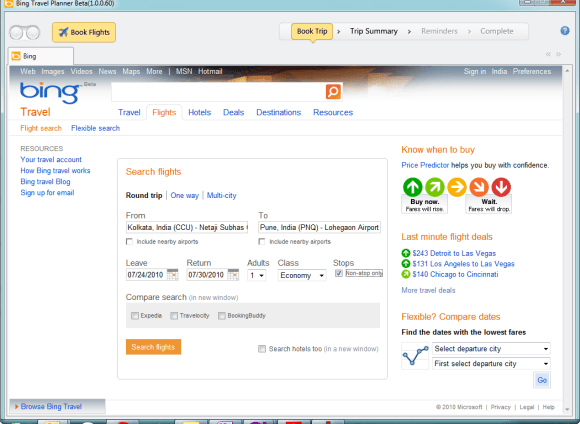 #2 Add Flights : Select the flights and follow the booking process. This is similar to what you can do in Bing Travel Search online. However if you are not interested in booking from here but would like to just add your trip plan, click on the Trip Summary on the Top Left of this window.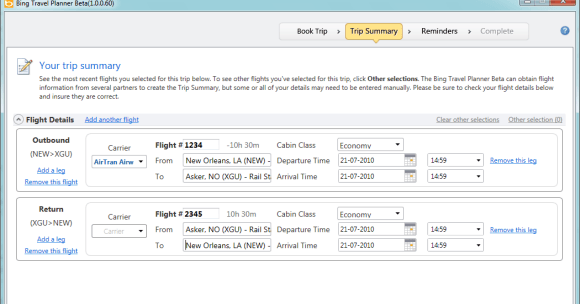 You can type in the airport name and it will auto complete it for you. Everything is editable for you here. The only thing disappointing about this that it works for International flights only.
#3 Reminders : Once you have entered the details for the flights click on reminders. This will create reminders for you to give you an alert around 3 hours ( configurable ) prior to flight and create out of office notice in your Outlook.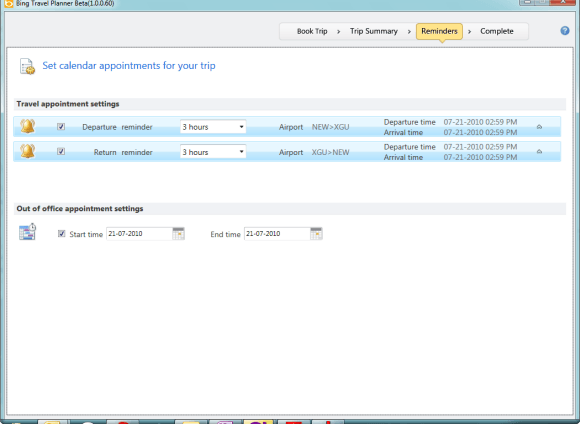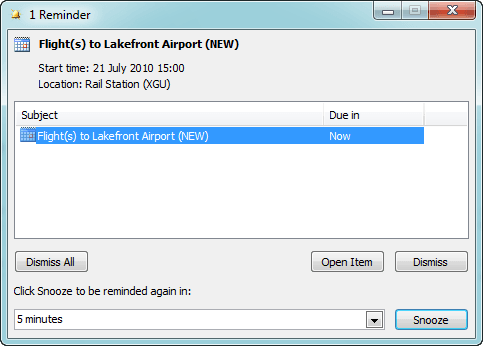 # 4  Task panel : The last step will give you details of success and summary. Next you can click on the Task and Reminder Panel of Outlook and see the details created there.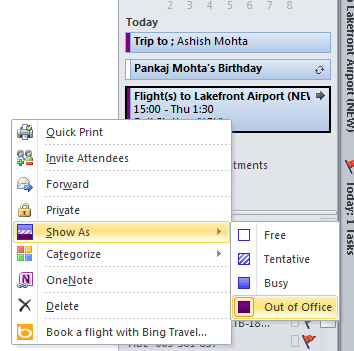 The best part of this app is that there is no restriction on that only if you make booking you can only use this. It's a perfect solution for travel planner. If there is any feature request that I would make is adding an export import format, so I can create a complete travel plan and import right inside it. What do you think ?