Digital cinematography has brought up 4K videos to provide a realistic appeal. But what about screen freezes, miscellaneous error codes, or screen freezing while watching such videos on a PC? The PC's inbuilt GPU and other hardware cannot play 4K videos optimally. This video will share how you can play 4K videos on PC Smoothly. We will also share how you can figure out if your PC has enough hardware capabilities to play 4k videos.
How to Know Whether Your Monitor Supports 4K Video?
There are many ways to know whether your Monitor supports 4K video. A straightforward way to determine is to check your Monitor's Display Resolution. To check this:
Right-click on your Computer Screen and select Display Settings from the drop-down menu.
In the Scale & Layout section, you will see the Display Resolution.
The pixel size of 4K resolution is 3840 x 2160. The horizontal resolution is indicated by the first of these two figures (3840). This figure indicates if a monitor is capable of supporting 4K.
In 4K, K stands for Kilo, which is 1000. Therefore, 4K indicates a monitor with a horizontal resolution of roughly 4,000 pixels. The standard now used in the end-user market is 3840 x 2160.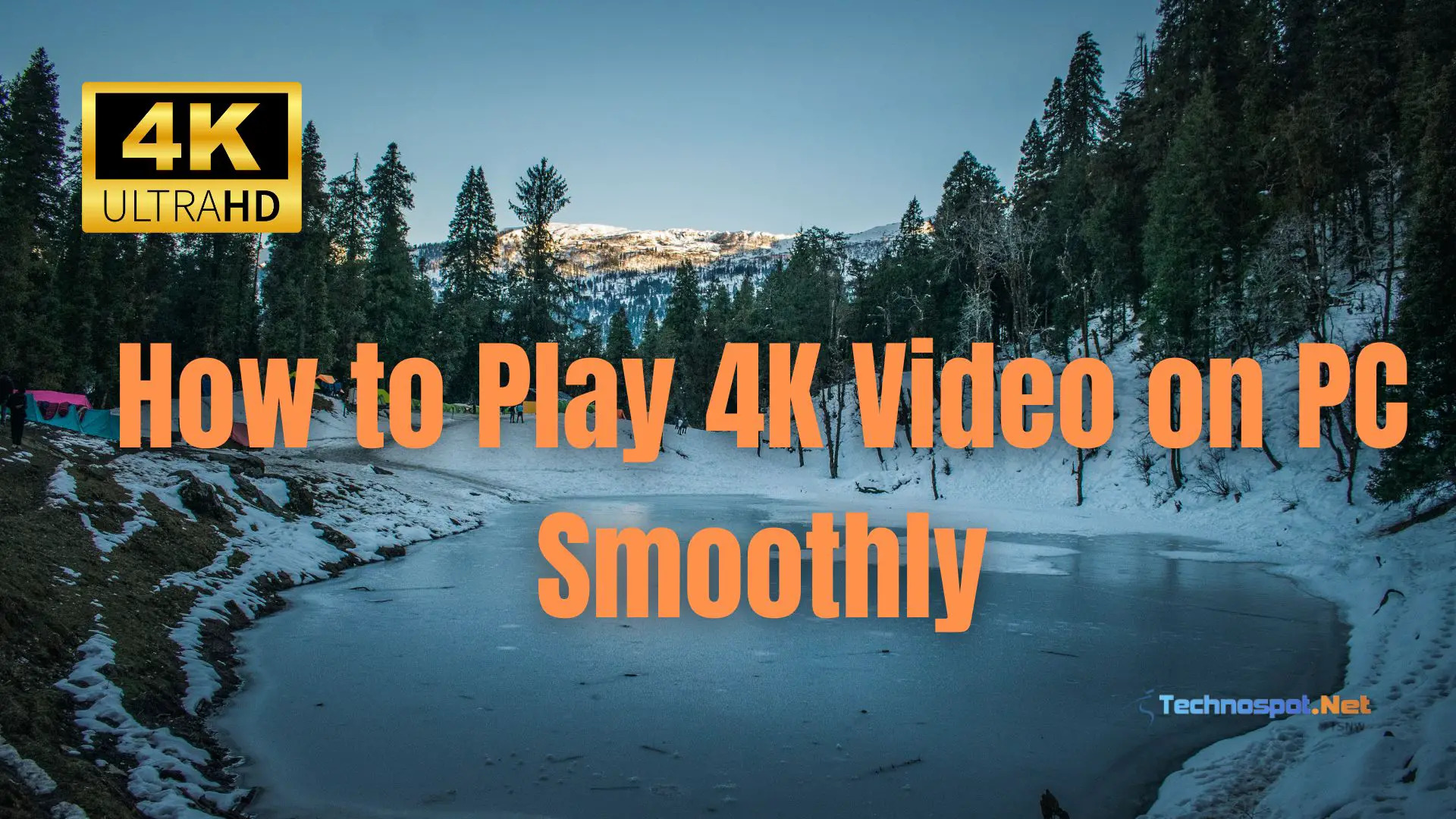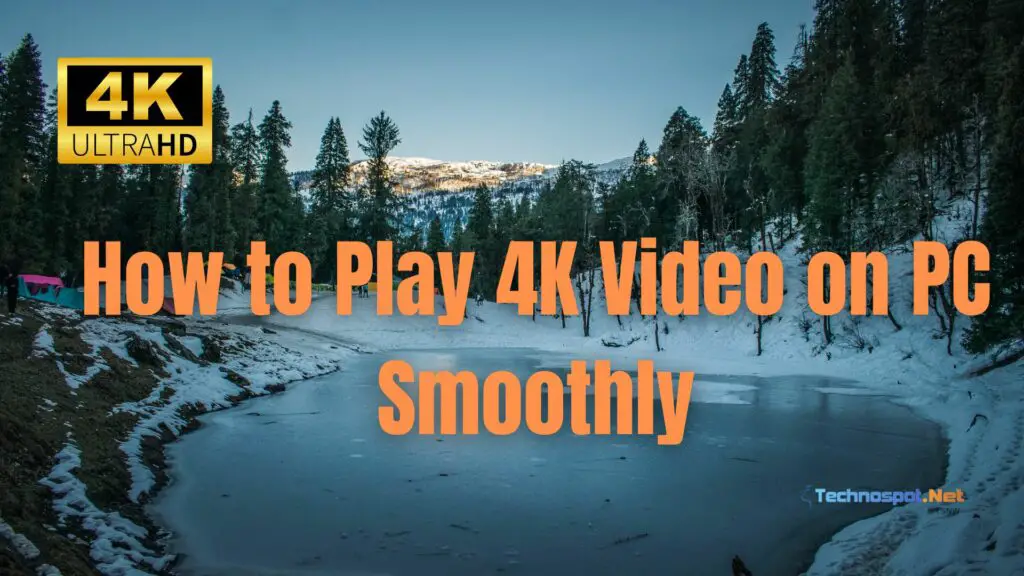 How to Play 4K Video on PC Smoothly?
Running 4K video on a PC smoothly needs processing power, graphical capability, and optimized settings. Here are some ways to play the videos on your PC.
Increase the Cache Value to 10,000 or 20,000 in VLC
Set Power Plan to High Performance
Update GPU Driver
Change the Video Output Module
Downsize the Video
Use a Third-Party Media Player.
Add an External GPU
1] Increase the Cache Value in VLC
Although a fantastic video player, VLC Player sometimes encounters spikes in the stream buffer.
This can be due to hardware and poor network issues. But it can also be because of the default buffer cache. To change the value of the cache, you can follow the below steps:
Search VLC Media Player and open Tools.
Choose Preferences or press Ctrl+P.
Scroll down to the bottom left corner and select All.
Select Stream Output and increase the Stream Output Muxer Caching (ms) Value.
Set the value to 10,000 or 20,000
Click Ok to save the new Cache value.
You can either change the Cache Value temporarily or permanently. By following the below steps, you can change it permanently—besides, the temporary one resets after each buffer.
2] Set Power Plan to Best Performance
4K videos require a significant increase in power and additional system resources. In this case, you should modify the power plan according to the 4K video's requirements. Both balanced and power-saving plans restrict the full use of the hardware and may slow down 4K video performance.
To enable High Performance follow the below steps:
Open Windows Settings
Go to System > Power
Click on the drop-down next to Power mode and select Best Performance.
This process will consume much power but is helpful for 4K video quality.
3] Update GPU Driver
If you have an external GPU but still cannot play the videos properly, you need to check for an update on the hardware. Using the Driver updater software from the OEM is best, or you can directly go to the OEM's website, search for the hardware, and then download the driver.
You can use third-party software to update the drivers if your hardware is old.
4] Change the Video Output Module
VLC offers multiple video output modules, such as Direct3D, DirectX, Windows GDI, etc. If the automatic settings that pick up any of the modules based on the video is causing high-CPU usage, and stuttering the video, then you can change it.
To change the output, follow the below steps:
Open the VLC player, and choose Preferences or press Ctrl+P.
Scroll down to the bottom left corner and select All
Choose Video and click Output Modules.
Set Video Output to DirectX (DirectDraw) video output.
Save the changes
While trying each output module, open your task manager and look at CPU usage. The module which delivers optimal CPU usage, but good quality video, should be your choice.
5] Downsize the Video
4K videos can be downsized to 1080p or 720p using software or online tool. While the quality may degree a little, but then you will be able to watch the videos easily on your PC.
We recently reviewed the Hamster Video Converter, and it should be an excellent fit for downsizing videos.
6] Use a Third-Party Media Player.
Windows Media and Movie Media Player are great tools for playing videos on your computer. However, they aren't better media players for playing 4K videos and supporting all formats.
You can install Third-Party Media Players like VLC in such cases. They include 4K and auto updates from time to time.
7] Add an External GPU
Even though the new versions of a few processors have internal GPU units, they still lack in comparison with external GPUs. You can still play a 4K video, but it won't be smooth enough. Use an external GPU to ensure smooth video playback on your computer. NVIDIA and AMD are the most widely used brands for them.
Conclusion
4K resolution videos typically have large file sizes, which makes it harder for your computer and the software app to operate. To play 4K videos, you must ensure your computer satisfies the system requirements.
Sometimes, updating your PC to the best performance and increasing cache values will allow your videos to play in 4K. However, you can play videos in 4K using an External GPU or VLC Media Player.