If you want to get name labels to get printed home using your home printer and using either standard labels or just on plain paper, Microsoft Word Label creating wizard has an easy way to do it.  Label printing is available in all the versions, right from 2003, 2007 to Office 2010. Next week I am celebrating my son's birthday and this tool in Office Word came very handy.
What you need before printing ?
Either you should have standard labels like from Avery or you should know the right size of your label if you plan to use normal printing paper. Remember if you use printing paper you will have to cut them out nicely for the best look.
Video Instructions for Printing Mailing Labels :
Instructions to Print Mailing Labels :
Open Microsoft Word. I have used Office 2010 here.
Select  Mailings Tab from the Ribbon menu and then select Labels.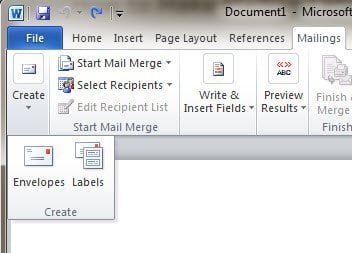 When you click on Labels,it will open another Window where you can completely configure options for Labels for fine printing.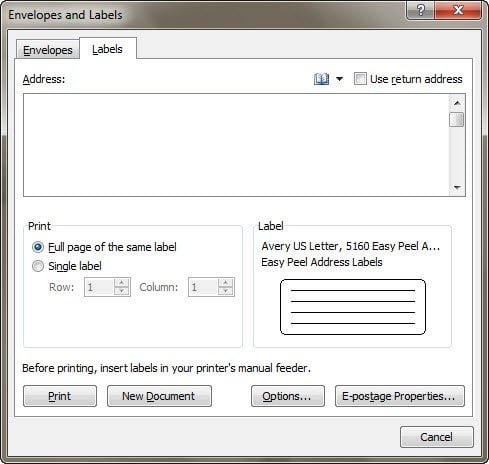 In case you do not want to use full page for labels, select radio button which says Single Label and set number of rows and column. However this should match with the Label Type you will select in the next step. So best is to come back to this option when you are done with that.
Click on Options button and you will see another window where we can now define the size, create a new label type and select the printer we have.
For Printer Information, I will suggest you to select Page printers and Manual Paper Feed. You should at least do this for the first time.
Next is to select Label Information  and then select Avery US letter. I am selecting this as they have lot of options when it comes to size.
If you are using Standard Label, then you select from the listed types and product number to find it. In case not, follow the next step.
Now if you have Label  Size ready, Scroll through the options under Product Number. Every Label type has height, width, page size. Depending on your paper and label size, select the label type.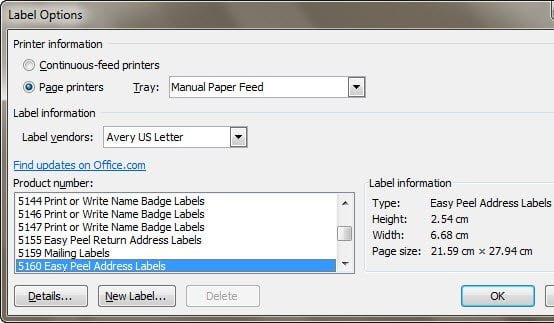 Done this, Word will open a new document where you can fill in the address. However if this is the first time you will find it very confusing as you do not see a border and where to fill etc.
Look for a  Cross hair button on top left of the document. If you select it, you will see the spaces of the labels selected and now you will know how the labels are arranged. Basically Its a table where you need to fill in all details.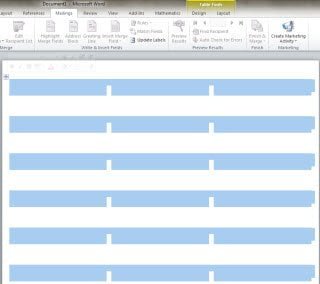 Also you will see the  Table Tools highlighted already. Select it and change the border to All Borders. This will give you idea of the size of the label and how much space you have to type in the address and name.
Next is to Type in Name and the addresses. Verify once you are done.
Since borders were required only for you type in the address and have an idea, remove them using the same step.
You can also use the Table Tool to make your label look pretty when you are using simple paper at home. Table Tools have a lot of inbuilt template and colour combination that can be used. Give it a try!!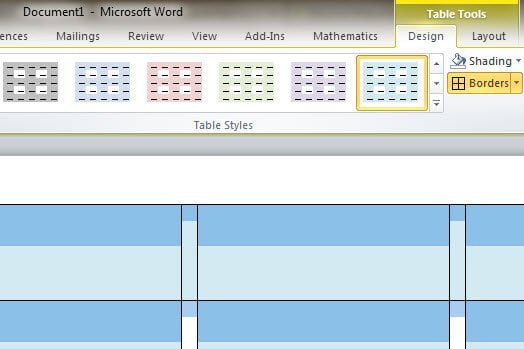 Done this you are ready to print your labels.