Here is another quick tip from excels special paste function. If you want to add , multiply, devide or subtract 2 columns in an excel sheet quickly using the special function is the only way. All you need is do a copy from a column and then right click on top of cell you want to perform the addition or whatever you want. Then just paste its specially.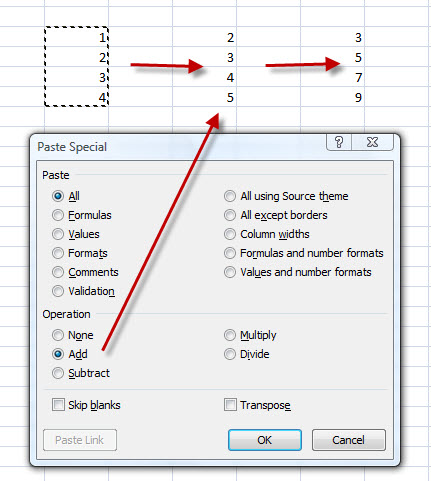 Select the cell values of which you want to other column. Now select the other set of columns where you want to add.
Right click  and the special paste
Select ADD . ok.
This will add the column values. have fun!!