This is an extremely useful for people who use Microsoft office One note and specially if you use Tables in that.  In One Note you can quickly detach and reattach rows from column with just a flip of mouse.
Move your mouse  over any row youw ant to take off . You would see a  cross wire kind of icon shows up. Just get hold of it with mouse and pull it away.  You would see the row literally coming out of the table. To add rows back to table just hold the row and drag into the table.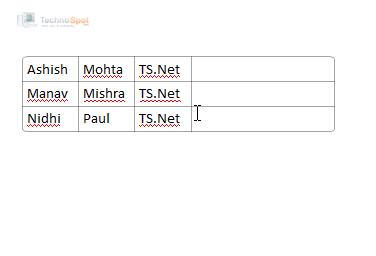 Infact you can change the order of rows by just moving your mouse up or down and even move rows between two tables in one note.  Just give it a spin, you gonna love it.