If you live around work note storing details right from day to day utility to office work then it will be difficult to find the changes made in your one note files. Specially if more than one member had modifies it. However if you want to track the the changes by date or in last 6 months or even yesterday and some one note files which you haven't read till now, Microsoft Office One Note does provide you with a direct menu.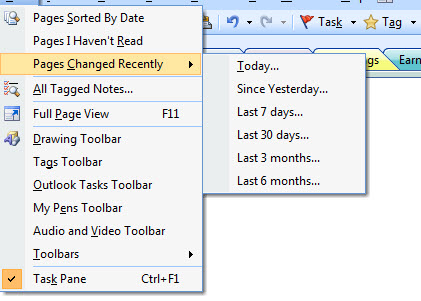 Click the  View menu of One note and you will see three options
Pages Sorted by Date, Pages I haven't read and pages changed recently which gives you option from yesterday to last 6 months etc.
When you click one of the choices you would see a Search result bar on right which gives you the result according to your choice. You can filter according to One note files you include and other options like sorting.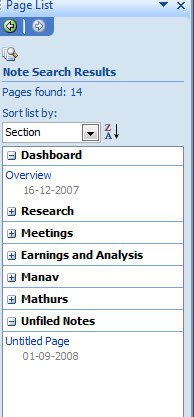 That's all now you will never find any problems finding which file changed and which one note file you still need to look at.