Its cumbersome if you want to save all the images on a web page of site one but one. Till now you what you did was right click on the images and save it one by one. Now what if you need to save all the images at one shot ? . With this option you can save all the images and all the media files ( video and audio ) in one shot to a specific folder in your computer.
You just need to click on the site identification button for the website, which is there just one left hand side of the address bar.
Click on it and you will see "Manage Information" Button popping up. Click on it
Next You will see another popup with lot of options. Select the Media Option.
In this tab you will see all the images and other media files listed which is available in that web page.
Select one image and press CTRL + A ( Select All )
Then Click on the Save As button. This will ask you to specify a folder where it will save all the media and image files.
That's all. You can check your folder now and see all the images. Another advantage of this is you will be also able to see any image which is hidden on that page. Specially if you have a website and you want to analyze it.
Site Identification Button > Media Option in Firefox > Downloading Images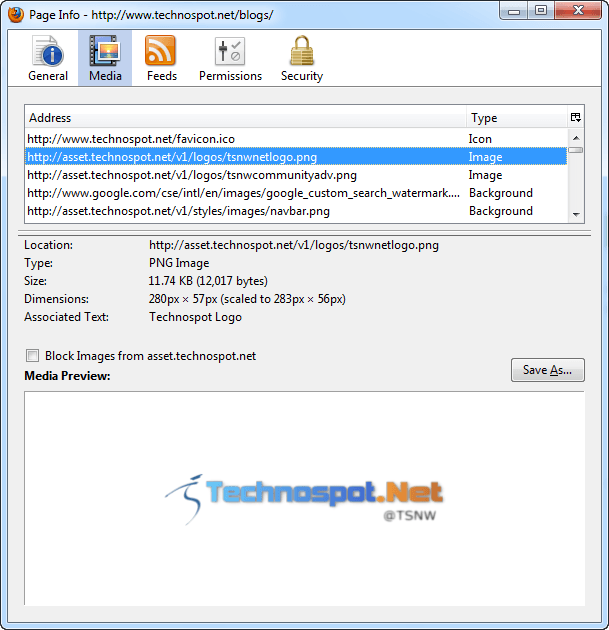 This idea came right after I found actually this button clicks after I read Abhijeet's post on Easiest Way To View Passwords in Firefox.