If you want to read ePub files, on your computer or any other mobile device, here is an awesome way to do so, named as Bookworm is an online service, which allows you to read your ePub files anywhere, anytime, all you need is an internet connection.
You will have to sign-up and create an account with Bookworm, later you can upload your ePub files to your account, once done with uploading the ePub file to your account, all set, now whenever you want to read a book or a magazine in ePub format, simply go to your Bookworm account, and access the books/magazines from your library and enjoy reading.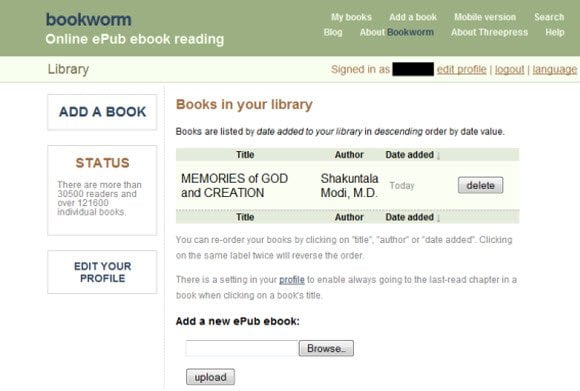 When you open a book to read with Bookworm, it gives you a full featured reader, here you can easily read file, change the font, and navigate using either the table of contents or with the help of next and previous navigation buttons.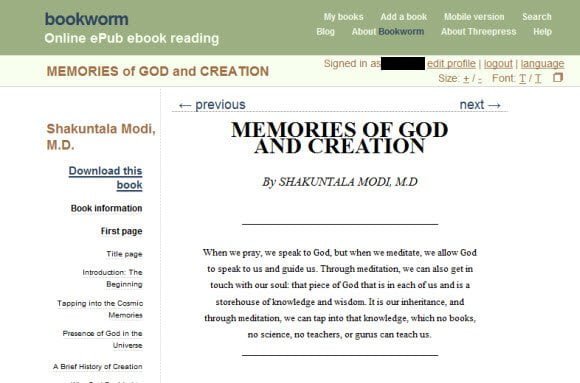 An option to get mobile versions is also there which can be accessed on the top-right corner of the Bookworm page.
We have talked about EPUBReader which is a Firefox add-on to open ePub files in your Firefox, and while reading your files, which are already on your system, you don't need an internet connection, so hence forth we have two choices to read the ePub files, select one, and tell us which suits you more.