In the daily use of the computer, you may face the situation that the computer is doing something it shouldn't have been due to a bug, incorrect operation, or user error. In that case, you can count on a screen recorder to capture the exact steps you took when the problem occurred. The screen recorder on Windows 10 is a quick method that does not require much configuration but allows us to perform many editing tasks in the capture. This post will guide you on how you can record steps on your screen in Windows 10.
How to Record Steps on Your Screen in Windows 10
Now let's look at how to start recording a screen on Windows 10 without installing additional programs. The quality of the recording is good and with sound, plus you can also take screenshots. Windows 10 has a screen recording app, but many people don't even know it.
Make sure Xbox Game Bar is enabled in Windows.
So, to use this tool, you must first check if it is on your system. Many users uninstall it immediately after installing Windows. If you type in Windows search "Xbox," which appeared in the list, so everything is fine.
If the search did not give a result, you need to open the Microsoft Store and then type in the search "Xbox" to install it.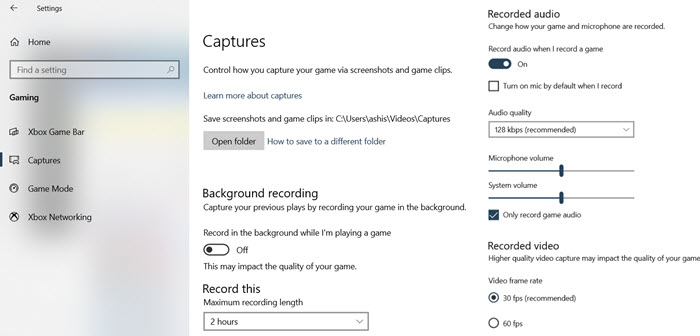 After installation, launch it by pressing the key combination "Win" + "G". Panels should appear on the screen. But if the panels did not appear, then go to the parameters by clicking"Win" + "I", and then go to the section "Games". Next, see that on the tab"Xbox Game Bar" the toggle switch was turned on, as shown in the screenshot below.
Record Apps using Game Bar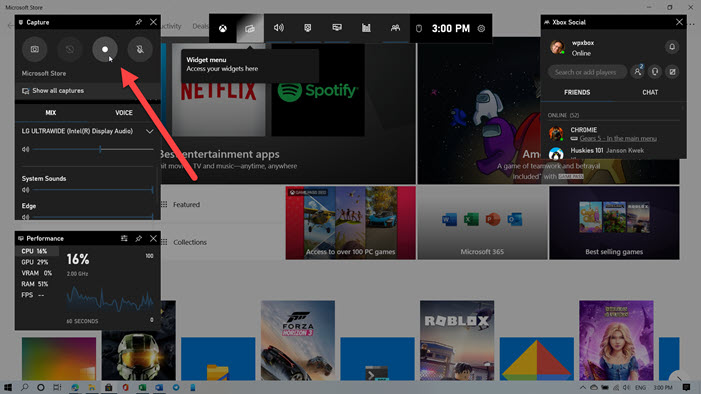 Once the Game Bar (Win + G) appears, you will see a couple of widgets. Each widget has its own function, including a shortcut key. Of all these, there is a capture widget that offers to record and takes screenshots. However, it will only work on any open applications and not for desktop and file explorer. It is advised to go to the left in the tab "Clips" and adjust the video and audio recording settings.
Another way to instantly start recording is to use Win + Alt + R. Once done, use the same shortcut to stop recording to save the recording on the computer. If you want to edit the videos further, you can use the Photos app.
Windows 10 Steps Recorder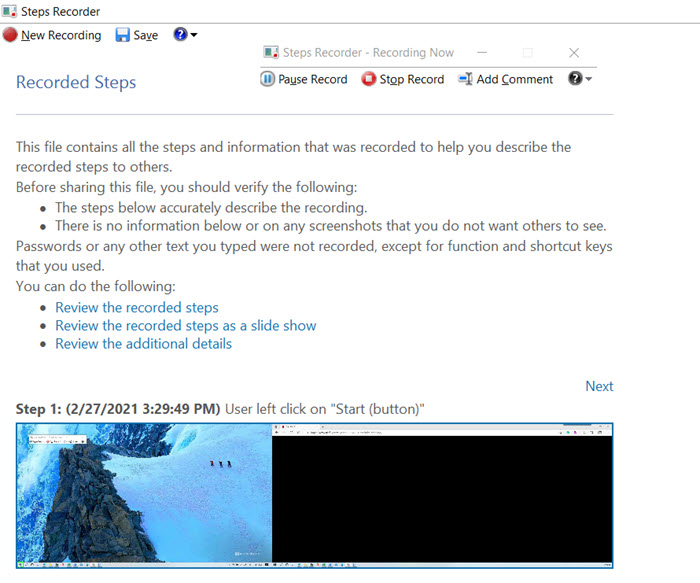 If you do not want to record a video, and since Gamebar doesn't offer Desktop and File Explorer, the second option is to use another built-in tool—Steps Recorder.
This tool has been there in Windows for ages and uses a combination of screenshots, hardware detection for mouse and keyboard to record everything. Here is how to use it:
Press the Start button, and type Steps Recorder until it appears. Once it's there, open the application and select Start Record.
Now you can follow all the steps that can help you reproduce the problem you are trying to fix.
You can also add comments, select an area to show anything specifically. When you're done, select Stop Record.
Finally, review the recording, and save it.
RecordCast, record the screen of the computer without installing anything.
But if you want to record a video and directly edit it for any reason, with RecordCast screen recorder, you can still do them without the need to install a program.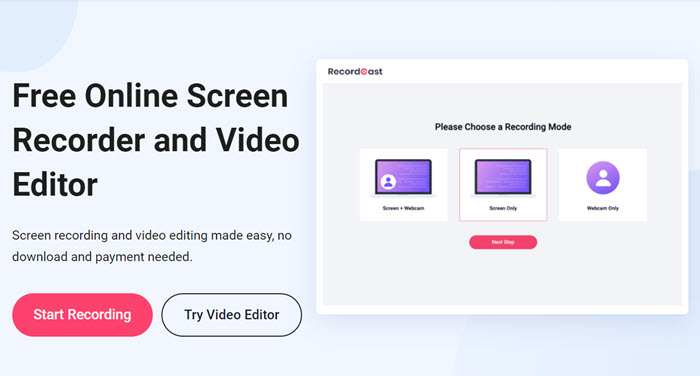 How to Record Screen in Three Steps?
Start Recording
To use this tool, access RecordCast and record the screen of our browser without installing anything. And then, you have to press the "start recording" button.
Adjust Settings
It is then available to choose whether you want to record the screen plus the webcam, only the screen, or even just the webcam. With a few clicks, you can also select if you want to record the entire screen, application window, or only the Chrome tab.
Download & Edit
As you can see, you do not even need to register to use this resource. Once your recording is finished, you can download the video and directly edit it with its built-in video editor.  At last, the tool gives you the essential editing options such as trimming, splitting, adding text, inserting stickers, etc.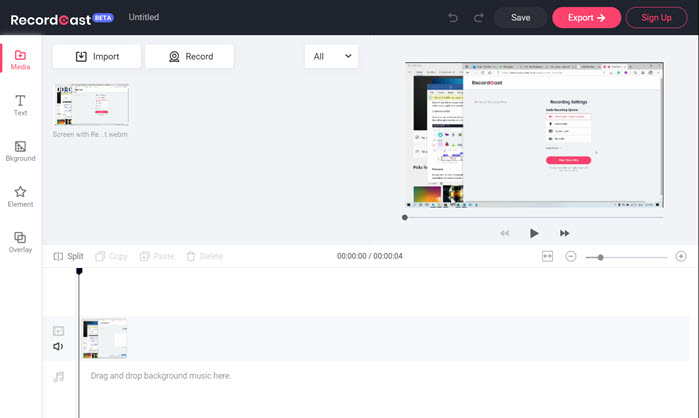 By recording your screen, you can easily capture the video of your action and share it with your friends and support. If you want to record your screen in Windows 10, follow any of the methods. This article has introduced how to enable screen recording using a built-in Windows tool and using third-party software.