The culture of gifting on special occasions has been unchanged for a very long time, but what has changed about that is the way we now gift. E- Giftcards are a considerable part of gifting and are available for almost every online store. But redeeming these promotional codes and gift cards can be a little confusing for some people. In this article, we talk about how to redeem codes and Microsoft gift cards in Microsoft Store. Please make sure that you stay tuned till the end of this article.
What Are Gift Cards and Redeem Codes?
Gift cards or Redeem codes are unique combinations of numbers and characters that anyone can use in an online store to redeem a pre-defined balance in terms of money. You can then use it to make purchases or other dedicated actions on the platform. These redemption codes or gift cards are often used for corporate, individual gifting, and brand promotions. That said, the gift card associated with Microsoft can only be redeemed on the dedicated platform and cannot be converted for cash.
Well, now that you have a fair amount of idea on what are gift cards and redeem codes, let's now look at how to redeem codes and Microsoft gift cards in the Microsoft store.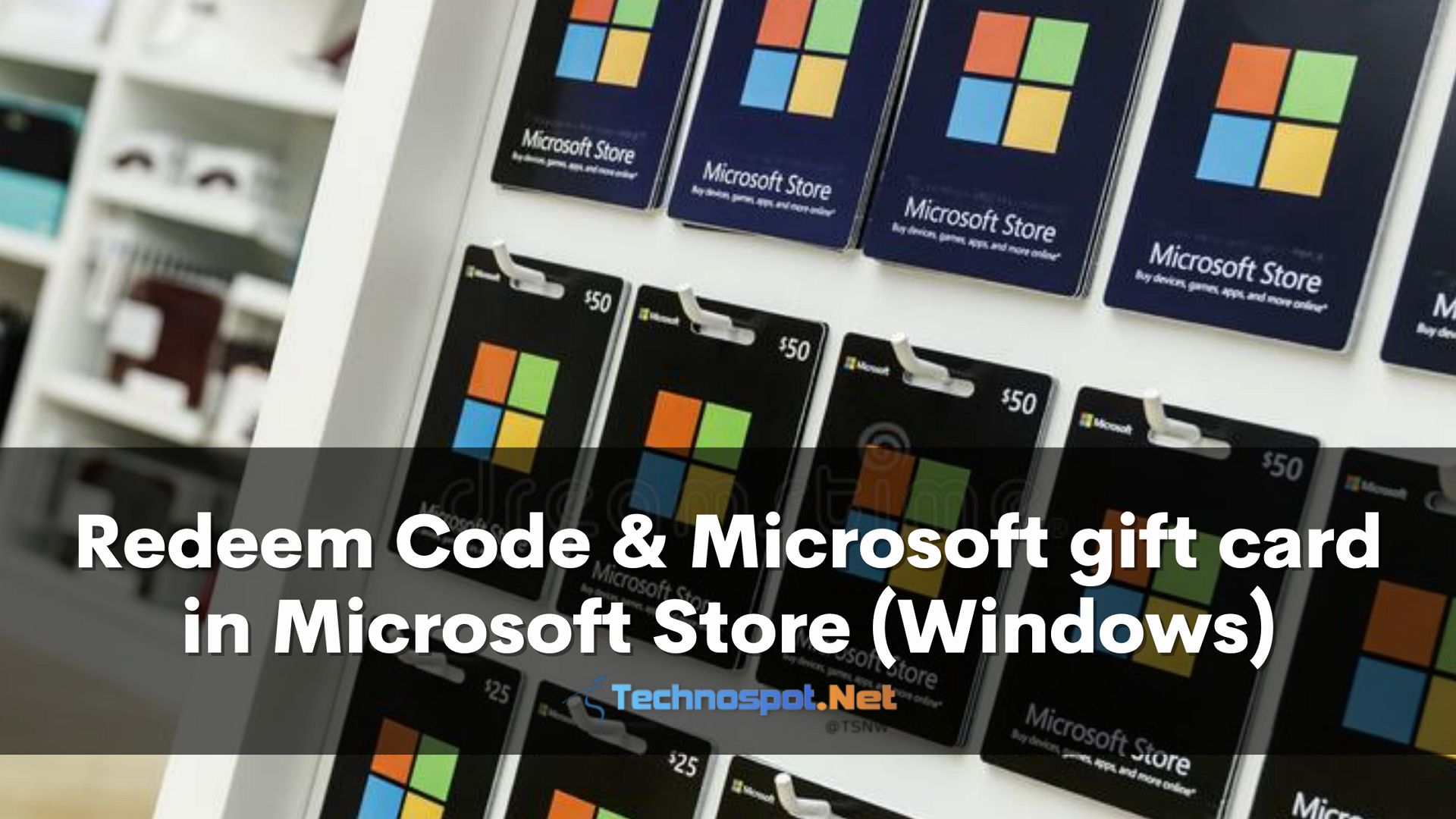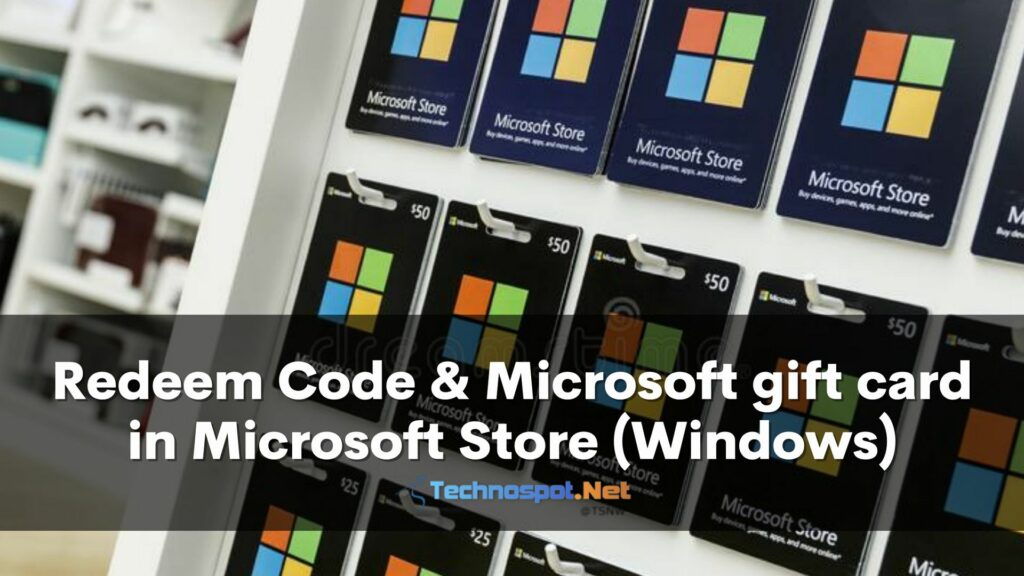 How To Redeem Code and Microsoft Gift Card in Microsoft Store (Windows)
Redeeming a Microsoft store code or gift card is relatively easy; you only have to go through a few steps to add the gift card to your account. Follow these steps to redeem code and Microsoft gift cards on the Microsoft store:
Open Microsoft Store on your computer. It is generally pinned to the taskbar. If you cannot find it there, open it by accessing the start menu.
In the Microsoft Store, head to the profile icon in the top right corner and click on it to open a small context menu.

Now, click on the

menu's Redeem Code or Gift Cards option.
A Redeem code or gift card window will appear, enter your unique 25-digit code and proceed with the steps to add the card to your account.
Bonus Tip: How to Redeem Microsoft Gift Card On the Microsoft Account Website
Follow these steps to redeem a code or Microsoft Gift card on the Microsoft account website:
Firstly, head over to the Microsoft account redeem code page from here.
You will be directly asked for your 25-digit redemption code if logged in.
If you are not logged in, enter the Microsoft account credentials and proceed with the steps.
Click on the following button, and you should be able to see what the code carries with it. Once you confirm, it will be added to your account.
Conclusion:
Whenever you are out picking gifts for your loved ones, the experience gets somewhat overwhelming because there are just so many choices to go through. Gift cards are one of the best gift methods as they let the person choose their gift. Redeem codes also promote your business by creating contests and other promotions. If you've recently bought a Microsoft Store gift card, please ensure you share this article and the gift card. We hope you found it to be insightful.
How Do I Check My Microsoft Gift Card?
You must go through the redemption process to check what is inside the gift card. Right before you redeem, Microsoft will reveal the details of the card. That way, you can check your Microsoft Gift card. Only when you confirm the card will redeem, and the game or money or whatever it carries will be added to your account.