If you work or create many documents, adding references to what is already written is essential. It saves time and ensures nothing gets duplicated. This post will guide you to reference text from other documents in Microsoft Word.
What are Citations and Cross-references?
Citations are links or references to a published or an unpublished source. In simple words, it is an alphanumeric expression embedded in a body of analytical work to acknowledge the relevance of the works of sources.
A cross-reference is a property of text that helps to link the text to other text or Graphic in the same document. Suppose if a chapter of a book asks you to look at a section, say section C, it can be a cross-reference.
Note: Microsoft Word Windows 2010, 2013, 2016, 2019, and 365 are compatible for applying citations and cross-references.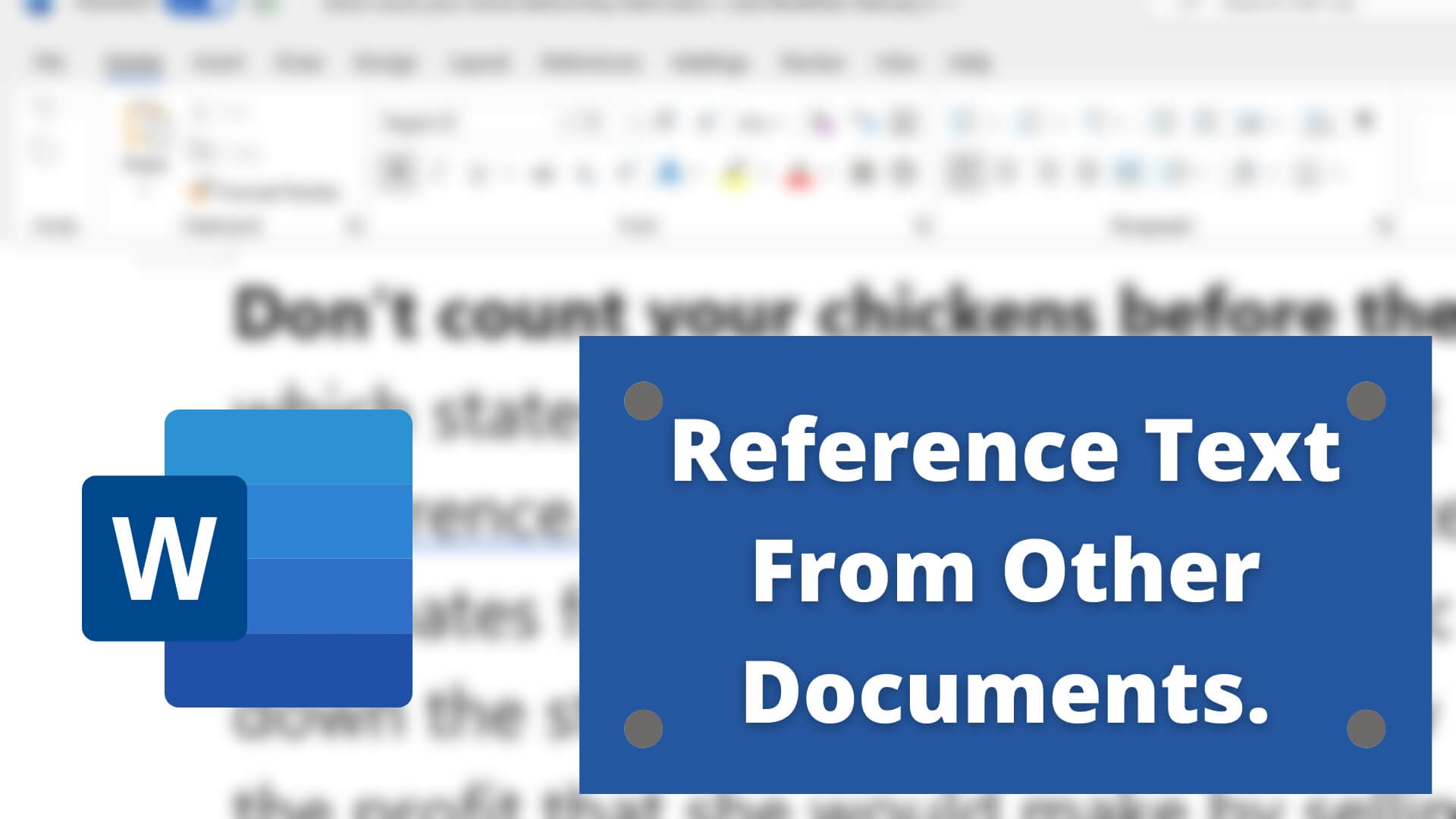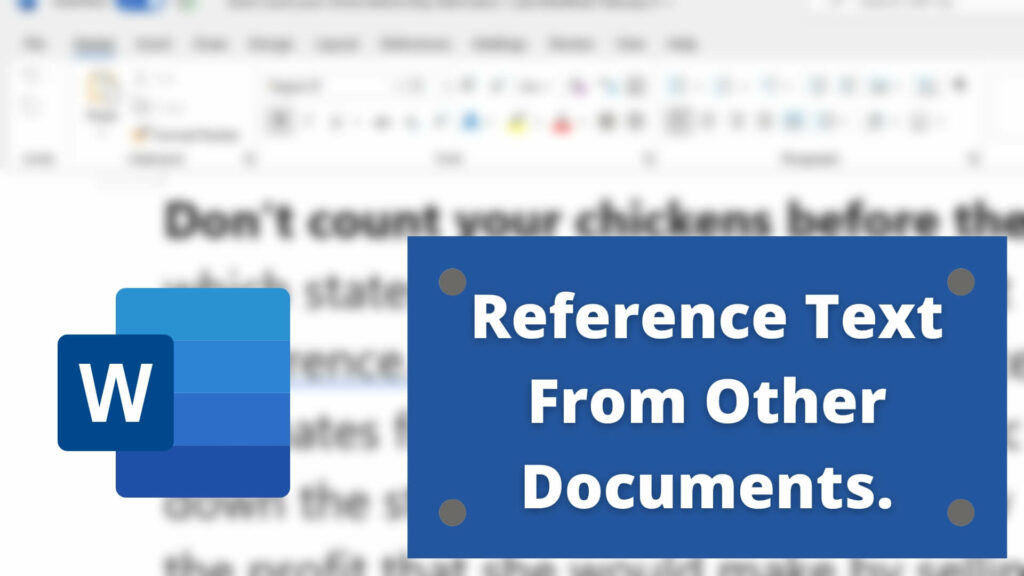 Where Can Citations and Cross-references be used?
The following list shows the utility of Citations and Cross References:
Citations are helpful when one wants to find out more about one's ideas and where they come from.
Citations also help you get a cut above the rest by lending handy outside support.
Cross-References help build an overall structure, which can be applied in Dictionaries to link various synonyms, antonyms, etc.
Cross-References can also be used to link up Charts and graphics. Hence, the feature makes it easier for the reader to understand.
How to Reference Text from Other Documents in Microsoft Word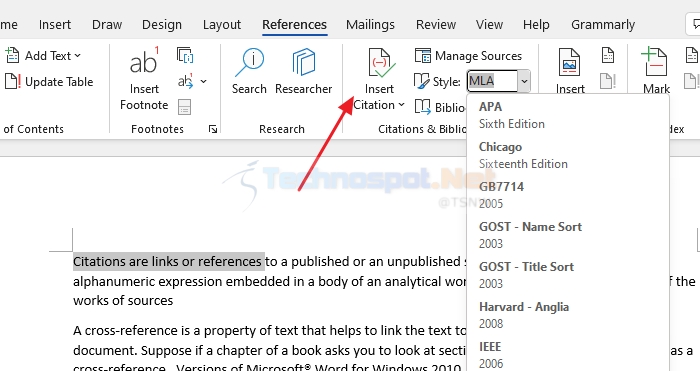 How to Add Citations in Microsoft Word
Select the text in which the citation needs to be added in Word
Go to References > Citation and Bibliography and choose your preferred style; MLA and APA are the most used styles.
After You have selected your desired style, click on the insert Citation Option.
Fill in the necessary credentials and click on the OK button.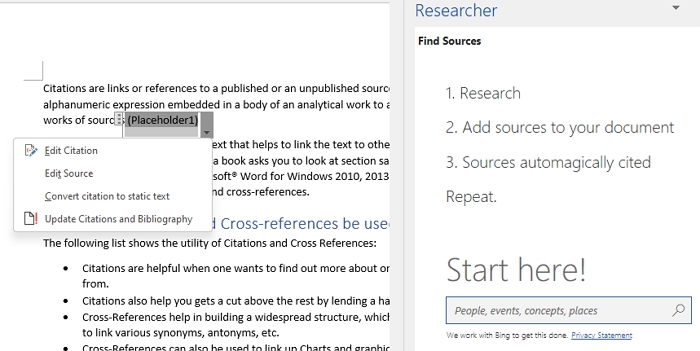 Notice that a default name Placeholder(number) will appear in place if the selected text to which citation has been applied. You may change the name from the insert citation dialogue box.
How to add Cross-references in Microsoft Word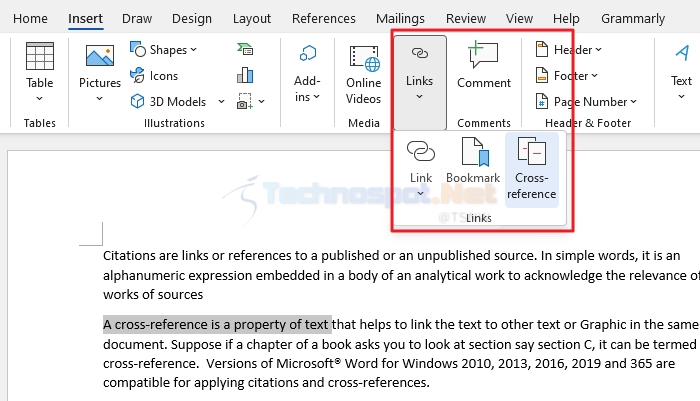 Open a document in Microsoft Word where you want to use Cross-references.
Select a text, and then use either of these:

Go to Insert > Links > Cross-References
Go to References > Captions > Cross-References

In the Reference type dropdown, select where the Cross-Reference should be placed
In the Insert section, click on the Reference drop-down, and select where the Cross-reference.
Click on Insert.
Quick Tip: To jump directly to the cross-reference source, hold down the Ctrl key while clicking on the link.
Related topic: How to Hyperlink text in Microsoft Word
A hyperlink is a group of text spruced up with the feature of linking to other elements in the same or different document. By default, a hyperlinked text is distinguished as an underlined blue text and is widely used to link to documents that have more information on a specific topic that has been briefly discussed. Here is a guide to how you can hyperlink text to other elements.
To hyperlink to a file:
Select the text that needs to be hyperlinked and go to Insert > Links.
Click on the hyperlink dropdown that opens up.
Click on Search for files: this option hyperlinks files present in your computer storage.
Click on the Browse files from your machine option. Browse to the location where the file is stored and select the desired file.
Click on Open.
To hyperlink to an external source:
Select the text that needs to be hyperlinked. Go to Insert > Links.
Click on the hyperlink dropdown that opens up.
Click on Insert Link: This option enables you to insert online links (URLs). They may be a YouTube video, a website, a post, etc.
The Insert Hyperlink dialogue box opens. In the Address Box, Paste the link of the element that needs to be linked.
I hope you liked this post and you were able to set up citations and cross-references easily.