If you have been dying to connect to your Windows computer from your iPad because you are so much into windows application, Splashtop Remote makes it possible. This application lets you remote connect and you can use your Windows 7 or Vista or XP like you do from any normal computer.
You can even watch flash on your iPad, videos, play music, games or even create slides using Microsoft PowerPoint. The seamless integration makes it possible to connect between the operating system which compete with each other.

There are two parts of this application. The first runs on your computer and act as sensor and the second one runs on your iPad which searches for windows computer running the counterpart. Once found it connects to your windows machine from iPad using the password which you need to configure in the windows system.
Another important feature is that it lets you connect to any number of windows machine. Which means if you have a desktop and a laptop all connected over Wi-Fi, iPad can connect to them wireless.
As soon as you login to your windows machine you will be given hints on how you can use fingers to imitate mouse right-click or left click or the double-click.  The scroll part is best you need to use three fingers for that.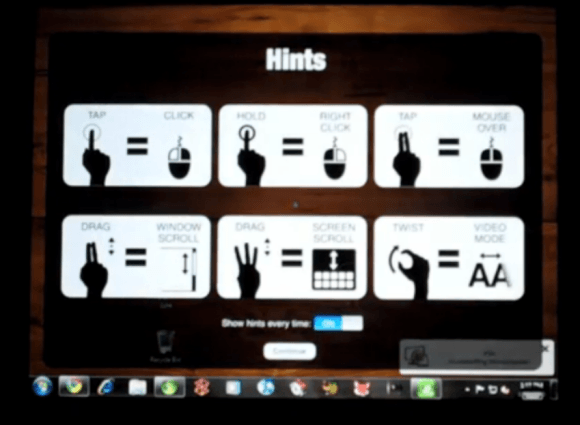 Below  is a video for you to start with  and here is the link for the app. It costs 6.99$ which is worth the price in my opinion.