When using Windows Live Movie maker one difficulty which I face is removing a particular section / trim from the time line. Movie Maker has no option where I can select a range and remove it. Instead it gives options for setting Start Point, End Point and Split which is only useful when you want to remove large part of time line. Problem with Start and End point is they do not allow me to specify range but remove section before and after that.However using the Split option you can drop a particular frame.
Below is a video tutorial which explains how you can trim parts of video and then join it later. Thus you save only thr trimmed portion of the video. The description is right after the video tutorial.
Video Tutorial : Direct link of the move if you don't see it.
Follow the steps below :
Setup the Zoom Factor :
Add a movie to Windows Live Movie Maker.
On the right bottom of Movie Maker, you will a tool which lets you zoom. Set it to max. This helps you in locating particular frame accurately.
For more accurate result use the click on the Image icon which is left to this zoom tool and select extra-large icons.
Now you can see each frame clearly. Select any frame and run it using the video player which is on left hand side.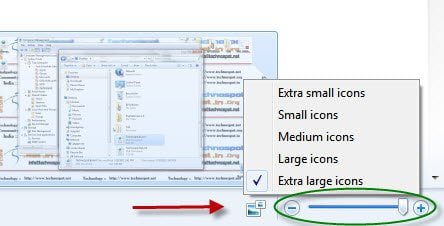 Delete the frame :
Select a frame, right-click and select split.
Now select the frame which is next to the frame you want to delete.
Right click and select split again.
Now the frame which you want to delete is separated from the movie and you can delete it.