Personal information is always attached to the files when you create them. It contains the username: actual name, date, time, and things that could reveal your personal information. Similarly, images, they carry EXIF information which can include location, date of creation, device information, resolution, and other details. When you copy files, these data are also copied. So if you are uncomfortable with it, here is how to remove personal information from files and images in Windows 11/10.
How to remove personal information from files and images in Windows 11/10
Windows maintains the details of Properties, Personal Information, and Metadata, making searching easier. So if you need to find files you have author, it is possible to search for them.
Every file in Windows is associated with the details property which contains a direct link to remove it. You can either change or detail specific information or all of the detailed information from the file.
Right-click on any file, and switch to the Details tab.
To remove everything, click on Remove Properties and personal information.
Then it will prompt if you want to remove all or only a few details.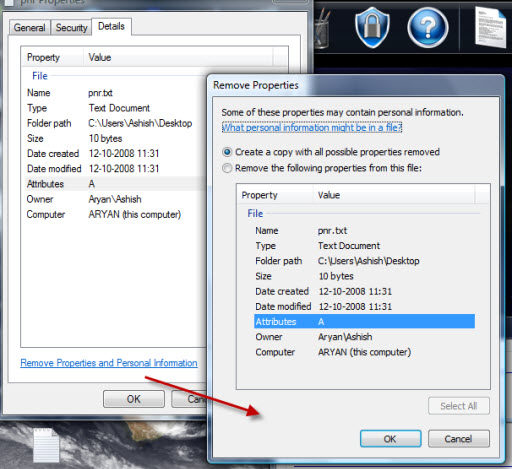 This way, you can save a lot of information from being sent to other people from your computer and keep your secrecy and privacy safe. Do note that you may be unable to remove some of the properties.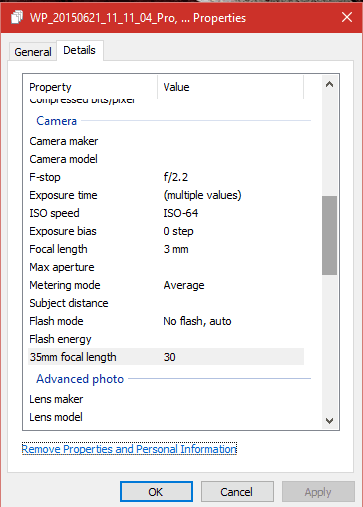 Along similar lines, if you want to remove personal information from Microsoft documents, Office offers the feature to remove it. Follow our detailed guide on how to do it.
That said, to remove details from the documents, images, or files, you should be either an admin or owner of the data. If you are not the owner, add yourself as a file user.