Is your Windows Account PIN causing you problems? This guide will tell you how to remove the PIN from your account in Windows 11/10. It is also called Windows Hello PIN. This guide applies to both Windows 11 and Windows 10.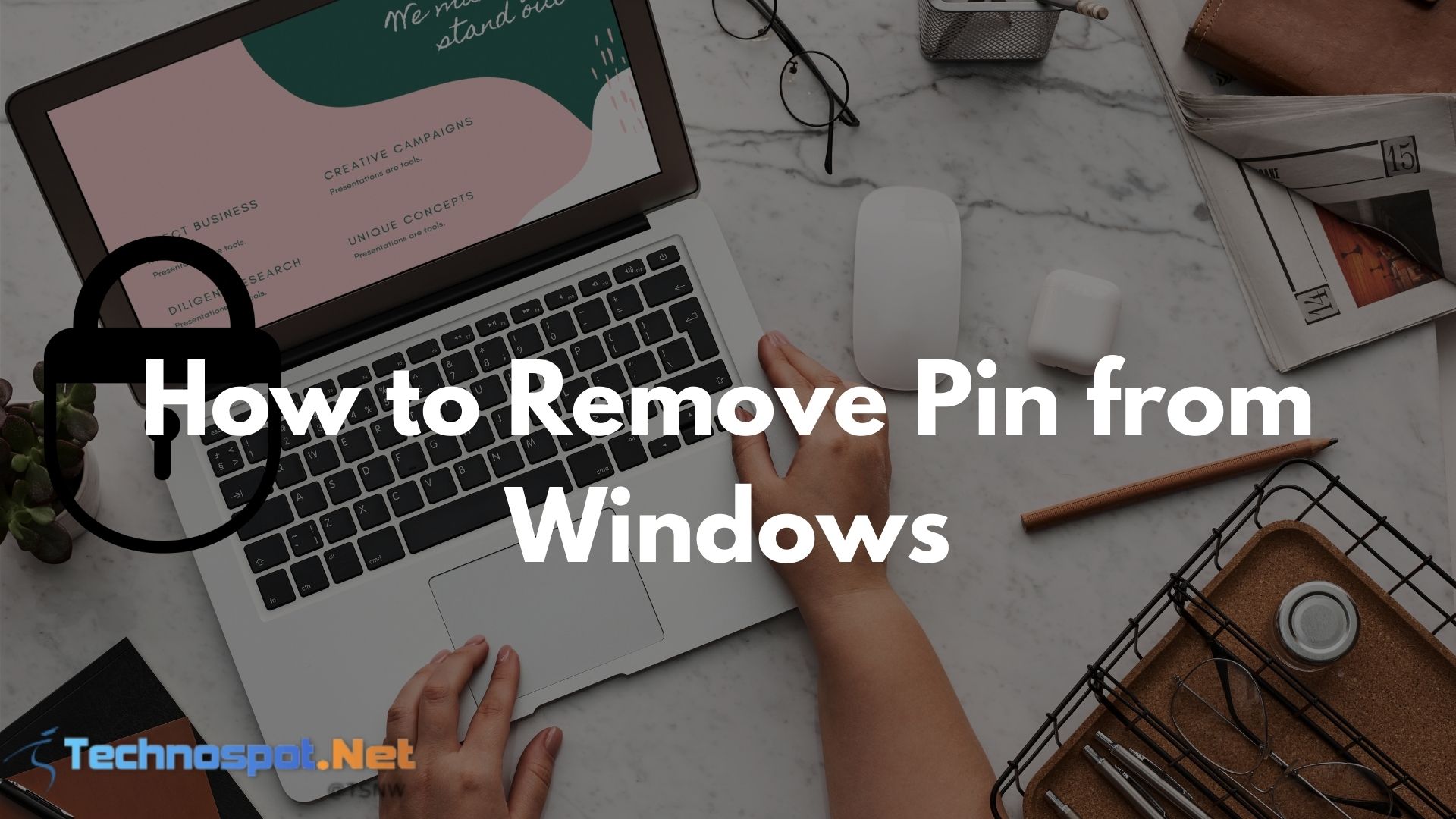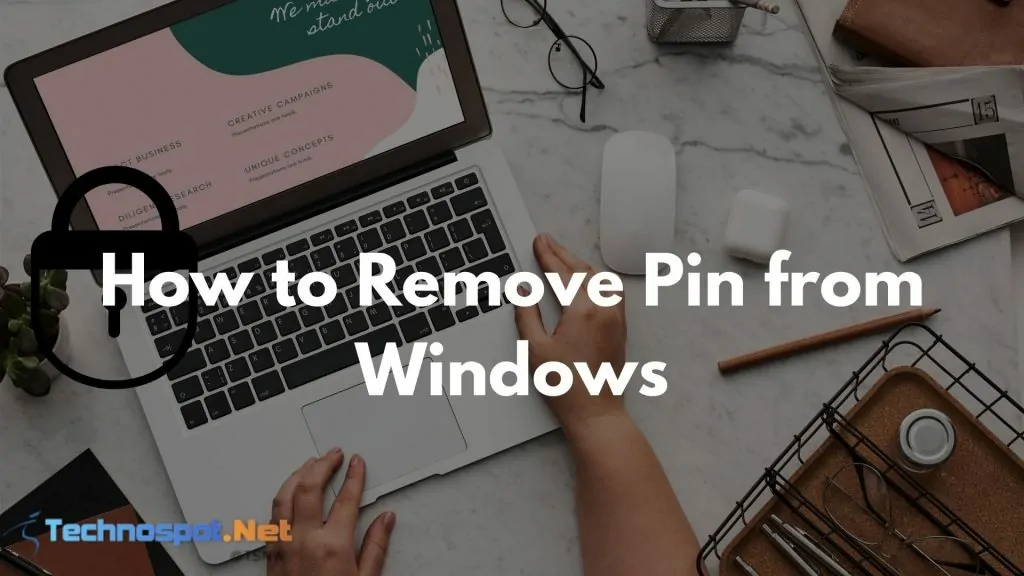 What is the Use of a PIN?
A PIN (Personal Identification Number) is one of the ways to sign in to a device running Windows 11 and Windows 10. This PIN allows you to quickly log into your Windows account, authenticate purchases, reveal passwords from the browser, and more.
PINs are a set of personal numbers that identify an individual. It works as a digital lock from your system and prevents any unauthorized access.
What is the Difference Between Windows Hello Pin and a Password?
The main difference between a password and a Hello PIN is that the PIN belongs to the specific device where you set it. If you don't have the required hardware, that PIN is meaningless. If someone steals your password, they can access your account from any computer.
However, if they steal your PIN, they would need to steal your physical device too! You also cannot use that PIN anywhere but on that device. For each device that you intend to sign into, you must install it with the PIN.
How to Remove Pin From Your Account in Windows 11/10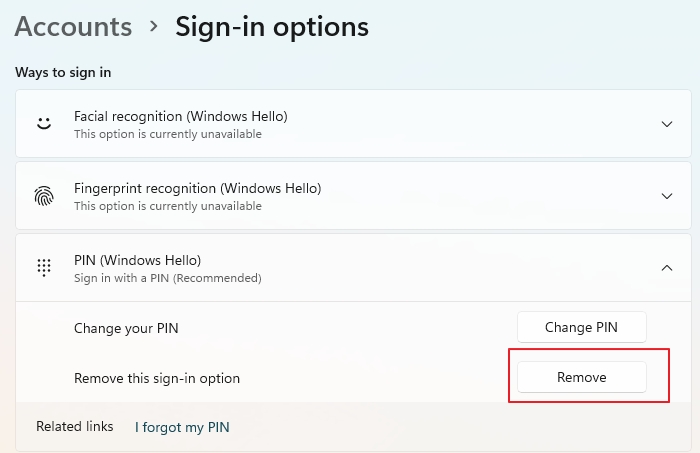 Still, sometimes you don't want a pin on your system, and for that, you would need to remove the pin from your Windows 11/10. It is fairly simple and easy to do. You can also assign a new pin if you want to use the steps below.
Press Windows key + I to open the Settings and click on the Accounts section.
Select Sign-in options, and click on the PIN (Windows Hello)
Click on the Remove button.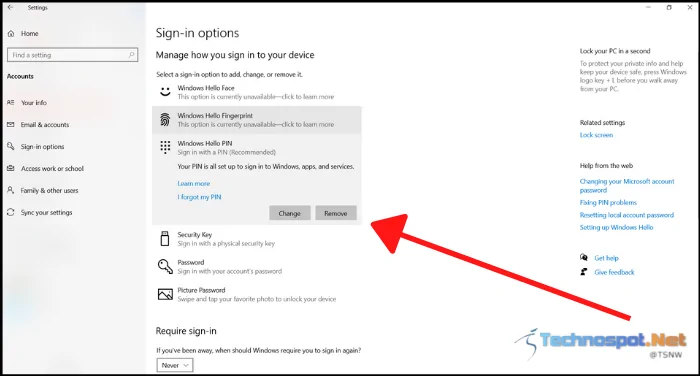 Your PIN will now be removed. You can create a new PIN whenever you want to or continue using your Windows PC without a PIN.
The instructions for removing face and finger authentication are almost identical to those for removing PIN. Select Windows Hello Face or Windows Hello Finger from the list above, and then follow the instructions.
How to Disable PIN on Windows 11/10
Do you want to disable your Windows 11/10 PIN-based sign-in option? You can easily do it by following these steps:
Press Windows + R key to open Run box > Enter gpedit. msc
Click the OK button to access Local Group Policy Editor.
Navigate to Computer Configuration > Administrative Templates > System > Logon
Double click on Turn on PIN sign-in and set this option to Disabled.
Click the OK and Apply button.
After that, PIN sign-in will be no longer available. At the same time, this applies to domain users but works locally in Windows 11 and Windows 10.
What Happens After the Removal of Windows Hello PIN?
Once you remove the PIN from Windows PC and restart, it will ask you for the Microsoft Account password to log in to your computer.
If the account used to sign up for Windows is a Microsoft account, you cannot remove the password because it is an online account. You can, however, remove the password for a local account in Windows 11 and Windows 10.
Alternatively, you can create a local account without a password and connect to Windows Hello without using a password, PIN, or other authentication methods.
Windows Will Not Let Me Remove/Change My Login PIN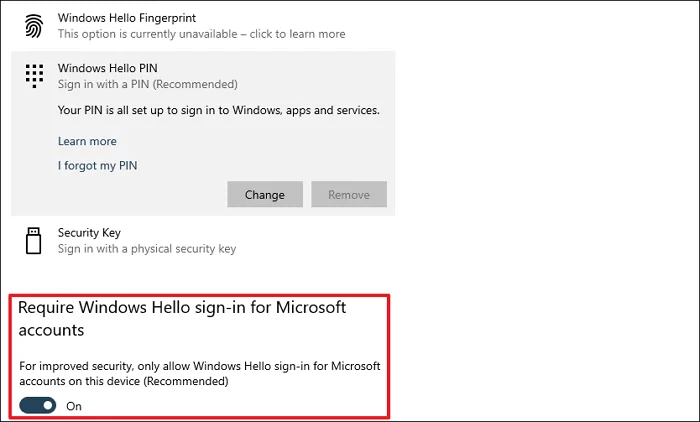 If your Windows Hello PIN Remove button grayed out, then it means the option—Require Windows Hello sign-in for Microsoft accounts is enabled. Disable it, and the PIN remove button will be available.
The option is right under the Sign-in option, and all you need is to toggle off. You may have to close the settings page and come back to this page again.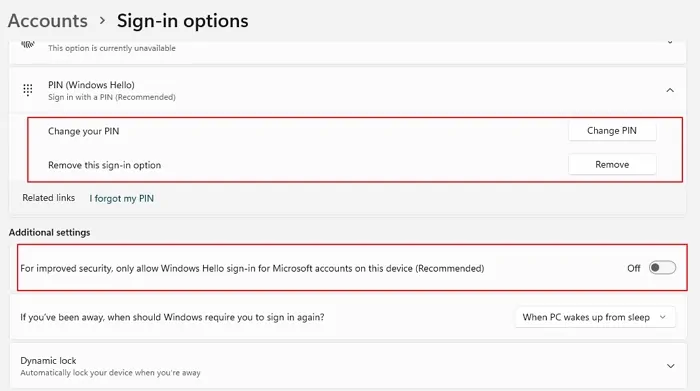 How to Remove Forgotten Windows 11/10 PIN How to Login without a PIN, If I Forgot It.
Click on the I forgot PIN link under the password box. It will open the recovery window where you can sign in using the Microsoft account. However, this is not a faster way to log in, and hence if you do not wish to use PIn, it's better to remove it.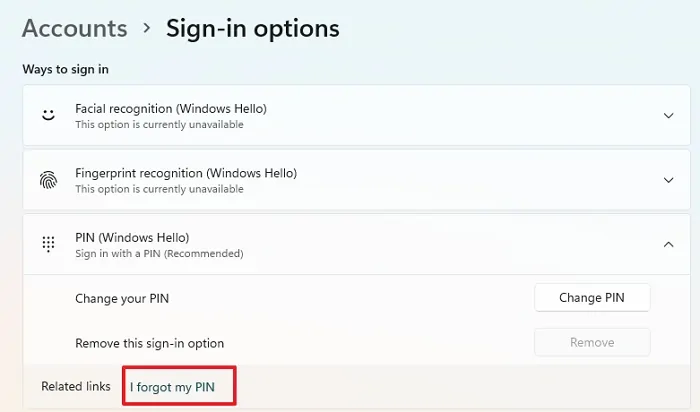 I hope this post will help you know how to remove the PIN from your Windows Account in Windows 11 and Windows 10.