Almost all browsers save usernames and passwords and are synced across devices if you create an account. If you are planning to use a different password manager, do not want to keep the credentials in the browser, or need to delete something accidentally saved, this post will help. We will learn how to delete saved usernames and passwords in browsers like Firefox, Chrome, Safari, and Edge.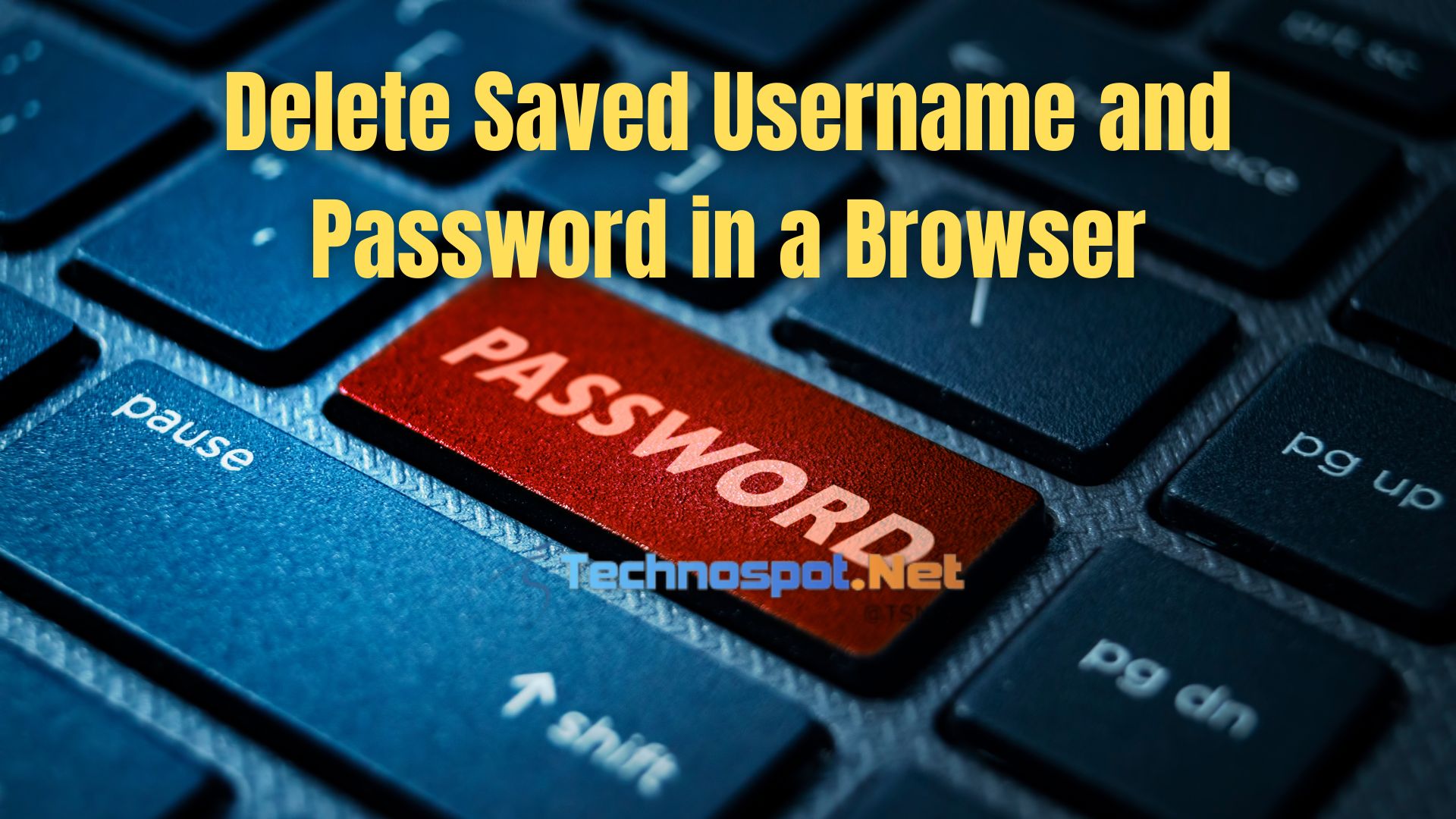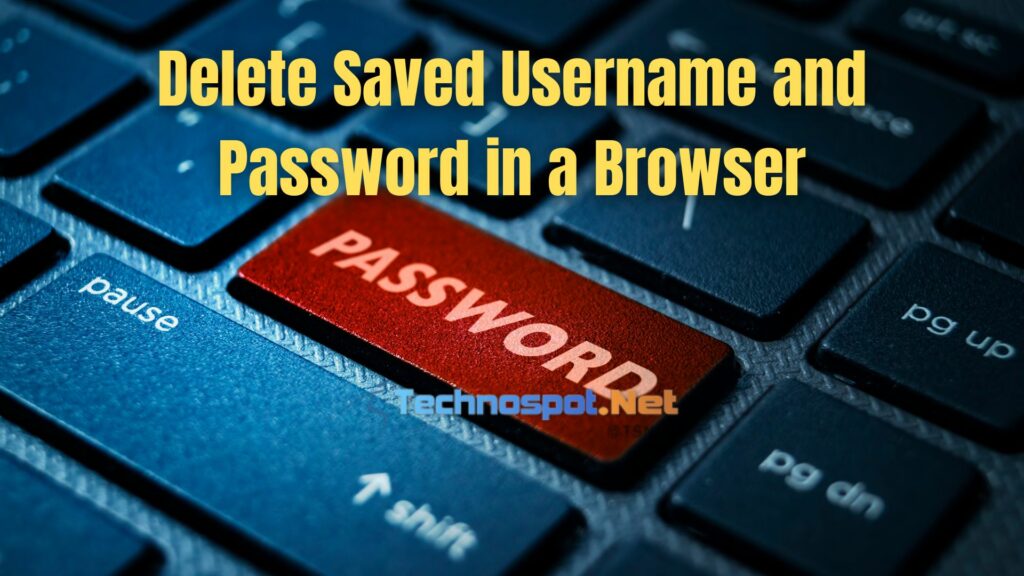 Delete Saved Username and Password in a Browser
Saving usernames and passwords help save time. But to protect your accounts against cyber threats, you should not save them. If You have already saved credentials, we will guide you on deleting them for the following browsers:
Chrome
Firefox
Safari
Edge
Make sure you have a backup of your existing password before you delete it from here. You can also disable the password manager once you are done deleting it. However, if you plan to delete only a few, there is no need.
1] Delete Saved Username and Password in Chrome
Open Chrome and tap on three dots at the upper right corner to open the Menu.
Go to settings and navigate to Autofill from the left.
Scroll to the Passwords and click on Manage passwords.
You will find a list of websites with usernames and passwords; choose from the list.
Click on the three dots on the right of every website and click on Remove.
Thus, you have successfully deleted all the saved usernames and passwords on Chrome.
2] Delete Saved Username and Password in Firefox
Open Mozilla Firefox, click on the three-lined icon option, and go to settings.
Select Privacy and Security from the left-pane
Under logins and passwords, navigate to the Saved Logins section
Tap on the three dots, and choose to Remove All Logins
Select Yes, and remove these logins on the prompt box that appears
Click on Remove All
3] Delete Saved Username and Password in Safari
To make signing into your various online accounts easier, the Safari browser for OS X and iOS stores your logins and passwords in your device's memory. Here is a simple way to delete the Saved Username and Password in Safari.
Open Safari browser and click on settings.
Click on preferences and choose Passwords from it.
Select which credentials to remove by pressing the Edit button. When you are finished, click the Delete button.
Alternatively, swipe from right to left and press delete to delete all at once.
4] Delete Saved Username and Password in Edge
If you are using Edge, follow these steps to view and delete saved passwords in Edge. You will need your account password or pin during the process.
Go to Edge settings, and then click on Passwords.
It will reveal all the passwords stored on the browser, and you can also search if you need to delete a specific one.
Click on the three-dot menu, and then choose to delete
A prompt will appear asking you to enter your pin or password for verification
Once verified, it will delete that password.
The Final Word
I hope the post was easy to follow and that you can delete usernames and passwords in Chrome, Firefox, Safari, and Edge. You must know that the process of deleting usernames and passwords in web browsers is similar.
How To Check if My Password Was Leaked?
Most browsers and services now offer it as a built-in service that can prompt or email about it. Anytime there is a massive database leak, and any of your password or username is included in the database, you will get a warning about it.
Should You Save Your Password in a Browser?
If you had asked me this question a few years back, I would have said no, but not anymore. Most modern browsers ensure that the password is revealed only when you enter the user account credentials. However, if you leave your PC unattended, anyone can log into different accounts, as the browser doesn't ask for an account password when filling in the data.