Discord has become the most popular app for having a conversation online. It allows you to communicate via text, voice, or video. However, sometimes when using Discord, you might have noticed a small red icon on your Discord profile or seen the same on others' profiles. So what this red dot stands for? And how to remove the red dot on the Discord icon?
If you have these questions, then below we have discussed everything about it:
What's a Red Dot on Discord Icon?
There are two ways to look at the Red dot on the Discord icon. If you see the red dot icon on your Windows taskbar or under the system tray, it means you have unread messages. But if you notice the red dot icon inside the Discord app next to your username and icon, you have switched to Discord's Do Not Disturb status tag.
Discord Status Explained
On Discord, you will find a few status options. These status helps you to let others know your current status on the app. You will find statuses like: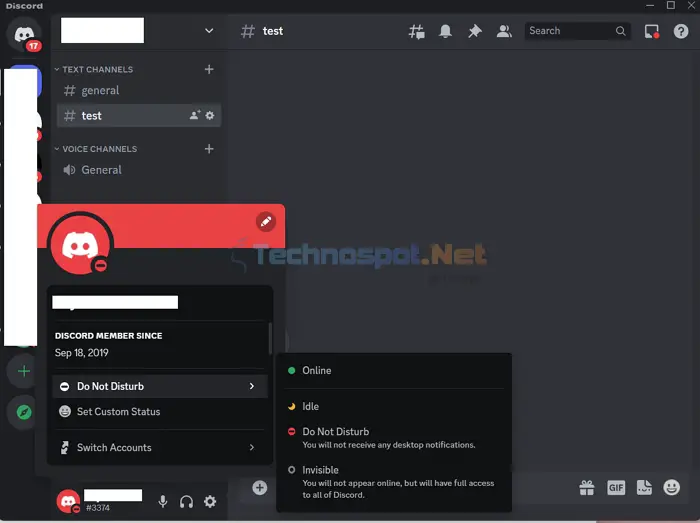 Online: This means you are available on Discord and free for a chat.
Idle: The idle status indicates that the user has not logged out of Discord but didn't check or interact with Discord for a few minutes.
Do Not Disturb: In this state, you will not receive any desktop notifications, and this is what you see as the red dot on your username.
Invisible: You will not appear online. But you will have full access to all the Discord features, and the other users will think you are offline.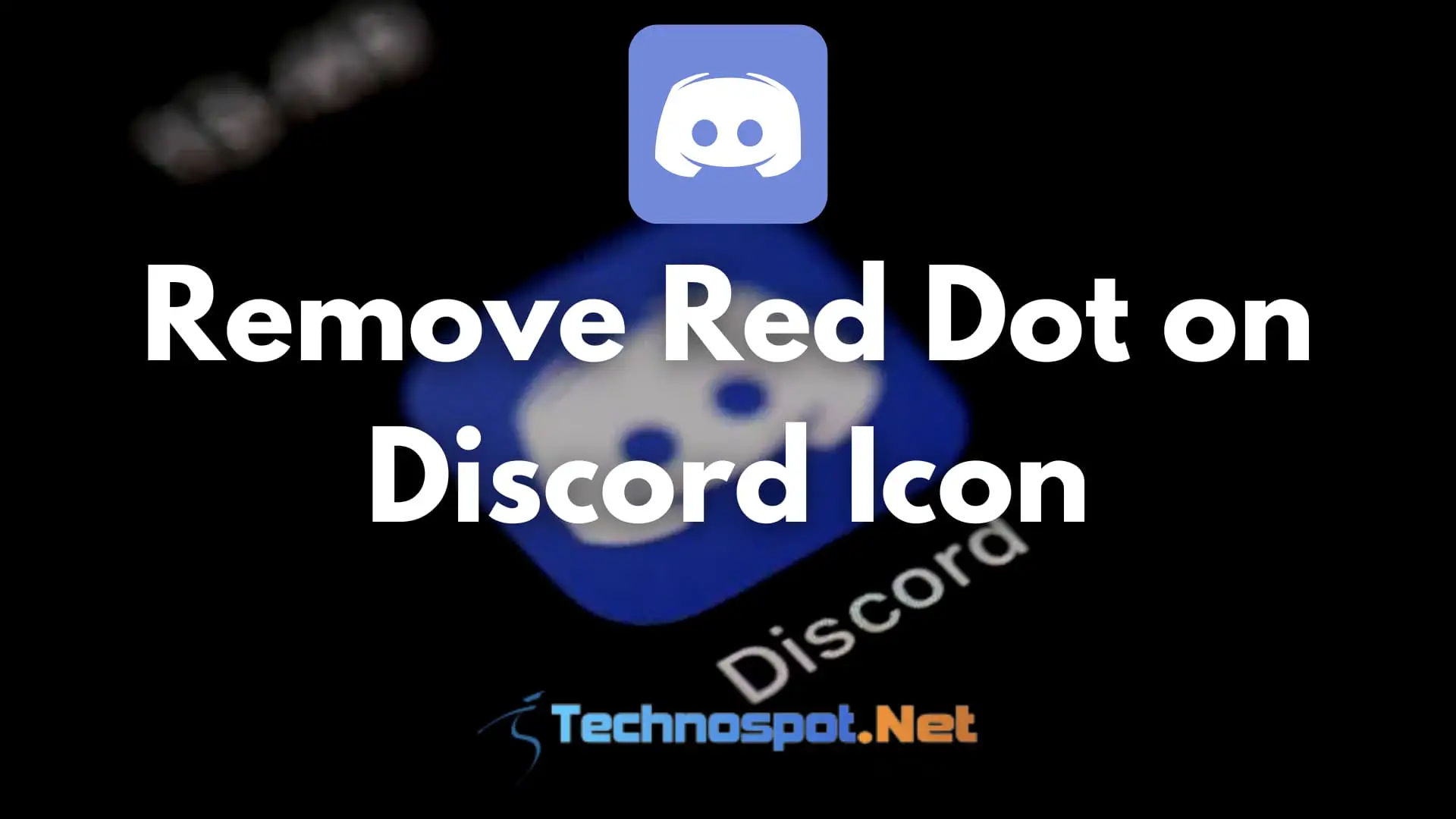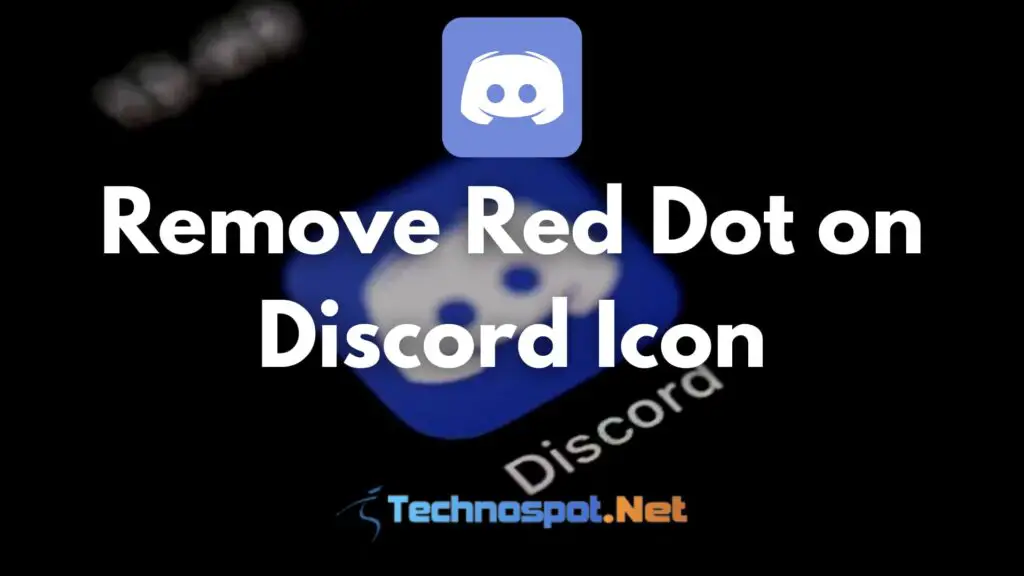 How to Remove the Red Dot on the Discord Icon?
As mentioned earlier, there are two reasons why you see a red dot on the Discord icon. So let's find the solution for both of them one by one:
Read All Discord Messages
Disable Discord Notifications
Change Discord Status
1] Read All Discord Messages
First, you can consider reading all the Discord messages, and the red icon will be hidden right away. The red icon lets you know you have unread messages from friends or friend requests. So checking your messages would fix the issue.
2] Disable Discord Notifications
If you don't want to read all the Discord messages but want to hide the red dot from the Discord icon on the task manager. Then you can disable Discord notifications. To do so, follow these steps:
Launch the Discord client and click on Settings.
From the sidebar, click on Notifications.
Over here, disable Enable Unread Message Badge.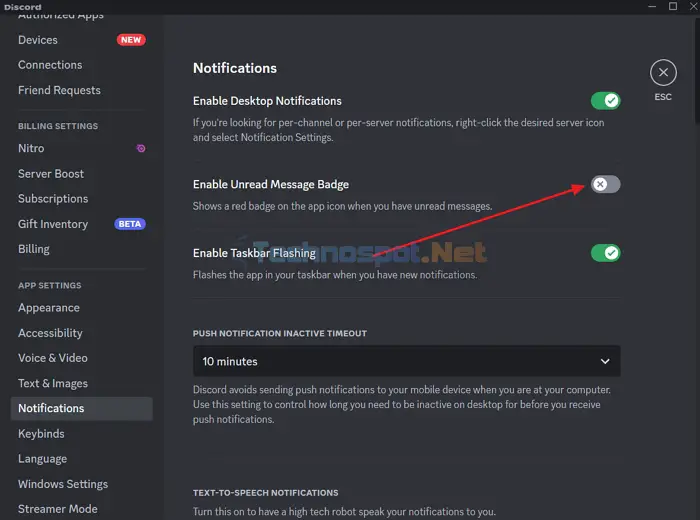 Finally, relaunch Discord, and the red dot icon will be hidden.
3] Change Discord Status
There is a good chance that you have mistakenly changed your Discord status. If so, change your Discord status to Online, idle, or invisible to change the dot color. To do so, follow the below steps:
Launch the Discord app.
Click on your Discord username at the bottom left corner.
Click on Do not disturb and then switch to any other Discord status you choose.
Conclusion
So those were a few quick ways to remove the red dot on the Discord icon. Now go ahead and try the methods out and see if they are of any help to you. Also, the red dot icon isn't an error but a feature. So you may want to keep it as it is or change settings per your requirements.
Related: How To Stop Discord From Launching at Startup in Windows?
Why is there Discord red circle with the black line?
If you see a red dot with a black line on the Discord icon, your Discord status is set to Do not disturb mode. You can fix it if it doesn't change by switching to any other Discord status, such as Online.
Why is Discord a red dot but no message?
If you see a red dot on the Discord app but no messages, then you can try relaunching the Discord app. Alternatively, you should check your friend and message requests, including spam ones. Even if this doesn't fix the issue, consider turning off Enable Unread Message Badge option.