Internet rules almost everything we do in our day-to-day lives, whether it is work, entertainment, shopping, healthcare, or anything else. Having no or slow internet connectivity is painful, primarily when your work or entertainment depends on it. Microsoft has built-in solutions for fixing Network and Internet issues in Windows. This article will tell you how to use Network and Internet Troubleshooter in the get help app on Windows.
What Is Network and Internet Troubleshooter? What Issues Can It Solve?
Troubleshooters have been an integral part of the whole Windows experience for a long time. Troubleshooters help users diagnose and fix issues with Windows and its components. The Network and internet troubleshooter help you fix issues with your PC's internet components like the Wifi adapter, ethernet, and other related components. The Network and internet troubleshooter will help you scan for outdated or corrupted drivers, system files, wrong settings, and other underlying issues.
It is available for Windows 11 and Windows 10 and should be part of the higher versions of Windows as they are released.
Here's all that Network and Internet Troubleshooter can help you fix:
No internet connection or limited connectivity
Wi-Fi not working or not connecting
The network adapter is not detected or not working properly
Network error or status messages
Network performance or speed issues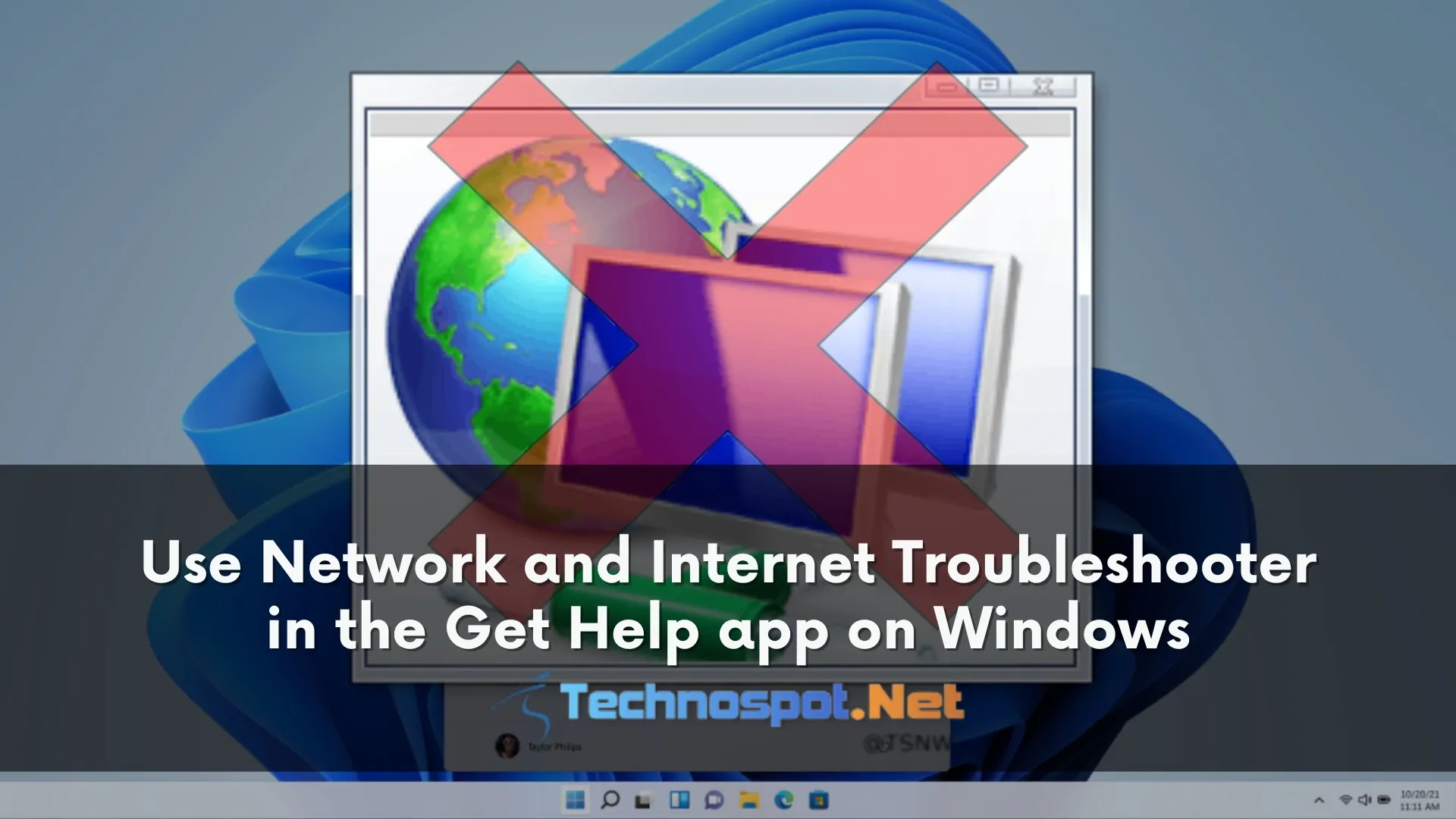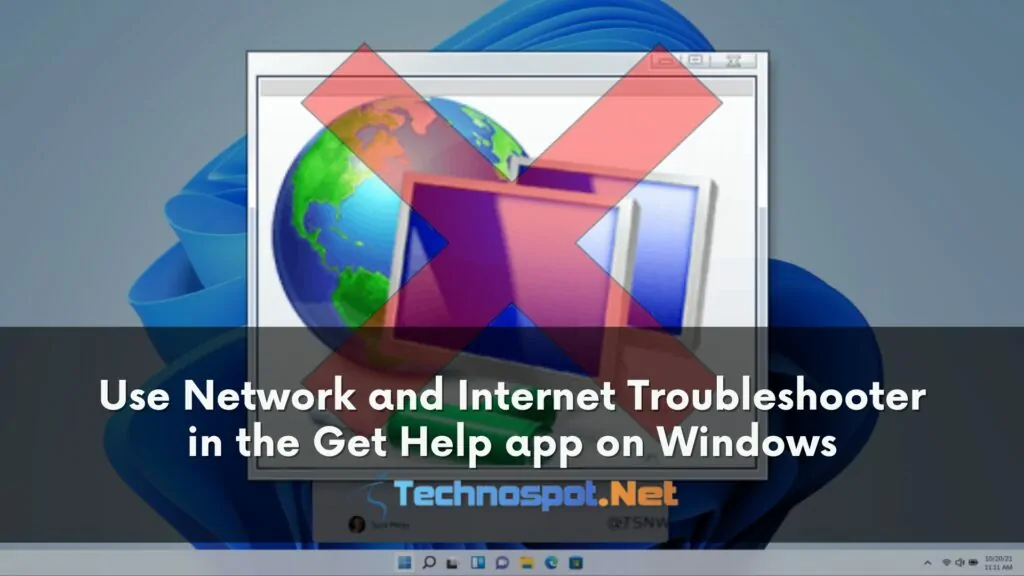 How to use Network and Internet Troubleshooter in the Get Help app on Windows
The Get Help app is a one-stop solution for fixes, troubleshooters, and support related to Windows and its components. The utility was first introduced within Windows 10 and has provided solutions and fixes to Windows users since then. Here's how to use Network and Internet Troubleshooter in the Get Help app on Windows:
Open the Get Help app by searching for it in the Start menu or Windows search.
On the Get Help app's homepage, search Network and Internet Troubleshooter.
A new page with possible fixes and self-help articles will open.
You can refer to the Self-help articles on the page to Troubleshoot network and internet issues.
You will see, written in blue, Launch the Network troubleshooter. Click on it to start the network troubleshooter. After running, it will suggest some fixes. Try implementing them to fix the network issue.
Additionally, you can contact the Microsoft support team regarding the issue using the Contact Support button in the bottom right.
You can choose between Chat and Call support. (Call support is only available to Microsoft 365 users)
Conclusion:
A perfectly working internet connection can ensure your work is in place and helps you stream those high-definition Netflix shows. In this article, we learned how to use Network and Internet troubleshooter in the Get Help app on Windows. If you found this article to be helpful, please make sure that you share it with everyone.
How Do I Improve My Network Speed in Windows?
Try these tips: Use Ethernet instead of Wi-Fi for a faster and more stable connection. Move closer to your router or modem, or use a Wi-Fi extender or repeater. Avoid interference from devices or appliances that use radio waves. Limit the number of devices or apps that use your network. Use a VPN or a proxy server to bypass network restrictions or throttling.
How Do I Share My Internet Connection in Windows?
You can use a Mobile hotspot to turn your device into a Wi-Fi hotspot that other devices can connect to. You need a cellular data plan or an active internet connection. Go to Settings > Network & Internet> Mobile hotspot and turn on Share my Internet connection with other devices. Customize your hotspot name, password, and band.
How to Check the Internet Connection Using CMD?
You can use the ping command to check your internet connection using CMD. Open CMD by pressing Windows key + R and typing cmd. Then, type ping www.google.com and press Enter. If you see replies from the Google server, your internet connection works. If you see a request timed out or the destination host unreachable, your internet connection is not working.