The printer in Windows is one of the most essential components from the work point of view. Printers are required everywhere, whether presenting proposals, official documentation, or the transfer of information in physical form. Facing issues with your printer can affect your workflow and waste a considerable amount of your time. In this article, we will tell you how to Run a Printer troubleshooter via the Get Help app on Windows.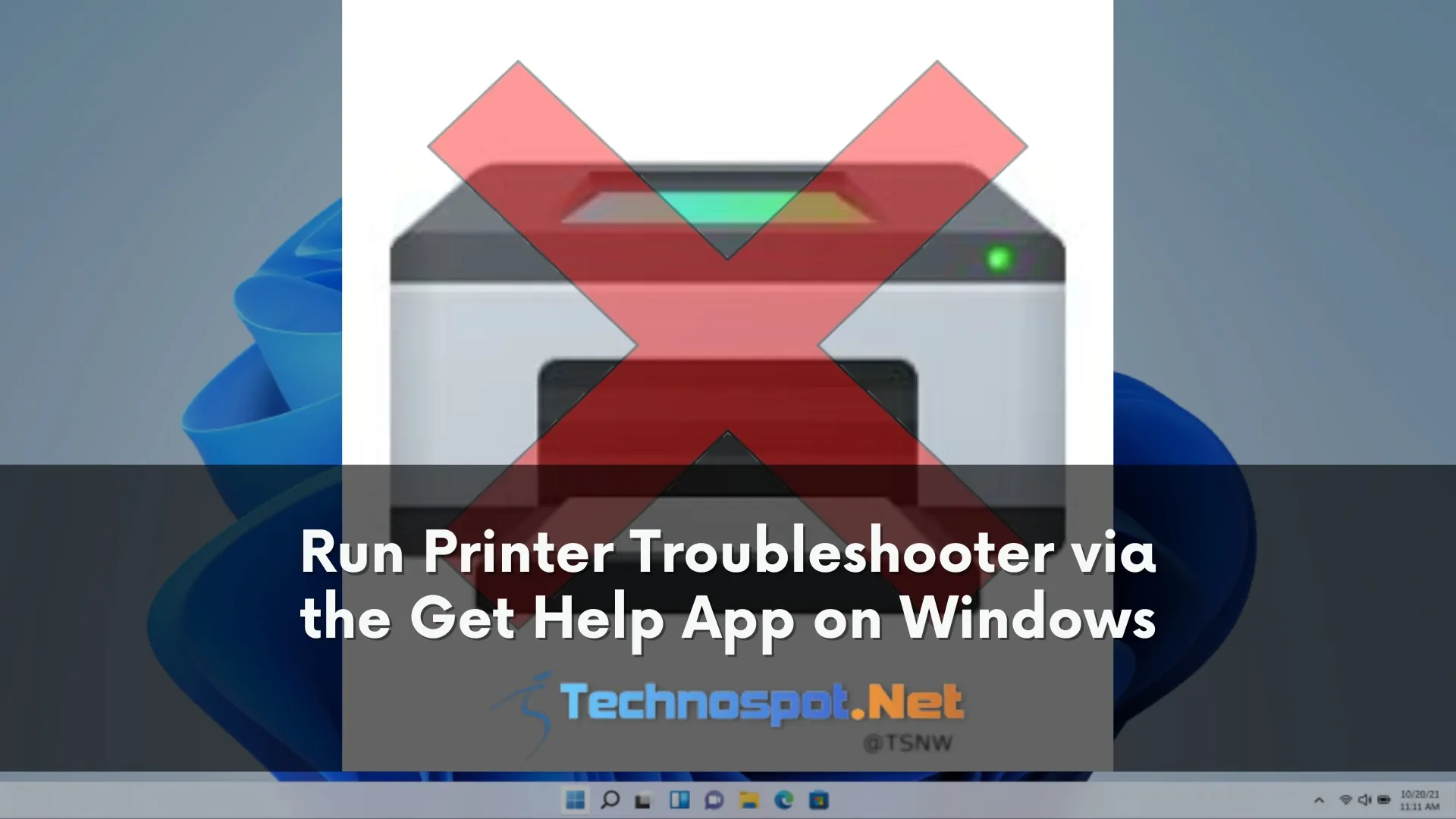 What Is Printer Troubleshooter, What Issues Can It Solve?
The Printer troubleshooter, like any other troubleshooter in Windows, helps you diagnose and fix issues with your printer. The printer troubleshooter can scan your printer, update drivers, reinstall it, and suggest and perform other fixes.
Some of the issues that Printer Troubleshooters can solve are:
The printer is not detected or not working properly
The printer is not connecting or printing
The printer is offline or paused
Printer error or status messages
Printer quality or performance issues
Now that you have a better idea of printer troubleshooting and how it works, let's learn how to run Printer Troubleshooter via the Get Help app in Windows.
How to Run Printer Troubleshooter via the Get Help App on Windows
The Get Help app in Windows is Microsoft's attempt at enhancing the user experience further by providing solutions to almost all Windows-related problems and their components under one app. The Get Help app will soon replace traditional troubleshooters as well. Here's how to run printer troubleshooter via the get help app on Windows.
Open the Get Help app by searching for it in the Start menu or Windows search.
On the app's homepage, type Troubleshoot Printer in the search bar.
A page with self-help articles and solutions will open. There you will see the app asking for your consent to run automatic diagnostics, click Yes to run the troubleshooter.
After consenting to the diagnostic, you will be presented with a few solutions to try out first. If the issue isn't fixed, you can proceed further with troubleshooting.
And that's it. This is how you run the printer Troubleshooter via the Get Help app on Windows and check your Printer status.
Conclusion: 
In this article, we learned how to run the Windows printer troubleshooter via the Get Help app. A printer is one of the most important peripheral devices at any workplace, and it not working correctly can affect your work. The Get Help app serves as the one-stop for solutions and troubleshooting for almost every component of Windows.
How Do I Set My Printer as the Default Printer in Windows?
To set your printer as the default in Windows, right-click the Start menu and select Settings. Then, go to Bluetooth & devices > Printers & scanners. Find your printer in the list of devices and click on it. Then, click on the Set as default button under Device settings.
How Do I Check My Printer Condition?
To check your printer condition, you can print a test page or a self-test report from your printer. This will show you the printer status, ink levels, print quality, and other information. You can also check your printer condition from your device by going to Settings > Bluetooth & devices > Printers & scanners and clicking on your printer.
How Do You Clean Printer Heads?
You can use the Printer Troubleshooter in the Get Help app or the HP Utility (Windows only) to clean your printer heads to run a self-cleaning process. If that doesn't work, remove the print head unit, soak it in water and ammonia, and then rinse and dry it.