iPad lets you do almost everything so have your important files, personal files inside iPad makes sense. However the other aspect of iPad is it can get lost easily because of the size. Sometimes I don't even realize when it is kept with books so if I do miss it, I wont be surprised.
So what if you lose your iPad ? Everything is gone even though you might recover it from your backup but loosing all personal stuff and important files to somebody else is what matters.
iPad comes with a basic security which is pretty powerful for this kind of situation. This feature lets you lock your iPad with a Four digit password failing to authenticate that will start a process in iPad to erase all your data. This doesn't mean it will let you bypass the password box after that.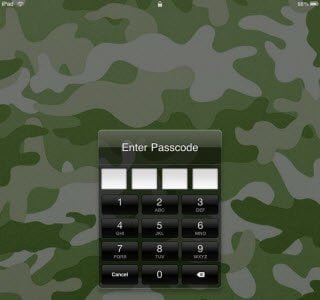 Below are the steps to turn this security feature on :
Tap on Settings > General > Password Lock > Turn Passcode On
You will be prompted for 4 digit password twice.
Next you will see options like when to require password for example if you want a delay of 10 minutes you can do that here.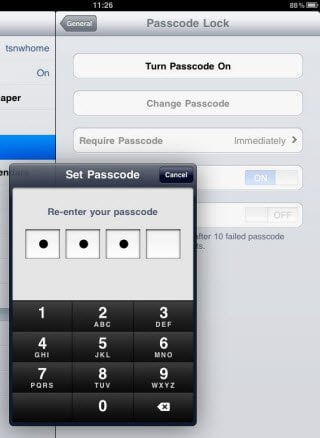 Done this now look at the option which says Erase Data. Tap to turn it on. This settings gives you 10 chances to get your password right. If it fails, all your data will be lost.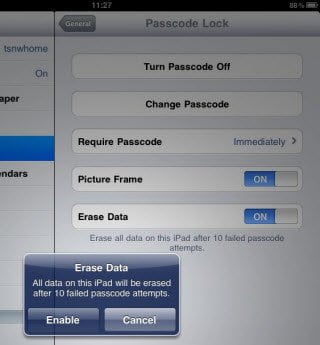 That was pretty simple just make sure you don't forget your password because till now, I am not seeing any option which creates a password recovery like utility for this.