You must have often come across a web page that you wanted to save for some offline research or share with your friends or colleagues. The most workable solution for this is to create a PDF file of the HTML. We have discussed the most straightforward online tools to save a webpage as PDF in this post. These PDF converters make it simple and easy to convert any HTML or web page to PDF.
Why Save Documents or WebPages as PDF Files?
Any Word, Excel, PowerPoint, PNG, Jpeg, and other files can be put forward as PDF files. PDF files are easier to read, share, and store for future reference. PDF files are easy to attach to an email and can't be easily altered.
Moreover, it makes sure that a document always looks the same, regardless of the gadget on which anyone views it.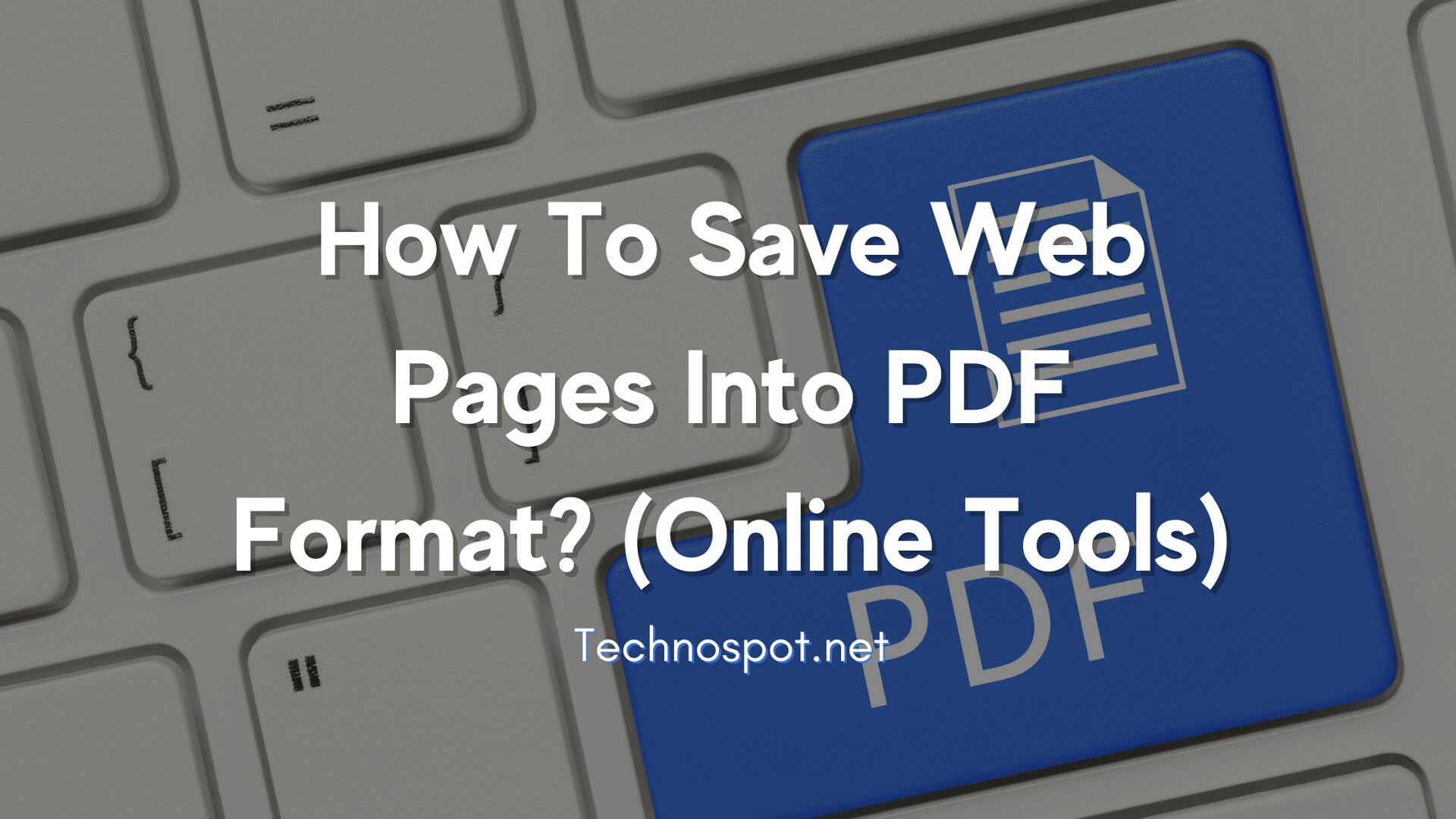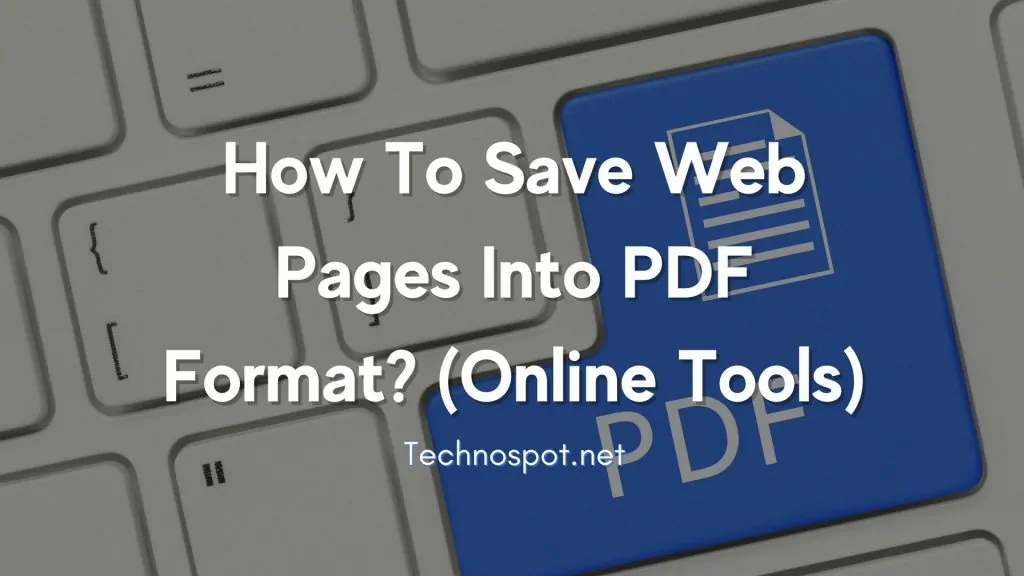 Top Online Tools to Save a Webpage as a PDF?
While choosing an online PDF converter, there are many aspects to look for to convert a web page written in HTML to a PDF. Such as the quality of the converted files and the converter's speed to convert the web page.
Web2PDF
Convertio
Soda PDF
Docs.zone
Online PDF converter
Here we have suggested the best performing HTML to PDF converter options.
1] Web2PDF
Web2PDF converter is best suited for those users who frequently need to convert web pages for storage and future reference. You can use it conveniently to convert any web pages except those that require user logins. You can easily save the converted PDF files in Google Drive or on your computer.
However, this PDF converter offers only two formats to convert to PDF or image. Enter the URL, wait a few seconds, and PDF is ready to download. It allows only three free conversions per day. The paid subscription offers unlimited conversions.
Pros
Allows easy customization options
It offers an uncluttered user interface.
It supports Mac, Windows, and Android, and iOS devices.
It offers file sharing to Dropbox and Google Drive.
Cons
The converted page is not the same as the website shows.
Allows only three free conversions per day
Sometimes background images are not displayed.
2] Convertio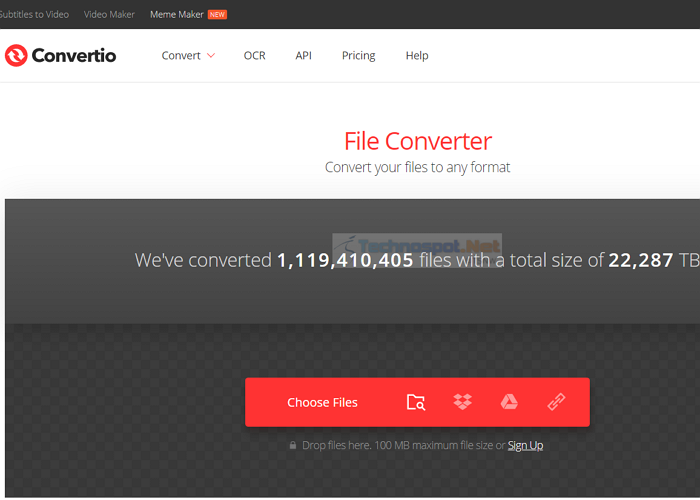 Convertio is one of the best online tools which can be used to convert different file formats. You have to paste the URL, choose PDF as the format to convert, and click Convert. Wait a few seconds, and your  PDF is ready to download.
Convertio offers a highly user-friendly interface ensuring easy and quick conversions.
Pros
It supports more than 300 file formats.
Offers fast conversion
Save Webpage as PDF for free.
Cons
It does not convert slideshow content properly.
Many times the background images don't get displayed.
3] Soda PDF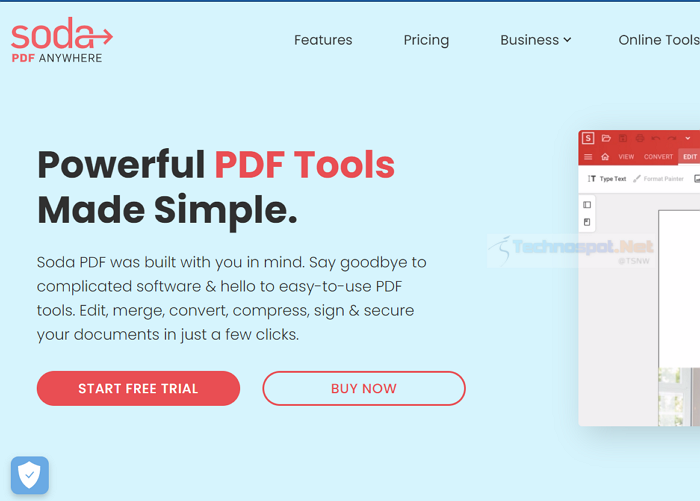 Soda PDF tool offers conversion of different types of file formats. The conversion process of web pages to PDF files is straightforward. You need to enter the URL of the web page and get the PDF in a few seconds. However long the HTML page you are converting, Soda PDF always converts it into a single, long PDF page.
It offers to create only two PDFs per hour. For more unlimited conversions, you have to subscribe.
Pros
It offers precise PDF results.
Provides PDF output as a single long page
Simple conversion process
Cons
It is a slow conversion tool.
Allows only two free conversions per hour
It does not offer any customization options
4] Docs.zone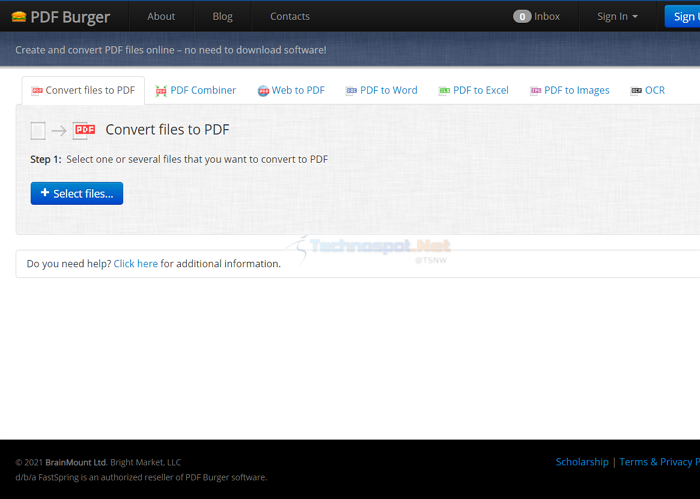 Docs Zone offers more than its name itself. Besides web pages to PDF files, it can do many file conversions, like PDF to Word, PDF to images, PDF to Excel, etc. Docs.zone is renowned for its ease of working well with all browsers.
Pros
It offers the converted PDF files for the next 6 hours. You can download it anytime during the first 6 hours.
It provides the tidiest and most apparent layout of the web page.
Cons
It offers conversion of only two pages of the web page.
5] Online PDF converter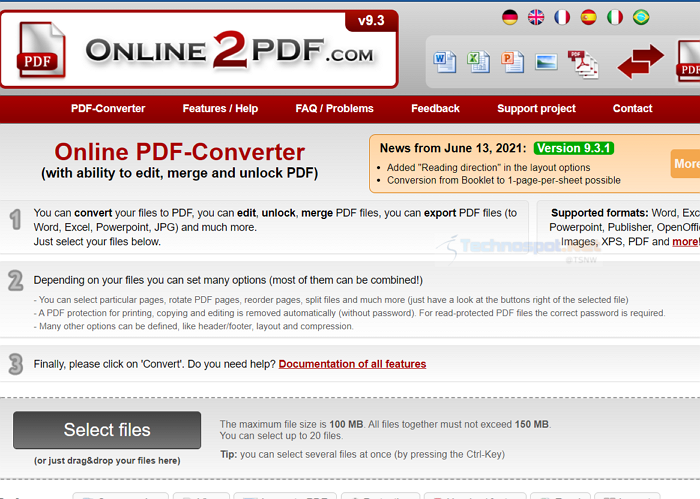 Online PDF Converter converts web pages in document format to PDF. So to convert web pages through an online PDF converter, you first need to save the web page as an OXPS file. It is compatible with Windows.
Pros
It offers fast conversion speed.
It offers conversion of more than one web page to PDF.
Converted images or content of the web page don't get split into PDF files.
Cons
It does not support URLs. Users need to convert the web page to an XPS file.
You can use it only on Windows.
Which Software Can Convert a PDF Back to Microsoft Office?
Using Adobe Pro, a PDF document can be "Saved as Other".  Open the PDF document. Go to File > Save as Other. Here you can choose from Word, Excel, PowerPoint, Image, or more as per your need. Give the new name to the document and save it.
What Is the Difference between a PDF and a Jpg?
A PDF is a kind of document that is created from a word processing type document. A JPG is an image or a photograph.
How to Save a File as a PDF?
To save a file in pdf format, Open the document required to save as a PDF.
Click the File tab > Save As > Give a name.
Click the drop-down arrow in the 'Save as Type' and select PDF and Save.
How to Print a PDF File?
To print a PDF file in the Adobe Reader application, Click File>Print. To print multiple pages of a PDF file on one page, Click File>Print.
In the Page Handling Section>select Multiple Pages per sheet from the Page Scaling dropdown menu and click OK to print.
How to Convert Web Pages to PDF in Acrobat?
To convert a web page to PDF, open Acrobat and choose Tools > Create PDF > Web Page. Click Browse and locate an HTML file. Click Settings/Advanced Settings, click OK > Create.
There are tons of online tools that can Save Webpage as PDF files, and if you need to convert only a couple of images, you can use any of these free tools. In fact, you can also choose to print a document as PDF using Microsoft Edge's Reader mode and then use the print to PDF tool available in Windows. However, if you need it for professional work, you need to use a paid tool.