Are you tired of manually searching for videos on your computer? Do you understand how Windows searches for video files in File Explorer? Generally speaking, your Windows PC contains a large quantity of files. In this case, you would want to know how to search for a specific video file type in Windows File Explorer.
So, finding all the videos on your PC hassle-free is possible. We have formulated a few methods to find all the videos on your Windows PC.
How to Search and Get Only Video Files in File Explorer of Windows
Before you begin trying out the methods, you must pre-configure the Show Hidden Files feature before searching for video files since Windows lets you conceal things you do not wish to be discovered. Follow the steps given below:
Type show hidden files into the Windows search bar, and click on Show hidden files in file explorer.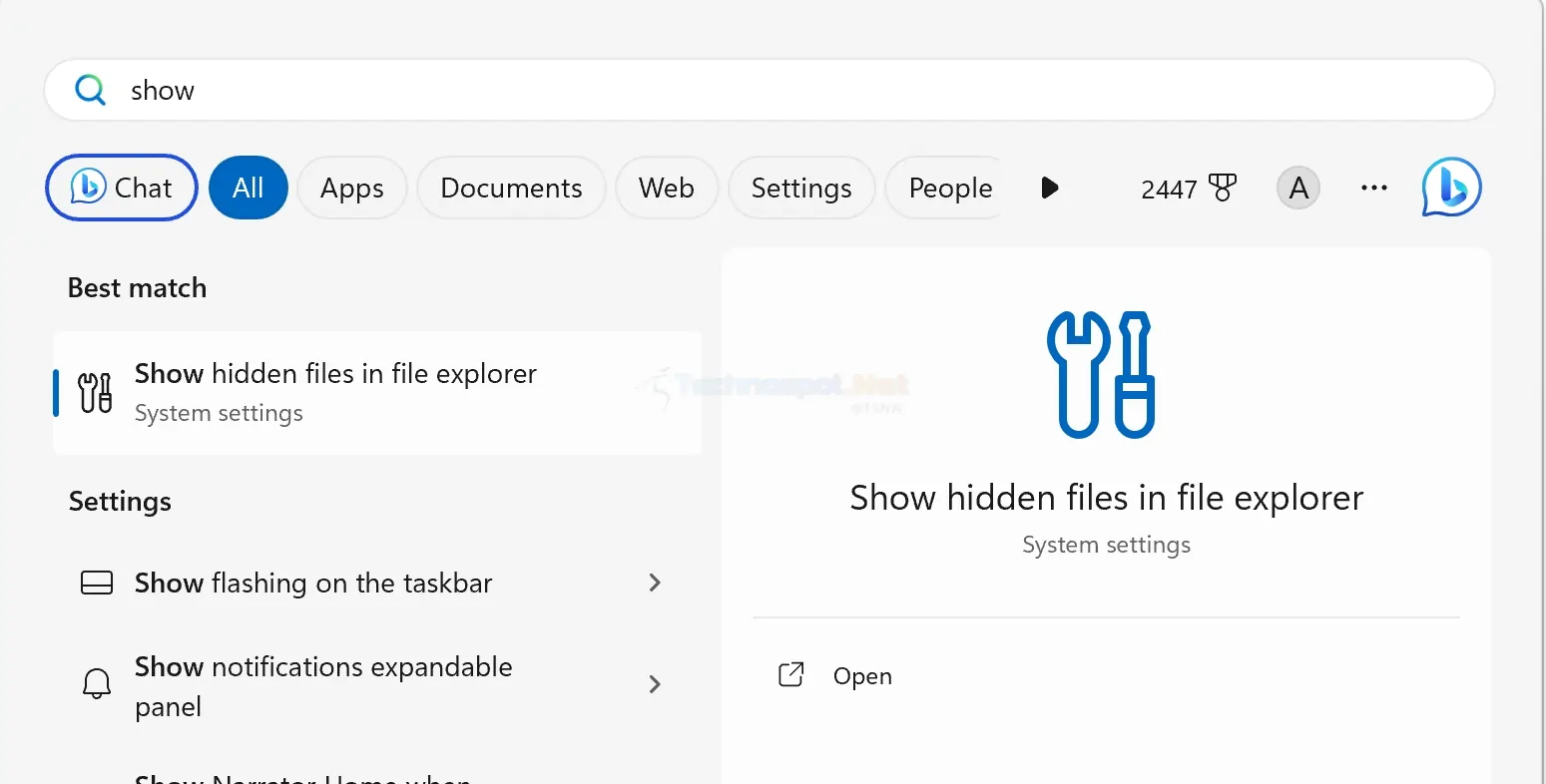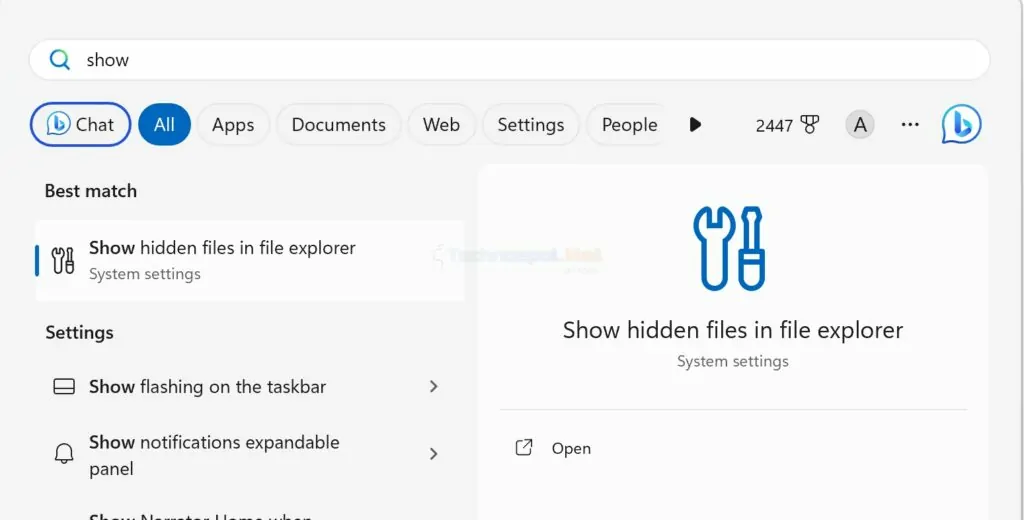 it will take you to Privacy & Security > For Developers
Toggle on the option Show hidden & system files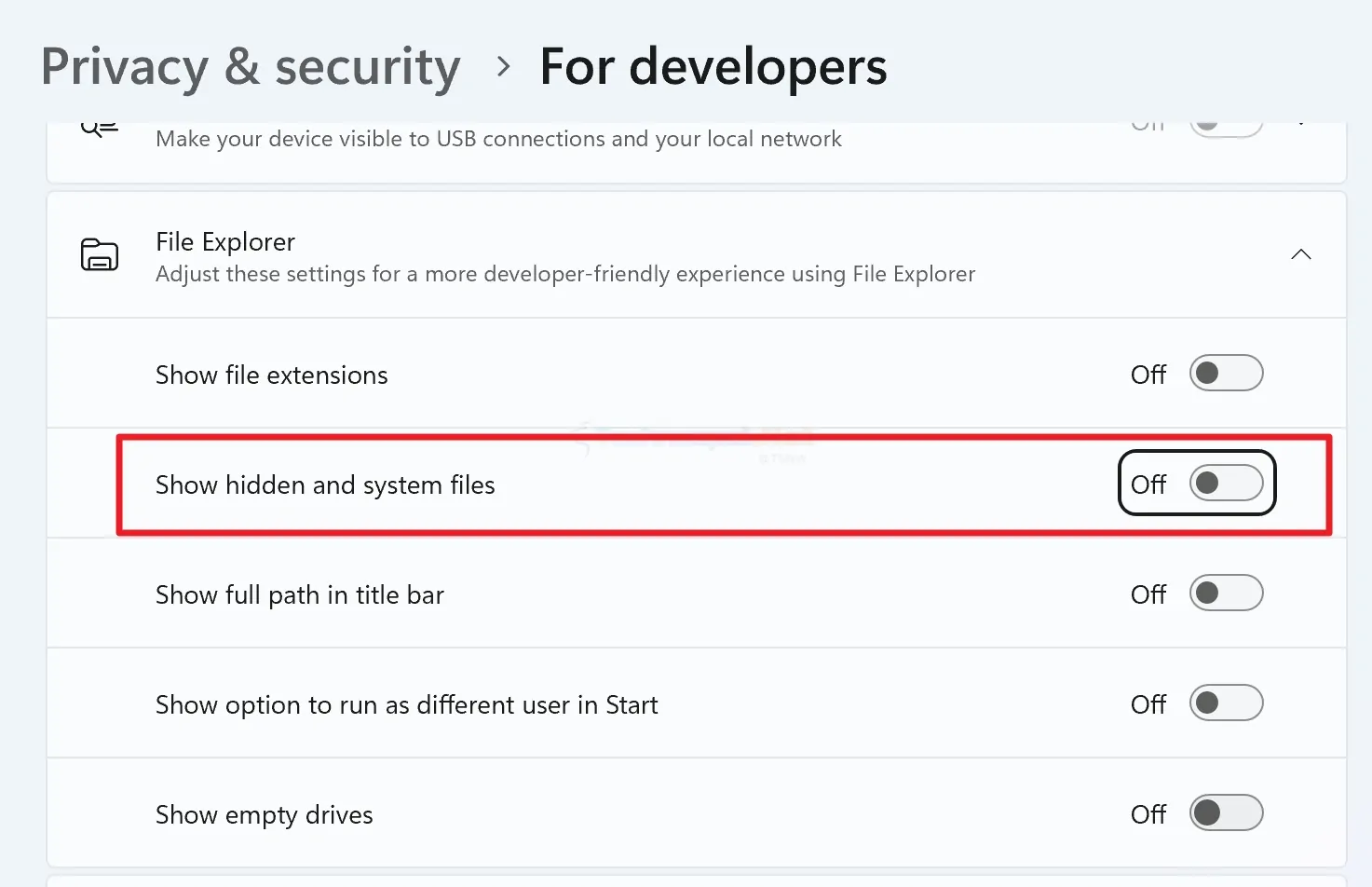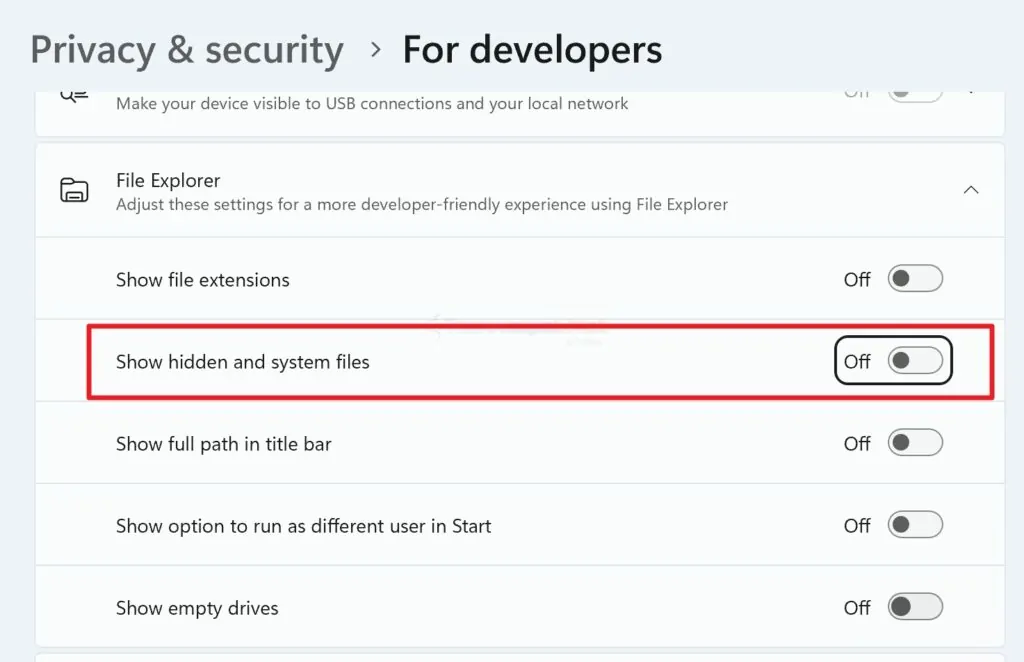 In the File Explorer Option pop-up windows, click the radio button next to Show hidden files, folders, and drivers. Click Apply, and then OK to apply the setting. This will enable you to search for video files on your Windows PC.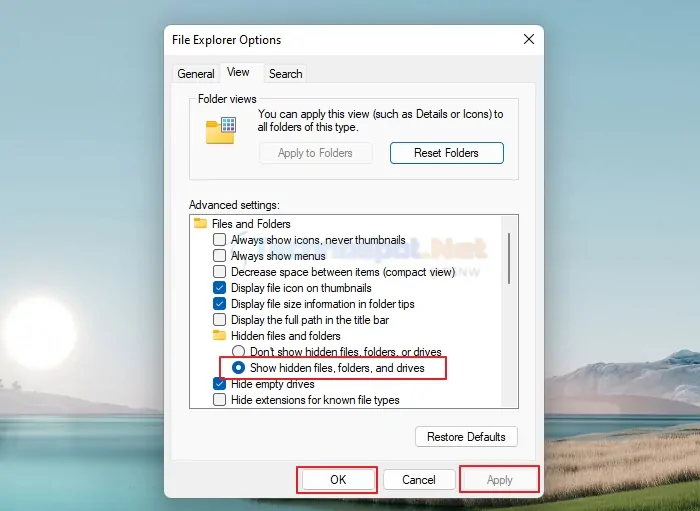 Find All Your Videos Using the Search Bar in File Explorer
The File Explorer (Windows Explorer) application is the method most frequently used to look for files in Windows. You can easily search for a specific file using the search box in File Explorer. You can also perform a general or targeted video search using the file name or the video format. Here is how to:
Search for All Video Files
You can search for all the videos on your PC via the search bar in your File Explorer. Here is how you do it:
Click the Windows key + E to open File Explorer. Next, click This PC. Type kind:video in the search box at the top right corner of File Explorer, and press Enter.
File Explorer will scan your computer for videos and display them all.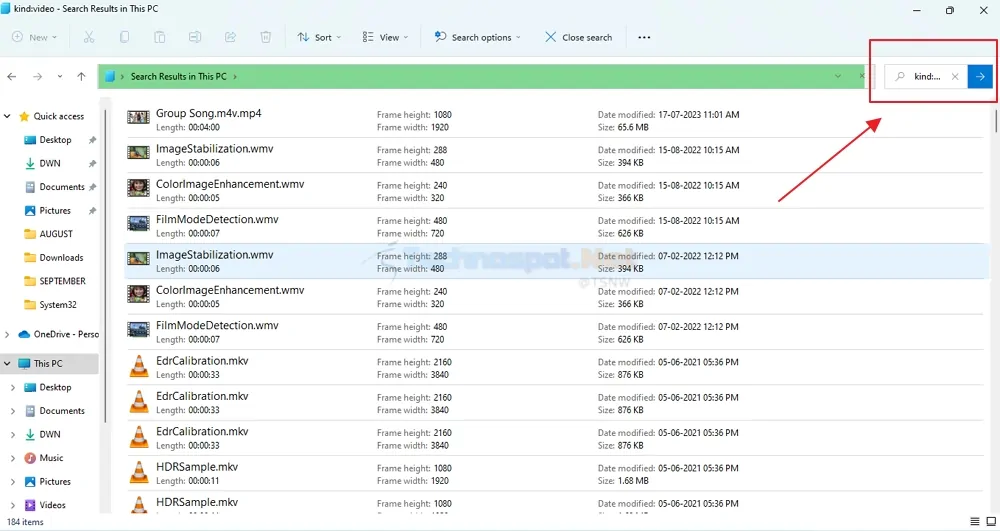 Read: How To Fix File Explorer Tabs Not Showing in Windows 
Search for Video Files by File Name
You can perform a name-based search if you know the video file's name. You can save a lot of time using this function. This is how you search for video files by file name:
Open File Explorer and type file name kind:video in the search bar and press Enter.
Note: Replace the file name with the actual file name of the video.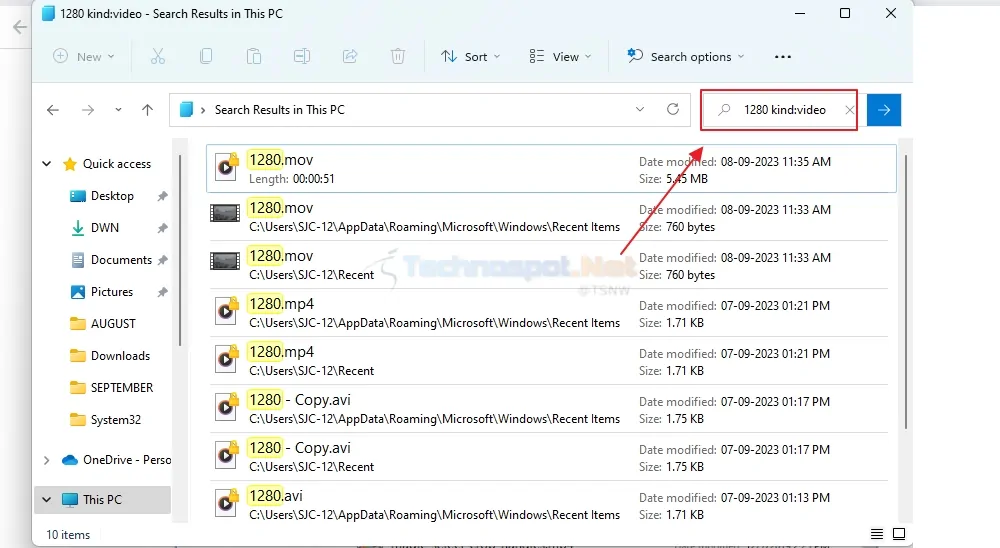 Wait for the search process to get over, and the specific video file will be displayed on the screen.
Search for Video Files by Video Format
You can find video files with a certain format using the File Explorer search box and find all videos and a specific video by file name. Here is how to search for files by video format:
To search for and view all videos in the chosen format, type ext:video format into the File Explorer search box. For instance, you may type ext:MP4 in the search box to exclusively find MP4 videos.

Conclusion
You can quickly find all the files on your PC using the search bar in File Explorer. However, there are times when this program displays many results, which can be extremely confusing. So, apply any of the methods discussed in the article if you only want to search for video files.