Google has official rolled out one of the most wanted feature on YouTube, Licensing your videos under Creative Commons which means anybody can use your CC videos if they give a link back to you but remember this also means that the video can be modified in the way the user wants. Publisher gets this option while uploading or by using the edit feature. Learn more about it here

Now if you are thinking that YouTube will let you download and then mix it with your video and reload again, you got it all wrong. Instead YouTube now has added another section in their YouTube Editor called as CC and it lists all the videos which are available for use.
Done with all these super exciting news, The first question which hits you is How to do you search for Creative Commons Videos ?  The short version is just add "Creative Commons" along with a comma after the term you search on YouTube search box and results should get you right videos but if you still done see, try the advance version of YouTube Search and use Creative Commons Filter.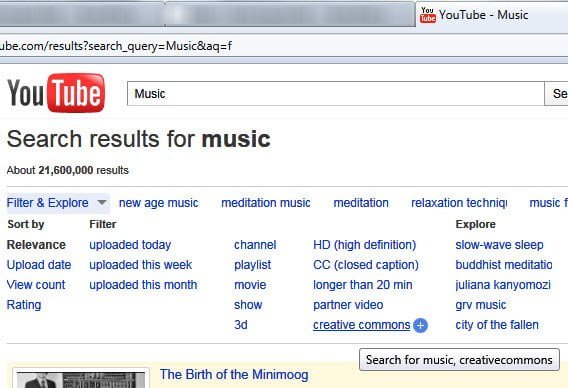 How to make sure the video is under Creative Commons License ?
Once you find the video using the search above, expand the description part of the video which is right under it and says Show More.  At the end you should see License Type which will be in this case as Creative Commons – Attribution license (reuse allowed).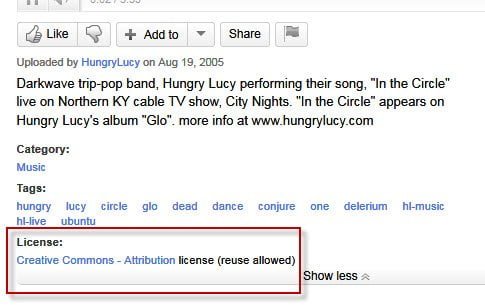 Said that I am hoping that YouTube will bring "Send to Video Editor" for these kind of videos to speed up the process of video editing or even better let me collect all the videos in a playlist and use it.