PDF is a prevalent electronic file format used around the globe. Also, sending a secured PDF attachment has become significant to ensure that your documents are protected. Not securing your PDF with sensitive details can be highly risky. In this post, we will share how you can secure or password protect PDF Files.
What Are Types of Security Applied to PDF Files?
Securing a PDF document prevents unaccredited persons and hackers from accessing it. It includes various measures to protect unauthorized access and discourage improper use of PDF documents. Popular measures often used to add security to PDF files are:
Watermark
Password protection and restricted access
Document tracking to check who has viewed the document
Document expiry or self-destruction of document
Restricting copy, printing, or forwarding of the PDF document
These securities also suggest that why people want to secure their PDF files even though editing them without a proper set of tools is still not an easy job.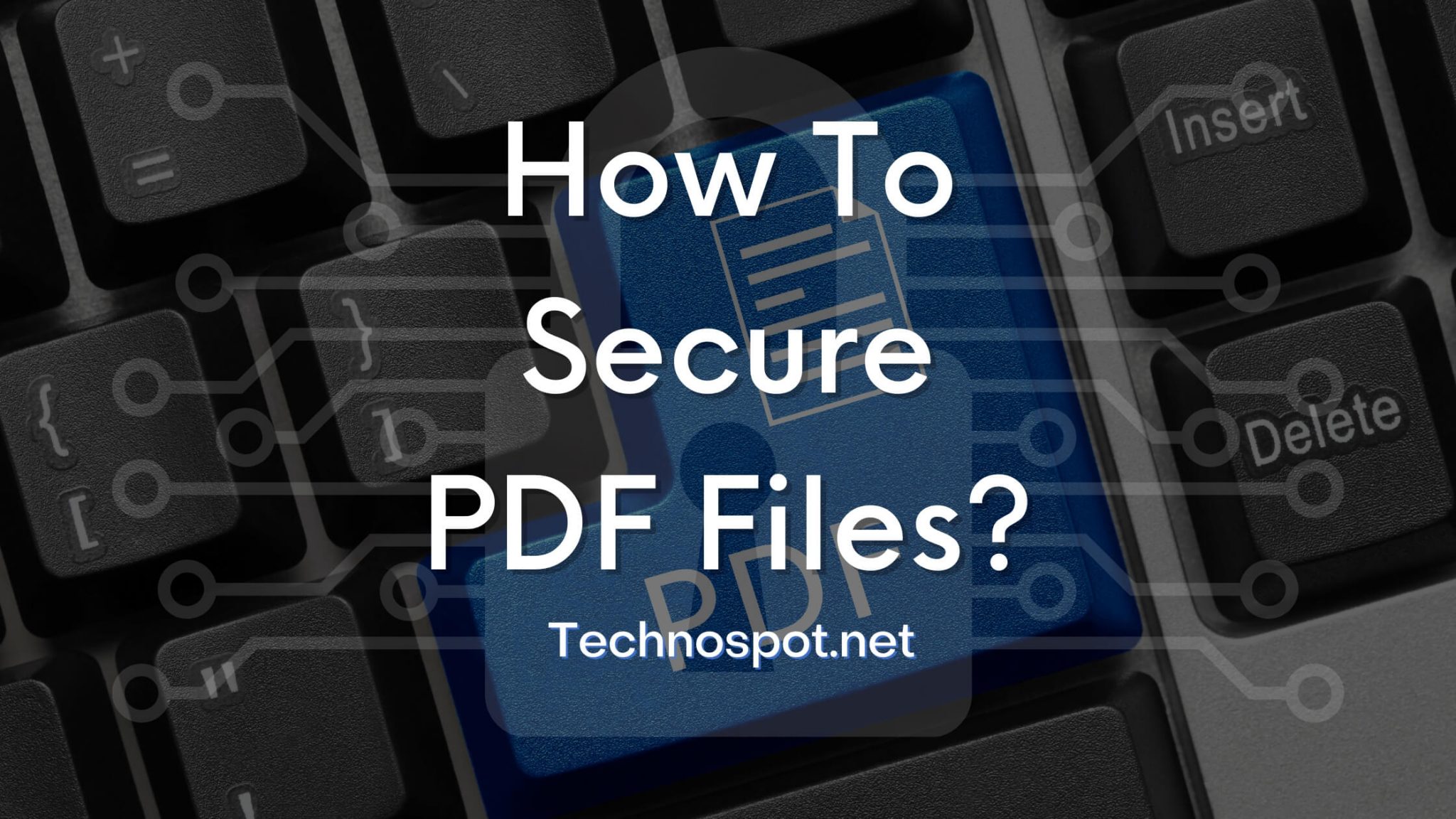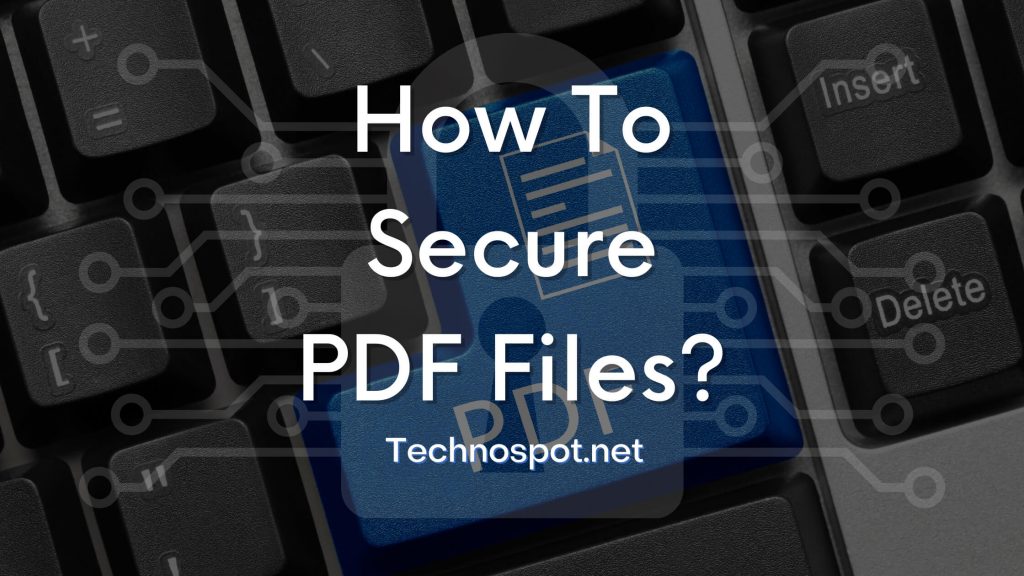 How to Secure or Password Protect PDF Files
To assist you in adding security measures to your PDF documents, several online PDF software tools are available.
GorillaPDF
SmallPDF
EaseUS PDF Editor
Adobe Acrobat Pro
Soda PDF
PDFEncrypt
You can safeguard PDF documents using various encryption tools. From the plenty of choices accessible to choose from, here we have compiled the best PDF encryption tools to help you secure your PDF files. Check out our recommendations.
1] GorillaPDF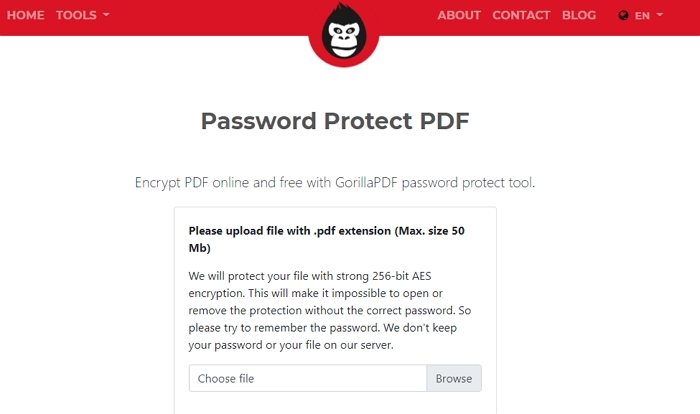 GorillaPDF is a professional PDF editor and converter with an amazing ability to edit, organize, and convert PDF documents effortlessly. It comes with a tool to apply passwords to your PDF documents with strong 256-bit AES encryption. You can enjoy PDF protection like never before with GorillaPDF. GorillaPDF provides an advanced level of security features to meet the needs of every user.
Features:
Easy to use
No need to log in
Strong 256-bit AES encryption
It comes with a free Chrome extension
2] SmallPDF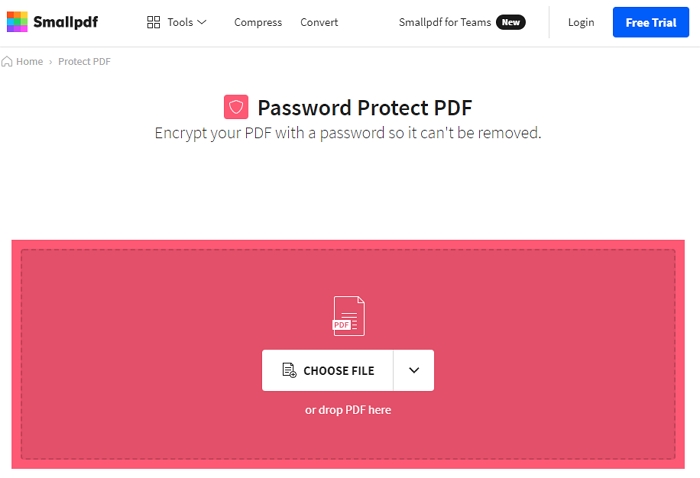 SmallPDF is a renowned online PDF tool, best suited for creating and editing PDF documents comprising sensitive details.
It can be accessed from anywhere and from any device and does not need to download or install. It comes with some incredible PDF security features and provides total control over the PDF document.
Features:
Easy to use
Passwords transfer only through secure SSL connections.
Deletes all the password-protected PDF documents right after processing
Compatible with all platforms.
3] EaseUS PDF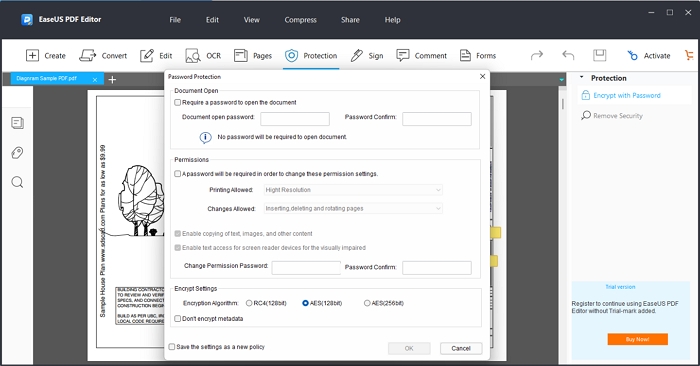 EaseUS PDF is one of the best editors to do anything with a PDF file, including ensuring secure PDF files. Adding a password to your PDF documents is intuitive, and it takes only a few seconds. It protects PDF documents by encrypting them. Other than password protection, it offers several other types of restrictions also.
Features:
Sign PDF files with e-signature or digital ID
Edit PDF files
Manage and Secure PDFs with Ease
Merge, split, embed/insert, extricate, erase or delete pages from PDF documents
Alter/edit, compress encrypt, sign, OCR, annotate the PDF documents easily
Convert PDF documents to Excel, Word, PowerPoint, pictures, or the other way around
Compatible with all versions of Windows
4] Adobe Acrobat Pro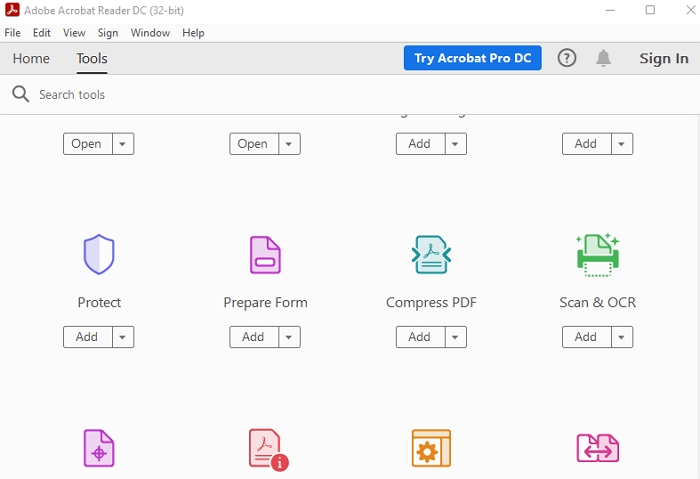 Adobe Acrobat Pro allows password-protecting your PDF documents with ease. Now you can restrict users' access to your PDF documents so that other users won't print or edit the PDF document. You can add many more restrictions like document opening, copying, editing, scanning, or printing.
Features:
Allows controlled user access
It offers team protection, making it ideal for organizations.
Provides high-level PDF document security
Compatible with Windows 11 and 10
PDF documents can be copied to another device.
5] Soda PDF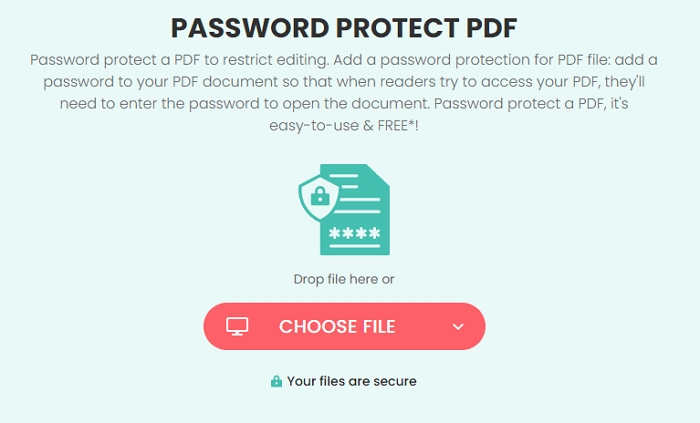 Soda PDF is one of the most secured software that allows easy creation and editing of PDF documents. Loaded with advanced security tools, it allows document encryption along with password protection.
Apart from password protection, Soda PDF offers other control of permissions also including editing, copying, and printing of PDF documents.
Features:
Easy to use
Offers unmatched PDF document security
Restricts unauthorized users from editing, copying, and printing PDF document.
Soda PDF makes use of passwords to generate encryption for PDF documents.
6] PDFEncrypt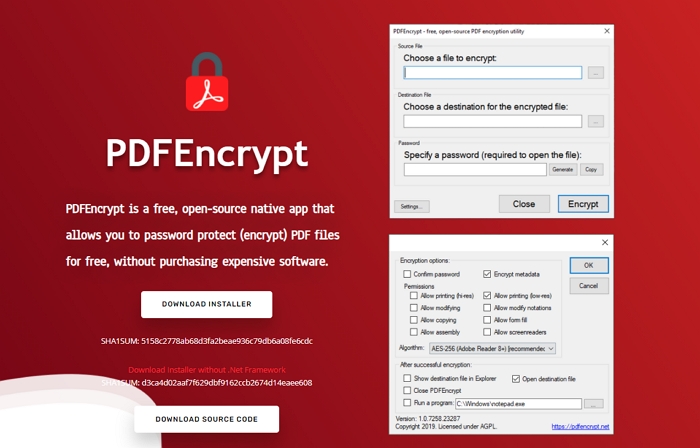 PDFEncrypt is a free native app to password protect pdf documents. PDFEncrypt app runs directly on Windows PC. It encrypts PDF documents using standard PDF encryption algorithms and uses the iTextPDF open-source library for encryption operations. It is released under the AGPL license.
Features:
Easy to use user interface
Allows users to set and reset PDF file security
Compatible with Windows.
We hope that the suggested PDF encryption tools will secure and password protect your PDF documents with sensitive data and secure your important documents from unwanted changes and printing.
How Can I Encrypt A Pdf Document For Free?
There are many online tools, software, and mobile apps available for Pdf encryption. You have to select the file you want to encrypt, and the password protect it or protect it with other security features like restricting users from viewing, printing, and editing.
Does Microsoft Have A Pdf Editor?
No, Microsoft won't have any PDF editor to edit PDF documents. However, you can open PDF in the Edge browser or Word.
What Is The Importance Of Securing A Pdf File?
A secured PDF file restricts unauthorized users from viewing, editing, copying, and printing the PDF document and safeguards the document information.
Can I Reset The Existing Pdf Password Without Knowing The Password?
No. To reset or remove the existing password of the PDF document, you should know the password. However, some tools use a common password to inlock the PDF file.
How To Remove The Watermark From The Pdf Documents?
To remove the watermark from the PDF document, You need to re-create the PDF document from the original document. Some tools can remove images from the PDF file, and you can use any of them to remove the watermark images in the document.
Which encryption tool do you use, or do you use any, and that is not on our list? Do let us know!