Suppose you want to select only paragraphs under five different headers (h2, h3 tags) but not the headers themselves; how you go about it. Microsoft Office Word has a useful feature that allows you to select similarly formatted text in just one click.
When does it come in handy? When you have a big document, and you want to copy paragraphs all the way through it, Microsoft Word has a useful feature. See the image below. I have three headers, and under every header, I have one paragraph. Now, How do you select all three paragraphs but not the headers?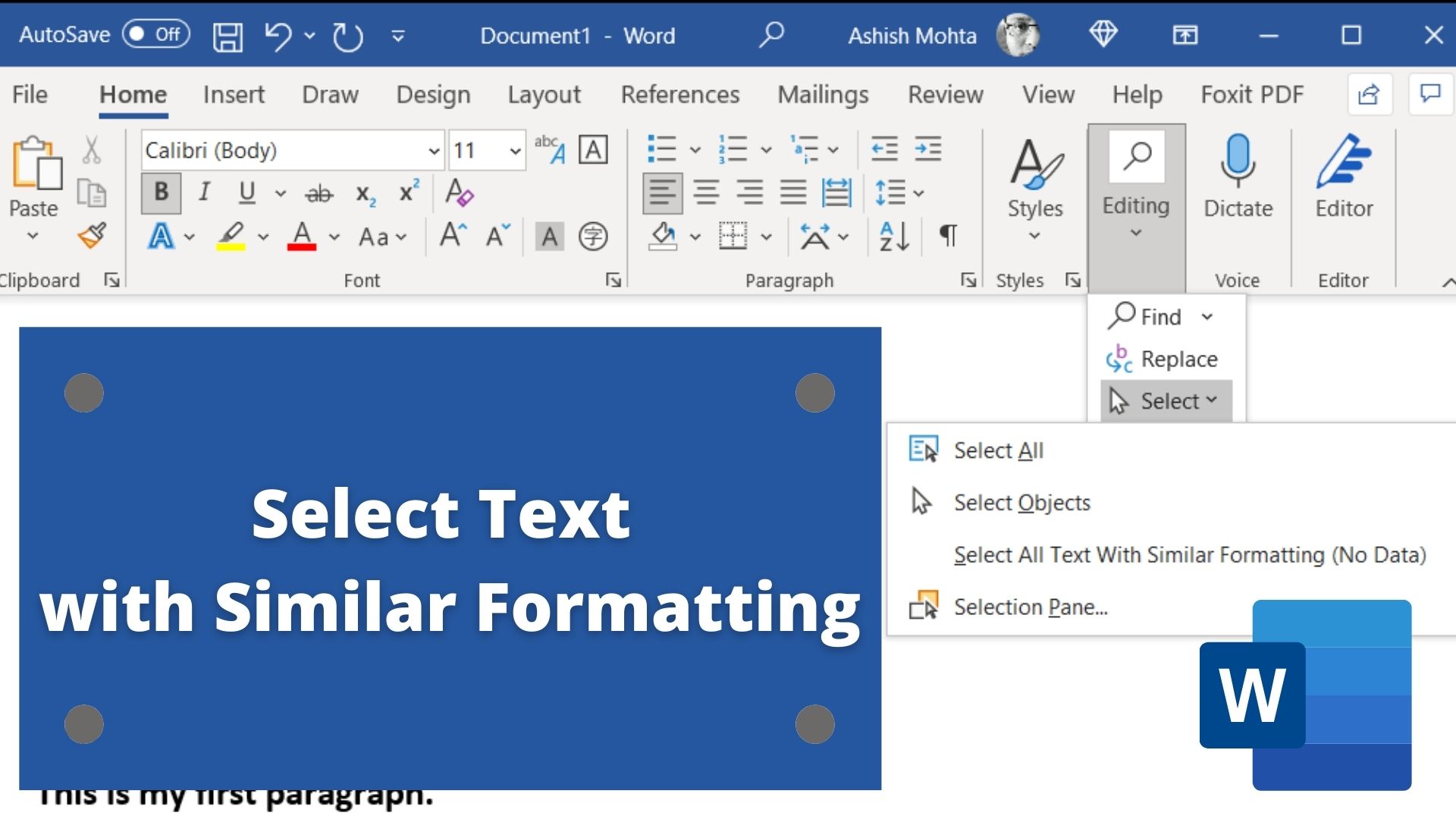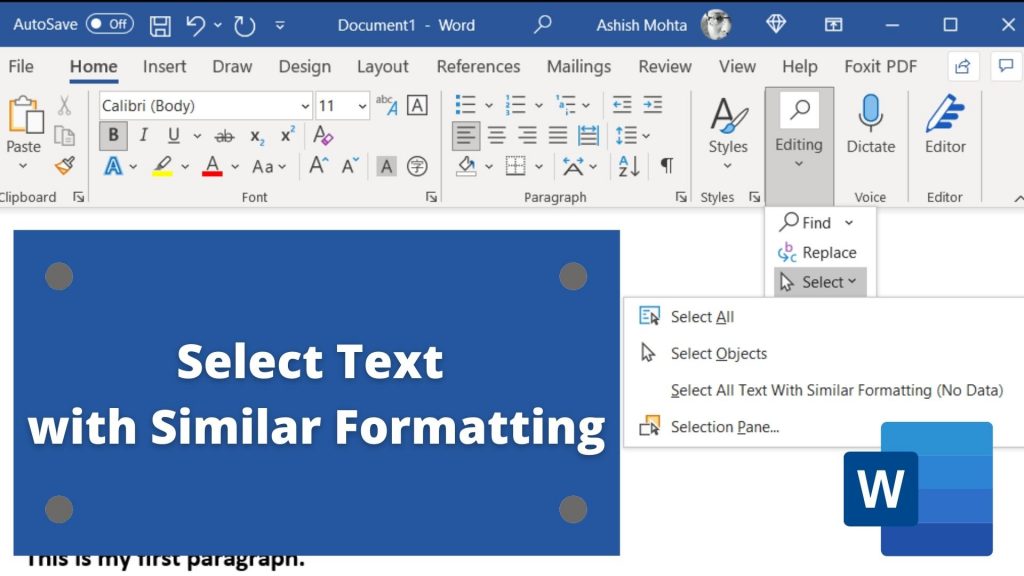 Microsoft Office Word: How to Select Text with Similar Formatting
First, move your cursor to the paragraph which you want to select. Here for an example, I placed my cursor to—This is my first paragraph.
Now on the Home Tab of Menu, Check the last menu, which has Find, Replace, and Select listed.
Click on the Select link, and you will be prompted with the—Select Text with similar formatting—options.
Click on it, and all the paragraphs under the header will be selected.
This comes in handy when you need to format all the text in a Word document in one go. This method will skip all the headers, and apply all the changes to the text. Even the reverse is true. It also comes in handy when selecting only one sub-heading in a block or selecting all the headings but not the body text.
This also means if you have received a document with variations of formatting, it will take a while to fix them. So before you go ahead, first, arrange your paragraphs so that the text you want to select is at the right place. Mark your headers with basic formatting, so they are easy to recognize as you make the changes. Then use this feature to select text with similar formatting.