WhatsApp has evolved into more than just a messaging app; it's become a dynamic platform for connecting with brands, celebrities, and vital information through text, images, links, and videos. With the new channel creation feature, brands can effortlessly promote products and engage their targeted user base. This guide will share how to set up a WhatsApp channel and personalize it for maximum impact.
How to Set up a Whatsapp Channel
WhatsApp is more than just a chat app – it's now a platform where you can follow respected brands and celebrities and receive important information.
With WhatsApp's new channel creation feature, users and brands can easily create channels. Brands can use these channels to promote new products, announce updates to existing ones, and run effective campaigns. They can reach their target audience easily as they already have a base of users who follow them on the channel.
Open WhatsApp on your smartphone and go to the updates tab.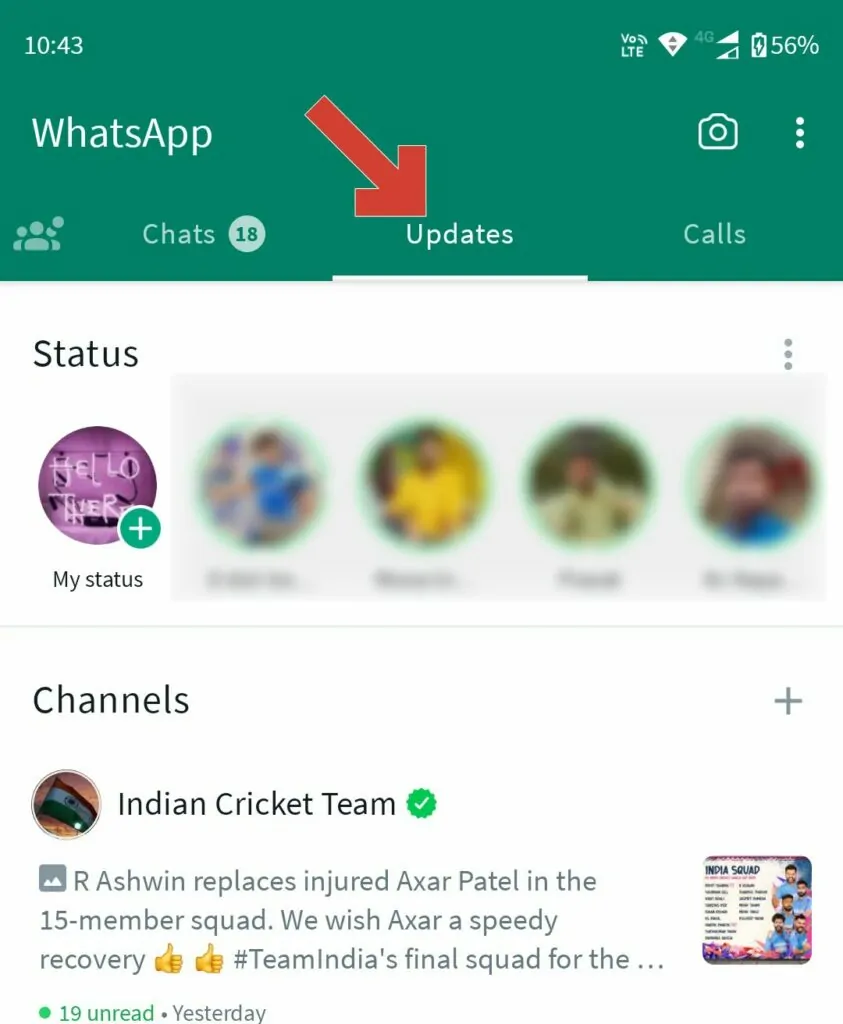 Below the Status section, you will get a Channels section with a + symbol near it; click on it. It will show you two options: Create Channel and Find Channels.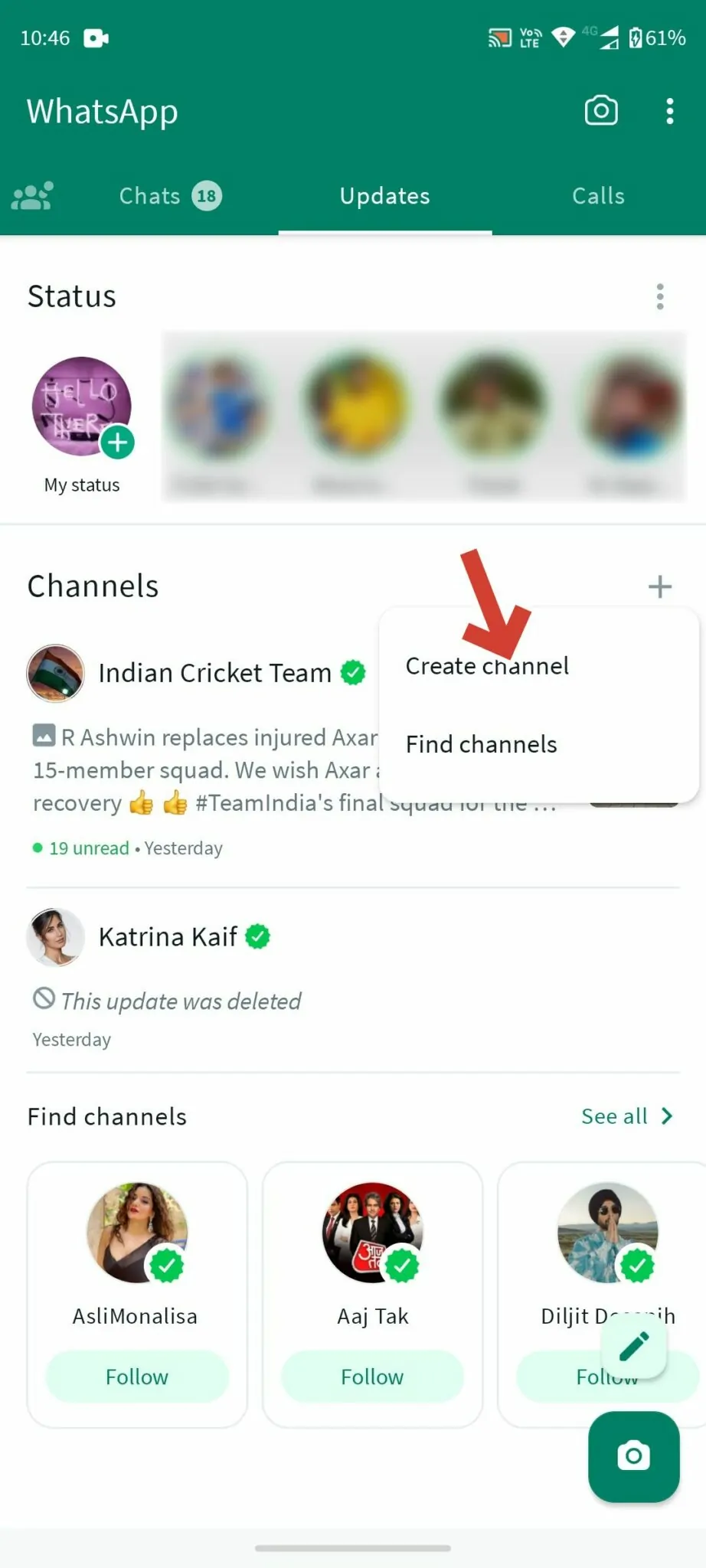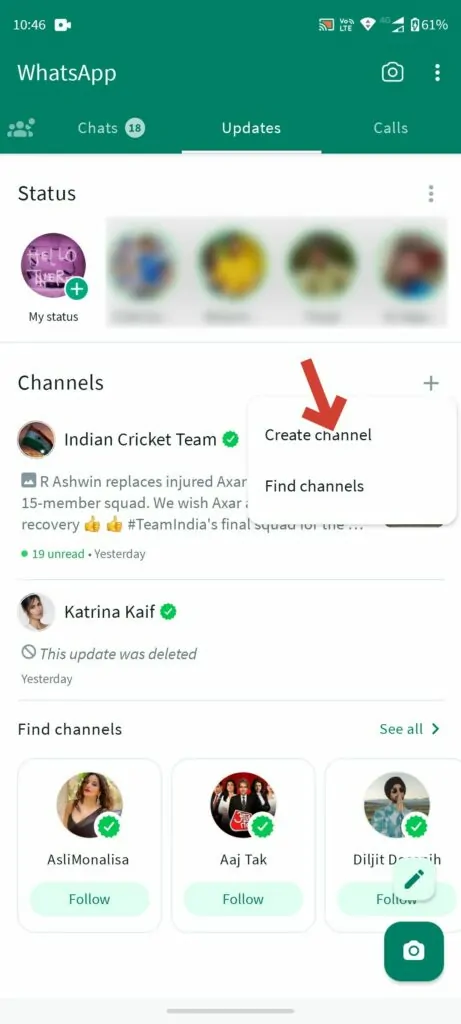 Click on the Create channel option to open your Channel. Read the fundamental rules and guidelines of the Channel's feature and press Continue.
Now it is time to choose the Channel icon, which you can use to take pictures from your camera or mobile gallery and upload them.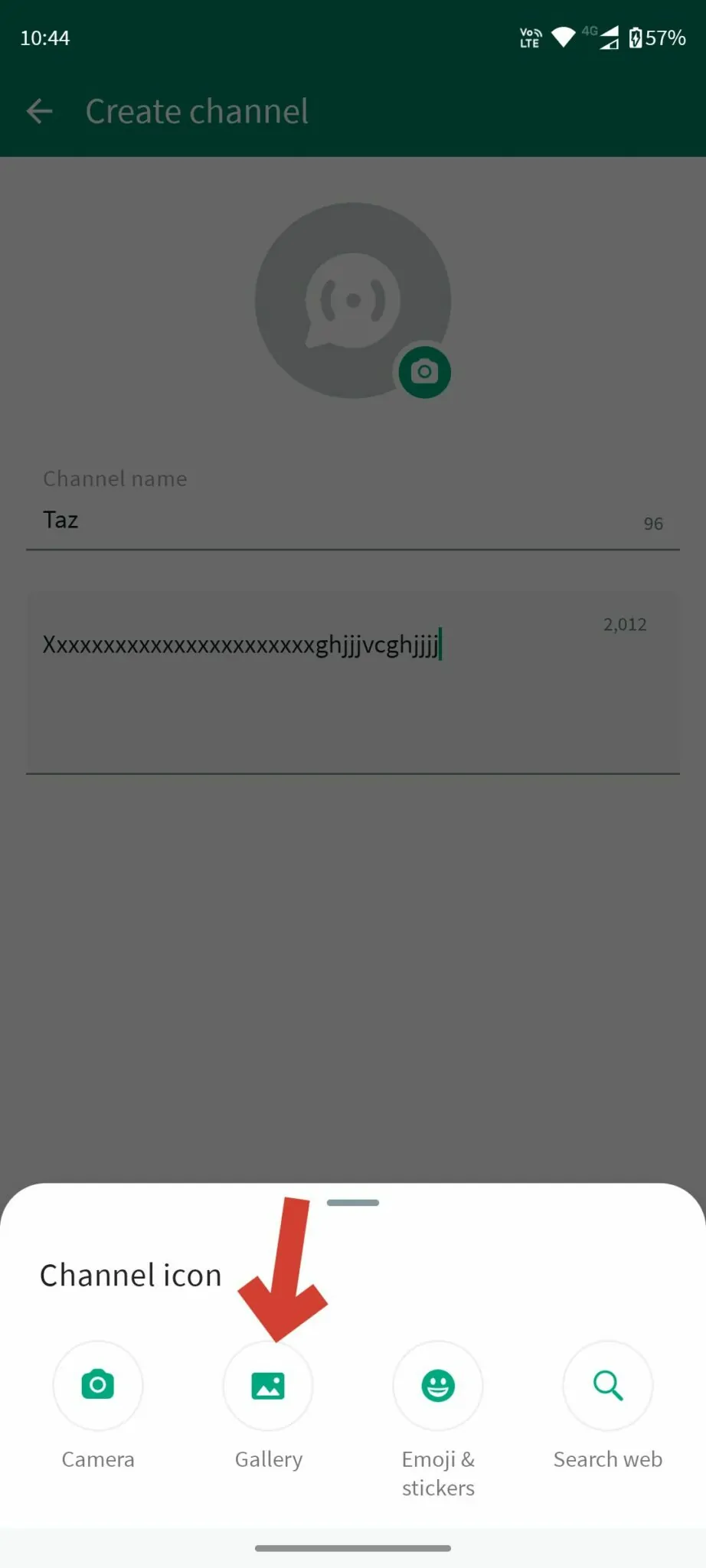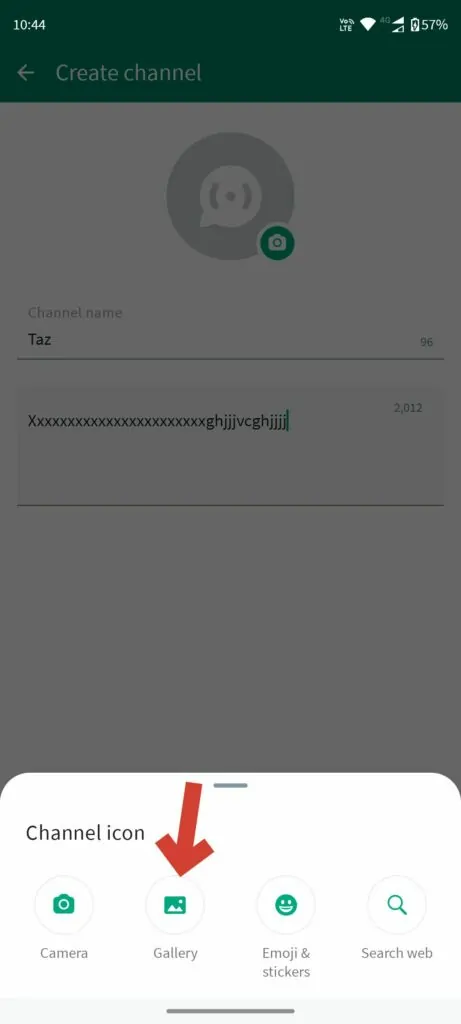 Type the Channel name and Channel description and tap on the Create Channel.
Read: How to Follow WhatsApp Channels
How to Share a WhatsApp Channel
After creating the Channel, you will find it under the Updates tab. Now open your Channel and tap the Channel link at the top right corner.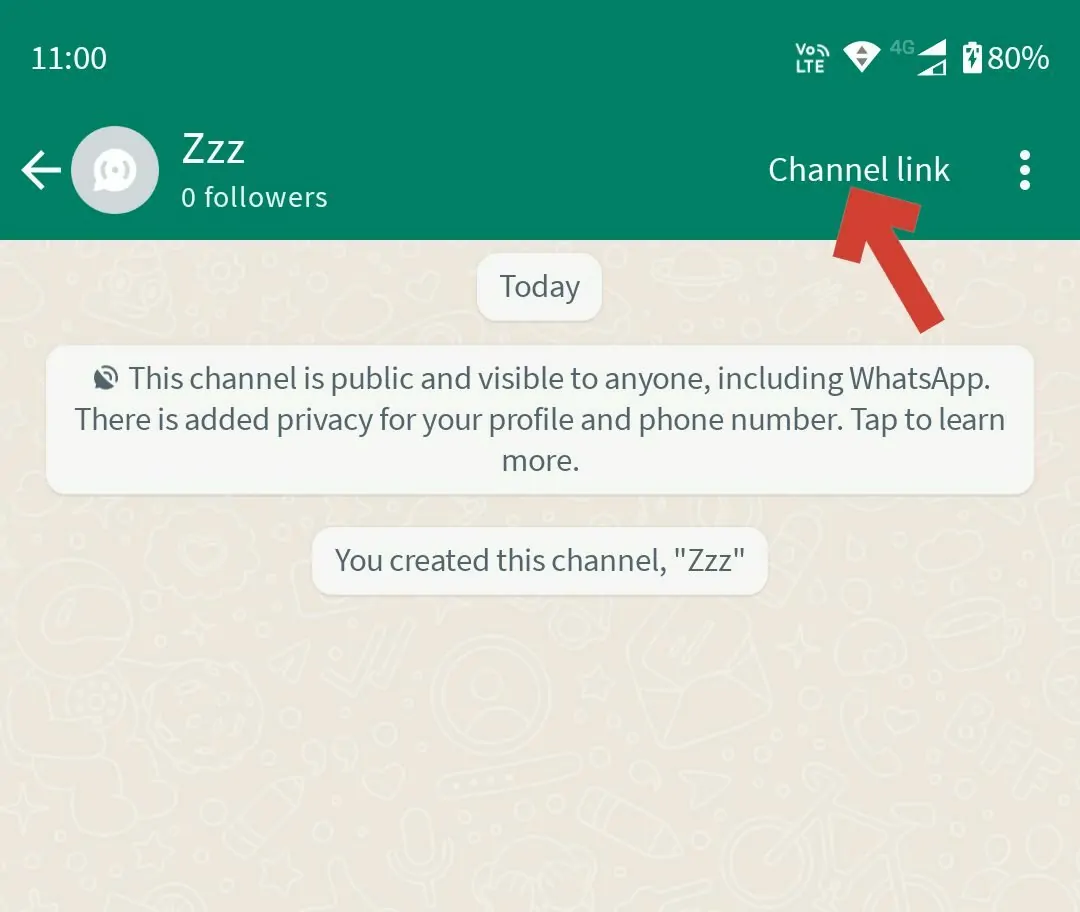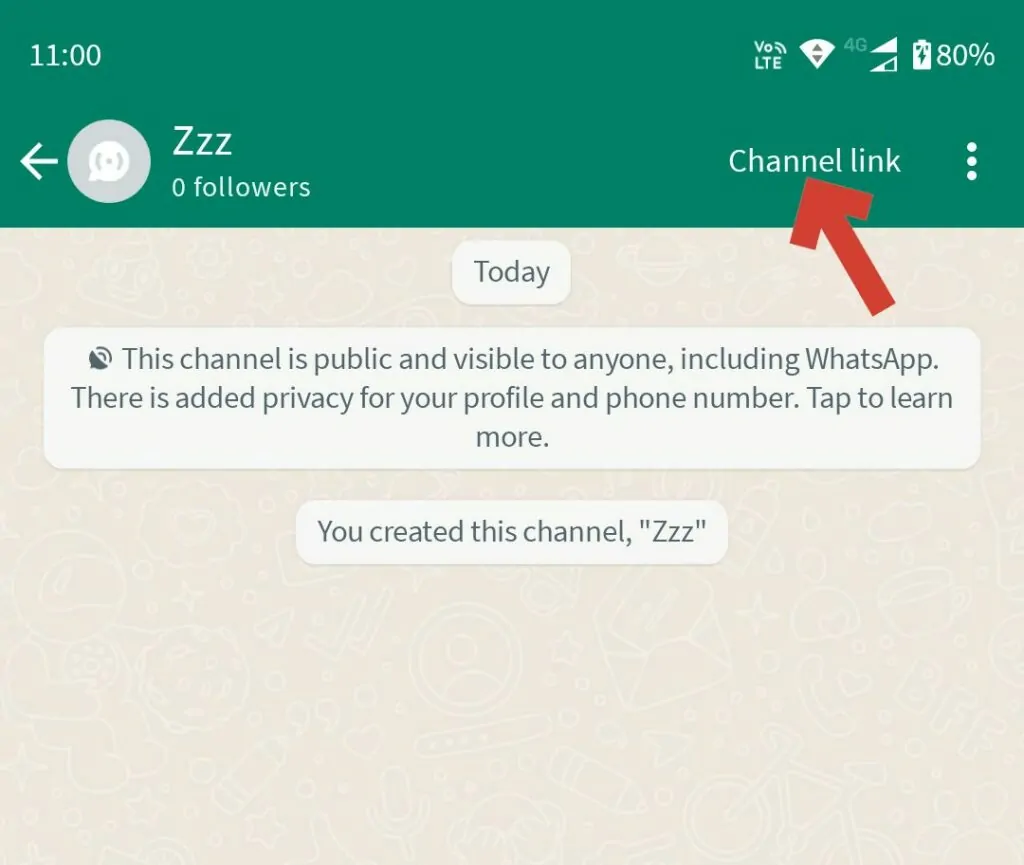 When you tap it, you will see four options: send the link via WhatsApp, share to my status, Copy the link, and Share the link; choose the one you need.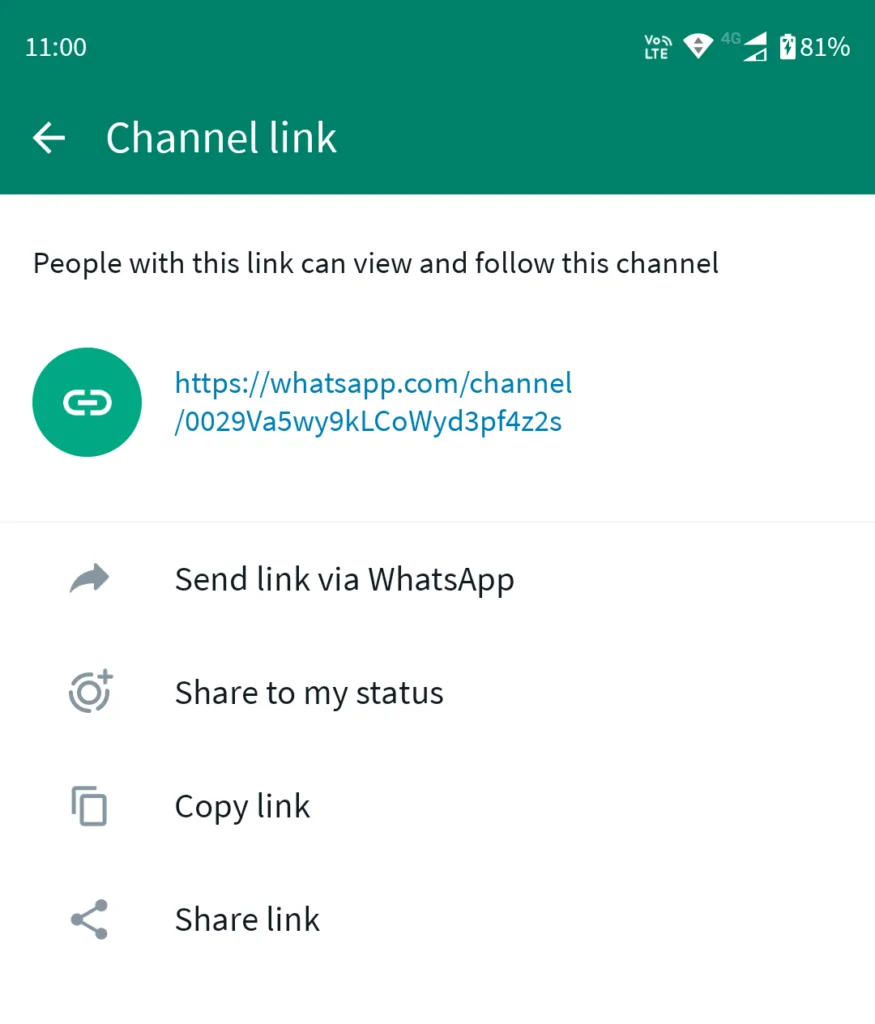 How to Send Messages or Updates on WhatsApp Channel
Remember, your updates on your WhatsApp channel are always public. If you share anything, it will be public. Whatever you post will be visible to all your followers and people who don't follow you(but they can see updates from the past 30 days only). You can share text, links, and media content like videos and images. Let's learn how you can share things on your WhatsApp channel.
To share written content, you must access the channel page and open your channel. Compose your post by adding emojis and other customizations, such as bold text. You can also add a link if required.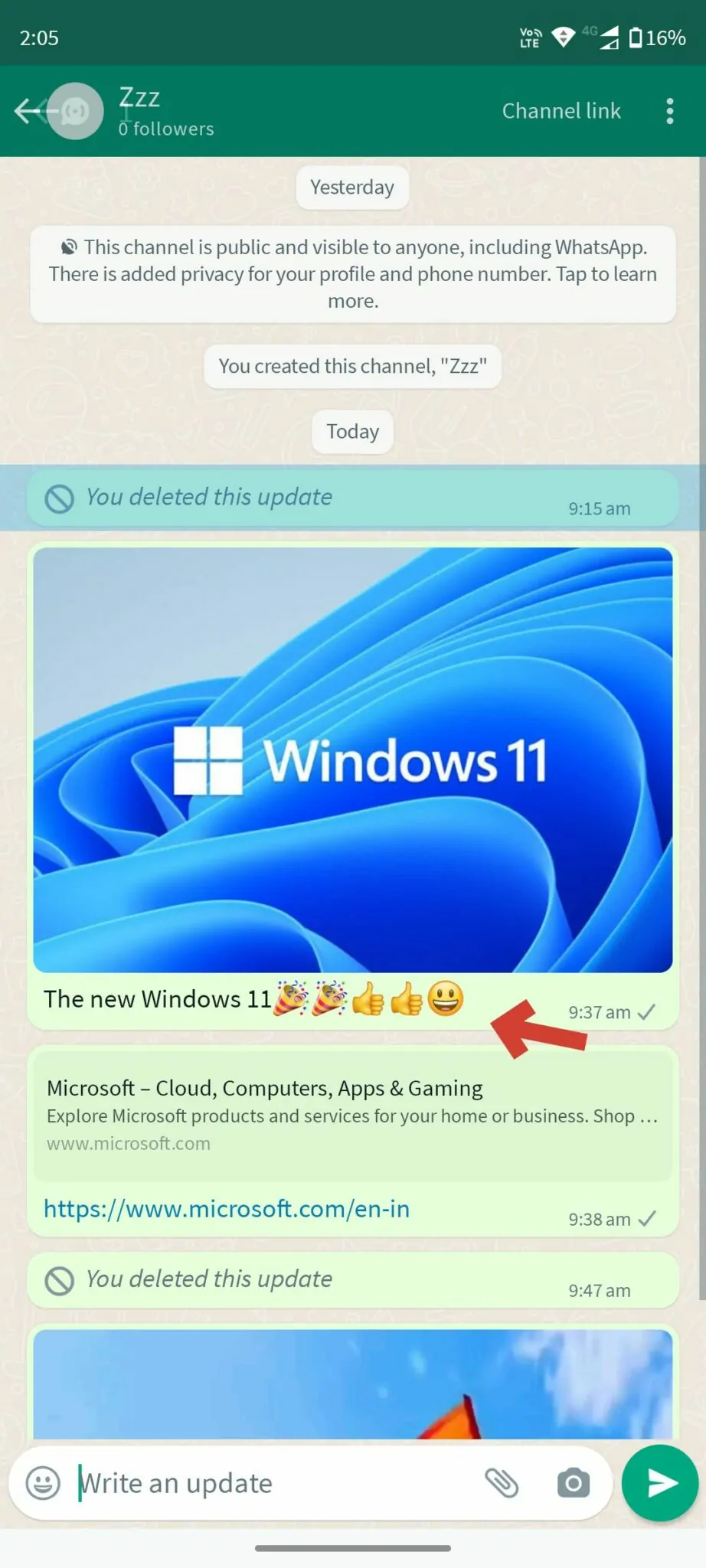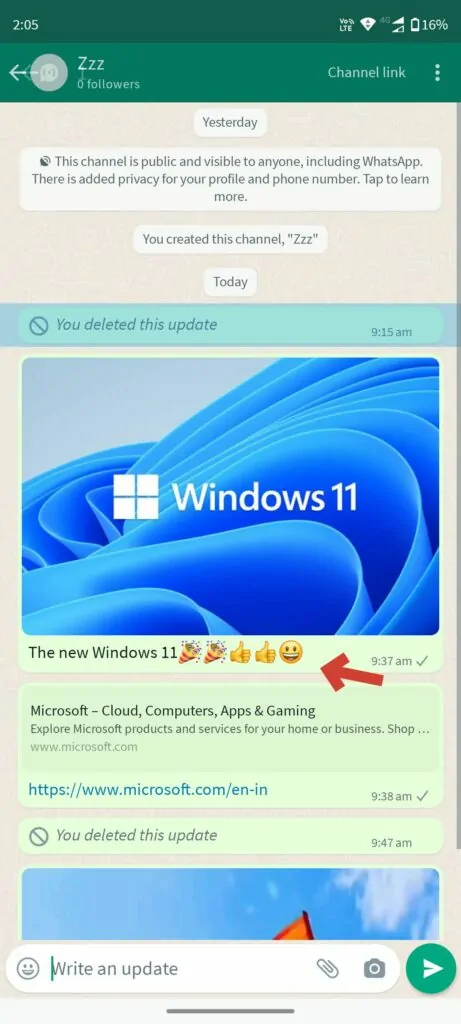 After composing the update, click on the arrow, and it will be shared.
To share videos and images, select the paper clip icon inside your channel, select where your file exists, then choose it and tap the arrow option.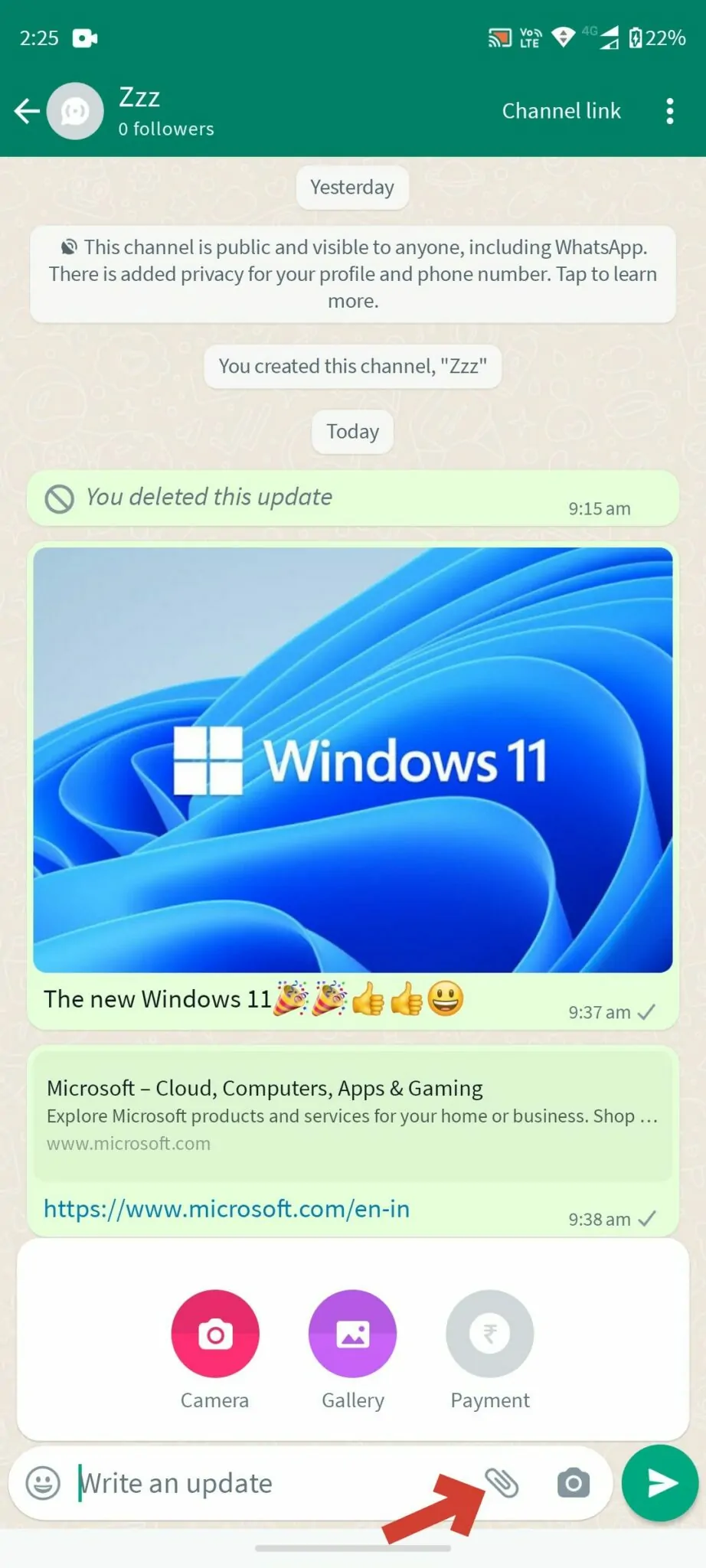 If you want to post a video by recording it with your phone camera, tap the camera icon on your channel, as mentioned in the image. It will automatically open your camera. just record the video and tap the arrow to share it on your channel.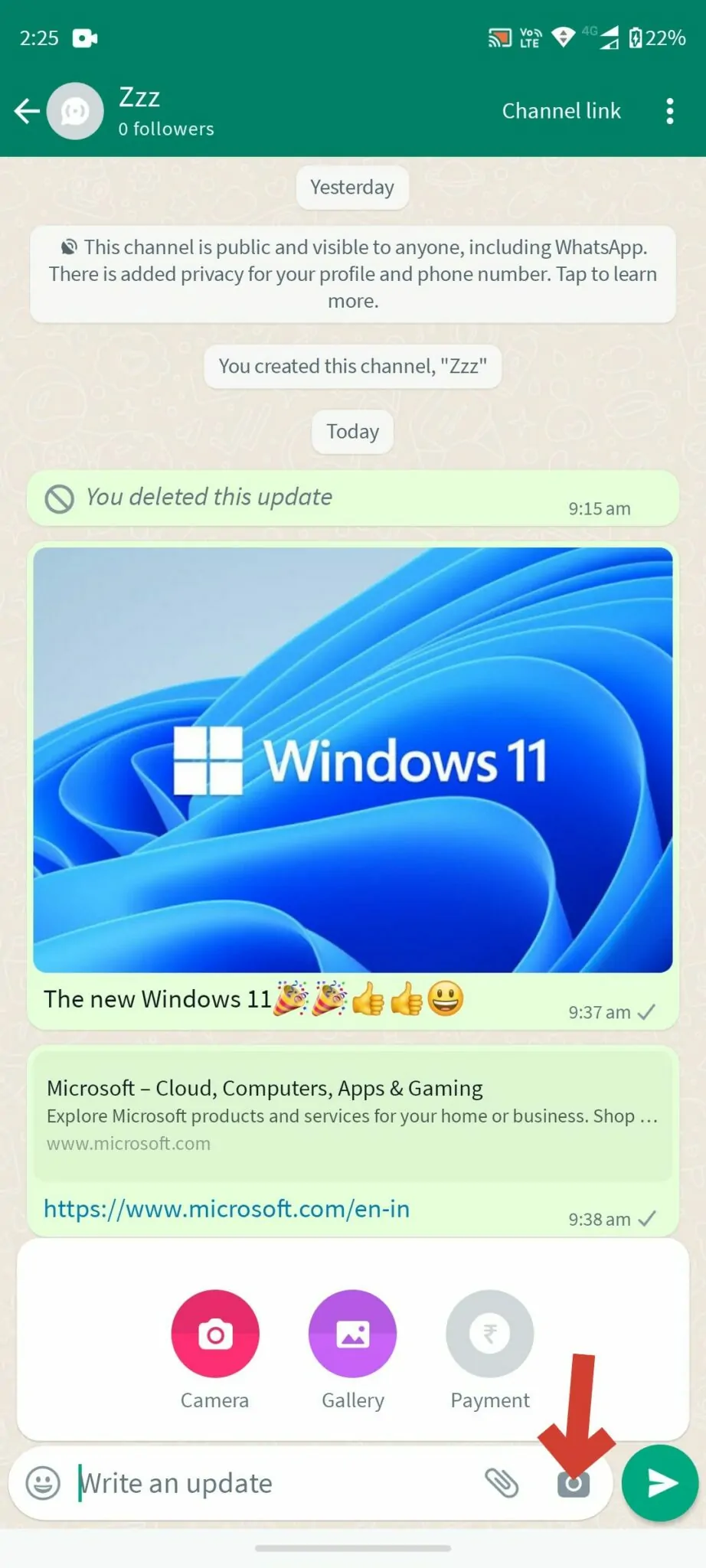 Read: The Version of WhatsApp Has Expired: Update WhatsApp
Features & Limitations of WhatsApp Channel
WhatsApp channels have unique features and some limitations; let's discuss this more.
When it comes to features, after creating a channel, you can share text, images, videos, links, and stickers with your followers, but followers can't directly replay your updates or send messages to channel admins. The best thing is they can express their thoughts by adding emoji reactions.
Followers can't see the profile name, phone number, or picture. Admin must be responsible for keeping the channel content safe. Relevant and age-appropriate as per the guidelines.
Admin can share links of the Channel on other websites and apps. The channel updates will always be visible on WhatsApp.
Followers can share channels they like with their WhatsApp contacts.
WhatsApp users can easily search for channels by browsing the directory.
The channel admin can see the number of channel followers and which followers are contacts by viewing the channel follower list.
Admin can see the view counts for channel updates and the type of emoji reactions.
WhatsApp channels can only have one admin, and the shared updates can't be edited.
What You Cannot Share on WhatsApp Channel
WhatsApp reserves the right to act against channels if there is any violation of guidelines. Below, we will provide information on what you can't share on WhatsApp channels.
Illegal Content Sharing or Illegal Activity of Any Kind: Under this rule, you can't share any sexual exploits or endanger children's content; it also includes content related to terrorism, criminal organization, and hate.
Content That Can Harm People: This undergoes content with credible threats to public or personal safety, violence, exploiting people, encouraging suicide and self-injury, promoting sexual violence, and much more.
Fraud Engagement: Content that misguides people and frauds with them scams exploit WhatsApp or its users.
Age-Appropriate for WhatsApp users: Channels with excessively violent graphics and sexually explicit content or pornography, commercial sexual services, or transactions in regulated or restricted goods will be considered illegal.
How is the Telegram Channel different from the WhatsApp Channel?
Telegram Channel is different from the WhatsApp channel in several ways, like
There can be more than one admin in the Telegram channel, but for WhatsApp, there is only one admin.
In the Telegram channel, the admin can send posts, control emojis, and link groups to the Channel, but in the case of WhatsApp, the admin can only send posts.
The Channel's visibility in Telegram is in all chat sections with other individual conversations and groups but in WhatsApp only on update tabs.
The number of views on the Telegram channel can be seen, but you can't see it on the WhatsApp channel.
The post-expiration is Telegram until the admin deletes them, but on WhatsApp within 30 days.
In Telegram, the admin's name can also be displayed along with the channel name, but in the case of WhatsApp, only the channel name is displayed.
Conclusion
The new WhatsApp channel feature is an excellent initiative for brands and celebrities and for users interested in knowing the latest updates on their favorite brands and celebrities. Undoubtedly, this will help many brands promote successful campaigns that help find their targeted customers and provide information regarding their upcoming updates.