Apple with iOS 4.3 introduced Home Sharing feature with ability of sharing music, movies, photos and any other media  from your computer to your iPad, iPhone and iPod. This straight away means anybody at your home with an iDevice now can watch the movie in your iTunes without syncing.  This feature was before available through the remote app of Apple.
Instructions to enable Home Sharing :
On your Desktop :
Launch iTunes
Go to Advance and select Turn on Home Sharing. Here you will have to enter your Apple email id and password.
Once set, confirm to enable and you are all set.
Make sure you have some music in your iTunes to test things out.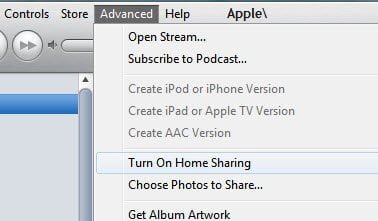 On your iDevice ( iPad, iPhone and iPod )
Open Settings app and go to iPod App settings.
You will find a new section called as Home Sharing. Enter the same credentials there.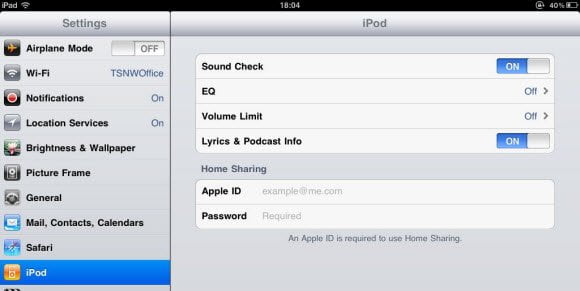 Launch the iPod app and you will see a new label Library will pop up with Home Sharing icon.
Click on it to select the iTunes Album on your computer.
You can configure multiple computers like this.
Once you select the album, iPad app will update and get the list of songs and all you need is to relax and play.