Microsoft Windows and Android are two different operating systems. For a long time, there weren't many ways to connect the devices operating on these two OSes wirelessly and share messages, calls, notifications, photos, and apps. But with Microsoft's phone link, this was made possible. Microsoft Phone Link is a utility preinstalled in a Windows PC that facilitates connectivity between Windows and Android devices. This article will explain how to setup Microsoft Phone Link in Windows.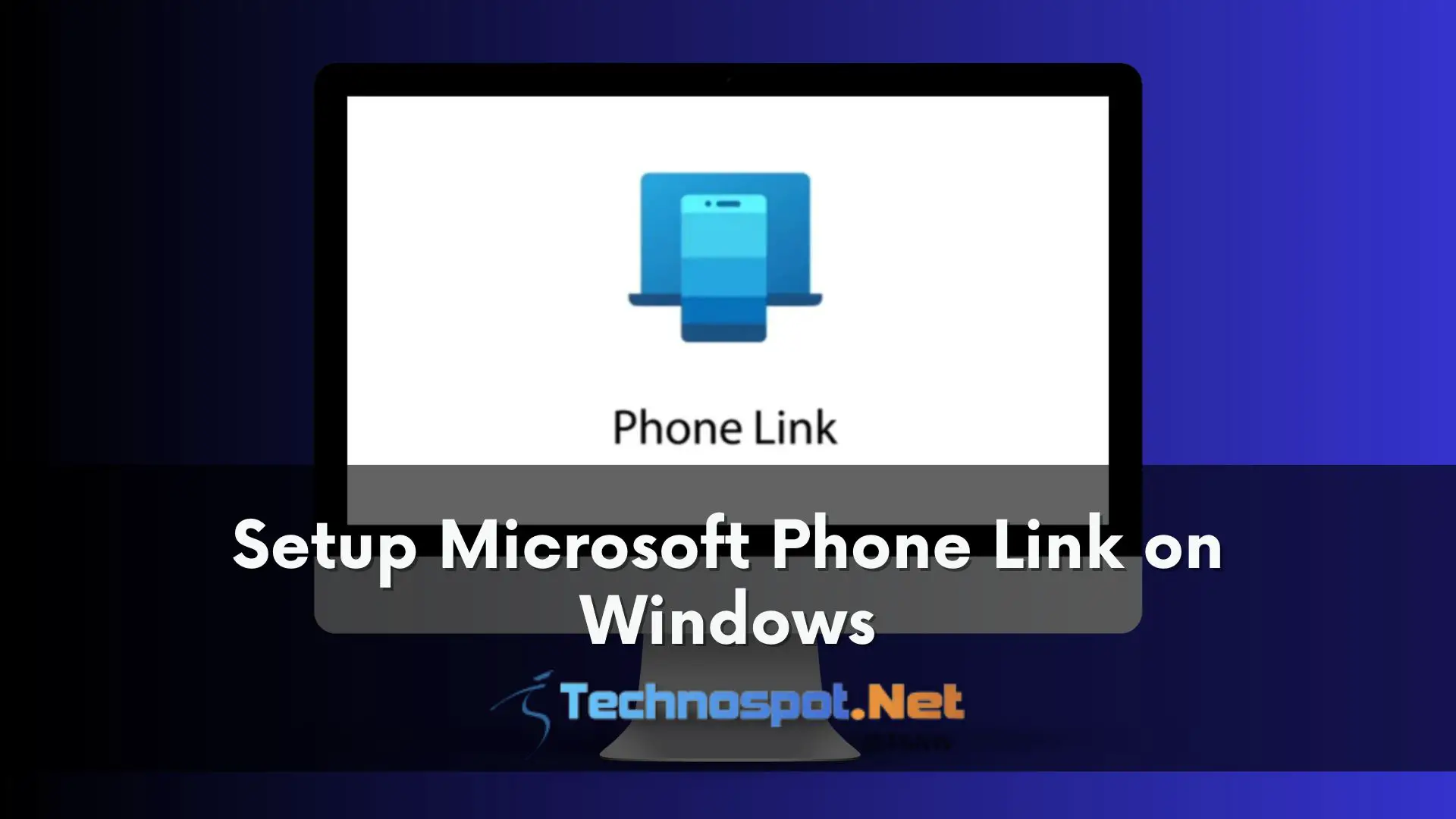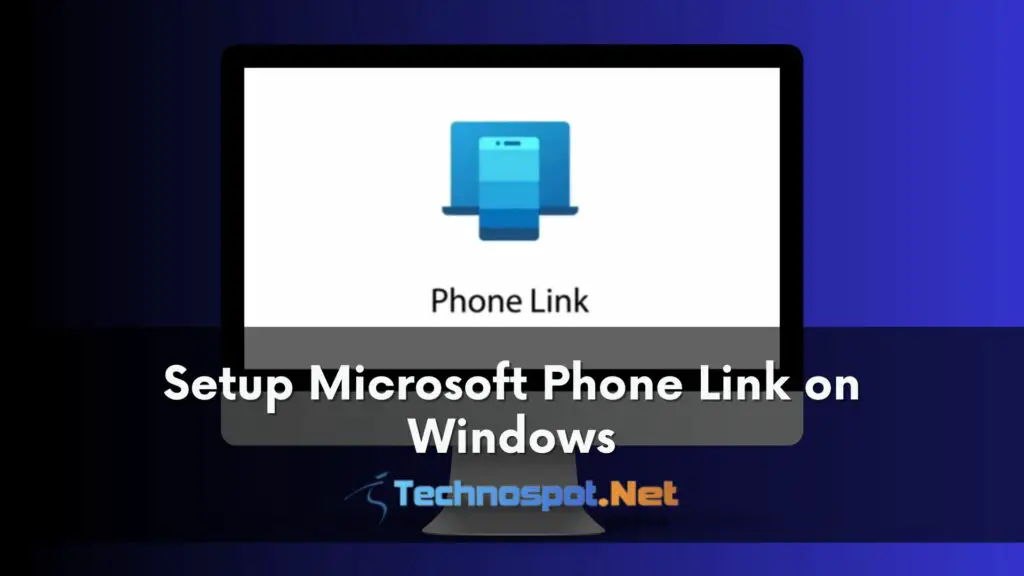 How to Setup Microsoft Phone Link on Windows 11/10
To set up the Microsoft phone link on Windows 11/10, the Windows PC and Android phone should be nearby, turned on, and connected to the same wifi network. Here are the steps to follow:
1] Install or Open the Phone Link App on Your PC
The phone link app is preinstalled on Windows PC. To check, search the Phone link in Windows Start and click the first result to open the application. If you don't have it, then follow these steps to install the phone link on your Windows PC :
Open the Microsoft Store by clicking on the taskbar or Start menu icon.
Search the Phone Link in the search box at the top right corner of the Microsoft Store.
Select the Phone Link app from the results and click Get or Install.
Wait for the app to download and install on your PC.
2] Install or Open the Link to Windows App on Your Android Phone
The Link to Windows app is preinstalled on some Samsung and HONOR phones. Check if you have the application preinstalled on your device. If not, follow these steps to install the Microsoft phone link on Android:
Open the Google Play store, and search for Link to Windows.
Once you see the application, click the Install button next to the application's name.
Wait for the application to download and install on your device.
3] Connect Your Phone and PC Using a QR Code or a Code
Once both apps are installed or opened on your devices, you must connect them using a QR code. To do this, follow these steps:
Sign in to the Microsoft phone link app on your PC using a Microsoft account.
Sign in to the Link to Windows app on your phone with the same Microsoft account you used on your PC.
Select Pair with QR code or Pair manually on your PC, depending on how you want to connect.
If you choose Pair with QR code on your PC screen, a popup window with a QR code will appear.
On your phone, tap on Link your phone and PC in the app and then tap Continue when asked if the QR code is ready. Allow the app to access your camera and scan the QR code displayed on your PC.
A code will appear on your PC screen if you choose Pair manually. On your phone, tap on Link your phone and PC in the app and then tap Continue when asked if the code is ready. Enter the code displayed on your PC and tap on Pair.
After connecting your devices, you may be asked for additional permissions on your phone. These permissions allow you to access content from your phone on your PC. Follow the prompts on your phone and then tap on Done.
Return to your PC and explore the Phone Link app.
Features of Microsoft Phone Link
Microsoft Phone Link offers several features that can enhance your experience of using your Android phone and Windows PC together. Some of the main benefits are:
Messages: You can view and reply to text messages from your phone on your PC. Additionally, you can add GIFS, Emojis and even attach images to these messages.
Calls: You can place calls from your phone using your PC. You can utilize the PCs, microphones, and speakers for the call. Additionally, you can also access the voicemail and call history.
Notifications: You can view and manage notifications for your phone using your Windows PC. You can also customize which apps can send notifications to your computer.
Apps: You can use your favorite mobile apps on your PC without installing them on your computer. You can pin them to the taskbar or Start menu for easy access.
Photos: You can view or edit photos from your phone on your Windows PC. You can even sync these photographs to Onedrive for easy backup and external sharing.
Conclusion:
In this article, we presented an in-detail guide on how to link Windows PC and Android smartphones using a Microsoft phone link. Using essential features of your phone without lifting it can save you quite some time, optimize your workflow, and aid your overall productivity. We hope you found the article to be helpful. Please make sure that you share it with everyone.
Can I Use My PC to Call a Phone?
Indeed, it's possible to utilize your computer to initiate a call to a telephone using various programs that employ Voice over Internet Protocol (VoIP). These services facilitate phone calls via your internet connection. Here are several examples:
Skype: With Skype, you can engage in complimentary video and voice calls from Skype to Skype. However, if the objective is to call a traditional telephone number (either landline or cellular), it necessitates the purchase of Skype credits or a membership.
Google Voice: This service provides complimentary calls to numbers in the U.S. and Canada and offers international calls at a cost. Bear in mind that Google Voice is limited to certain countries.
Zoom: Primarily known for its video conferencing capabilities, Zoom also incorporates a feature to dial phone numbers directly. This feature, known as Zoom Phone, comes at a cost and is designed for commercial use.
WhatsApp: Renowned as a messaging application, WhatsApp also includes voice and video call functionality.