By default files are only shared with users who are connected to the Windows Home Server or have an account in the server by using dashboard. And when a scenario comes where lets says few of your friends join you for couple of hours and you want to share few files available on server, it fails.  
Windows Home Server "Vail" now has the feature of Home Group which you must be aware of if you had used Windows 7. Since Windows Home Server can join any home group or any windows 7 machine can join Home Group created by WHS, it also extends the ability to share files and folders to Home Group users alone.
Login to your dashboard.
Go to Server Folders and Hard Drives > Server Folders
Right click on any of the folder and select properties > Sharing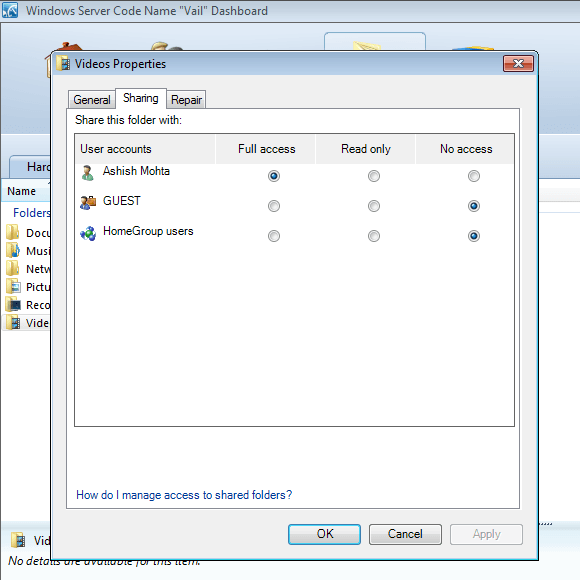 Here you will see Home Group users as one of the account types for which you can give access. The only drawback of this is that it applies for all the users. So try avoiding the complete access settings.