When you switch between computers at Office or Work or even between computers at the same location, syncing your data between computer and your iPad / iPhone or iPad is pretty crucial. For example I have already bought some music from iTunes and now I want to share it on different computer. By default you cannot explore iPod or iPad like we do in windows explorer and copy files. The whole architecture is under control of iTunes which controls the transfer.
Good news is that iTunes come with an option, Home Sharing, which lets you share your data on one iTunes with 5 more using the same account.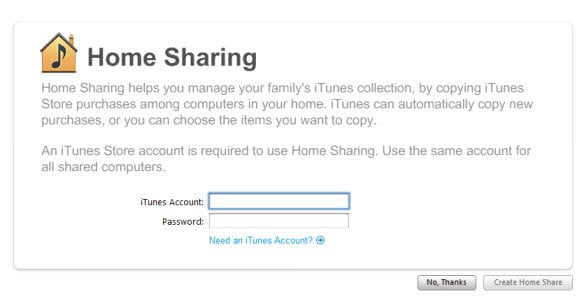 To enable home sharing follow the steps below :
First create an iTunes Account if you dont have one. Signin.
Look for Home Sharing icon on your iTunes.
Login in again. Here you will be promoted  to authorize the computer with your account. You can authorize maximum of 5 computers.
Done this now right-click on your device name in the left menu and click on Transfer Purchases.
Done that all the apps, music, books, tv shows which you bought from iTunes App store will be transferred to this one.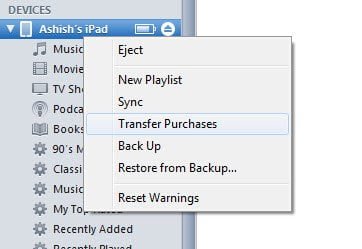 A word of caution here, do not click on sync if you have configured for auto sync as it will erase all the content of your  iPad and fill it with existing content on iTunes of that computer.
Also you should note that anything which is added to your iPod or iPad using import or add method will not get transferred. It will only transfer stuff which you have imported or purchased using iTunes. To transfer music and movies there is another procedure which you can read under the topic : How to transfer iTunes Library Music from one computer to another