There are many ways to shut down your PC or Computer other than the start menu. Often people deem that Windows is not user-friendly; maybe that's because they don't know a lot about how flexible Windows can be if you know the proper techniques. In this article, you will learn different methods to shutdown your PC or Computer.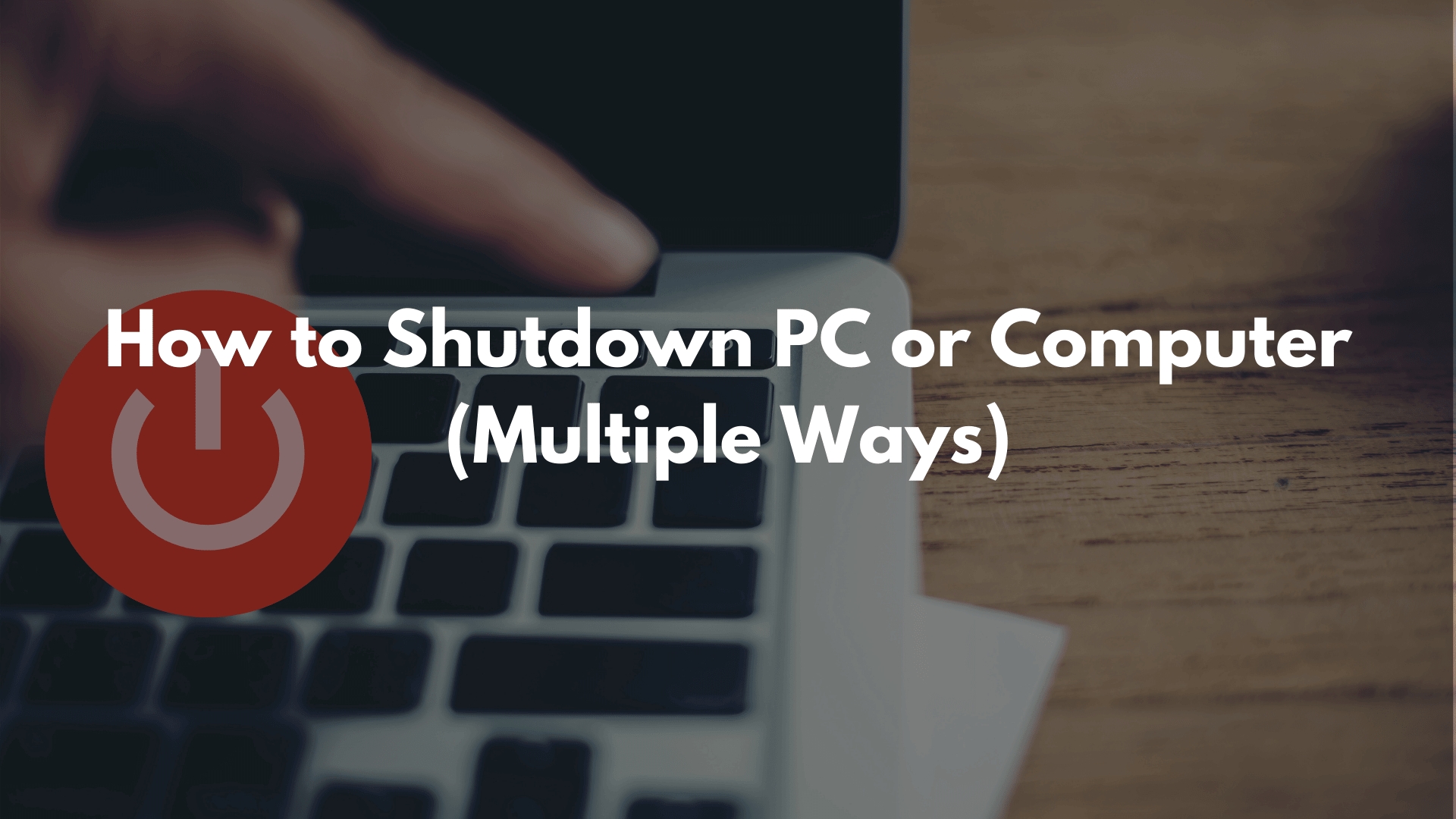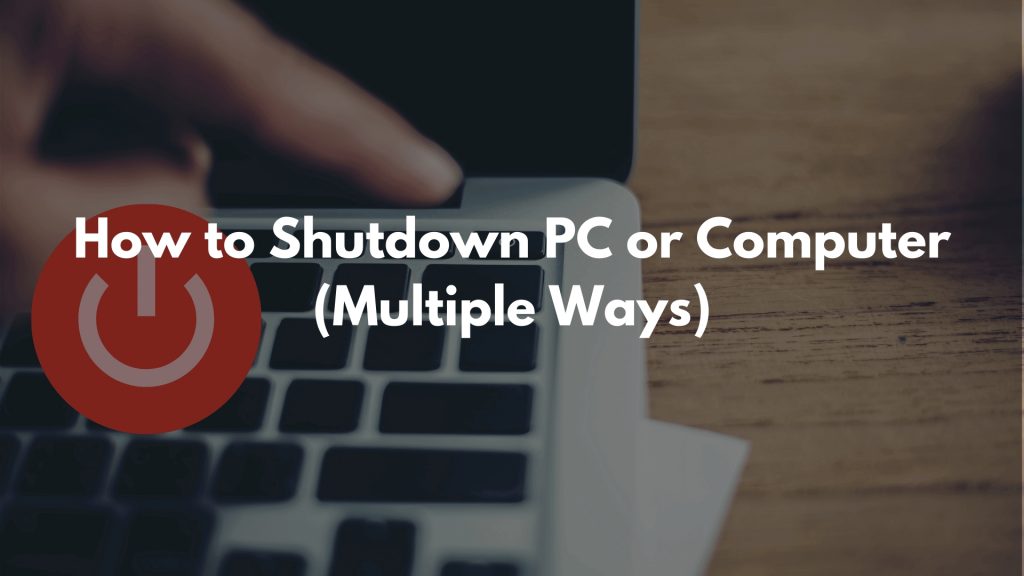 How to Shutdown PC or Computer (Multiple Ways)
You can use any of the methods to shutdown the PC.
Start Menu
ALT + F4 Shortcut
Win+ X Key
Windows Powershell
Lock Screen
The RUN dialog box
Force shutdown
Make sure to save all your before shutting down the computer else it will be lost.
1] Start Menu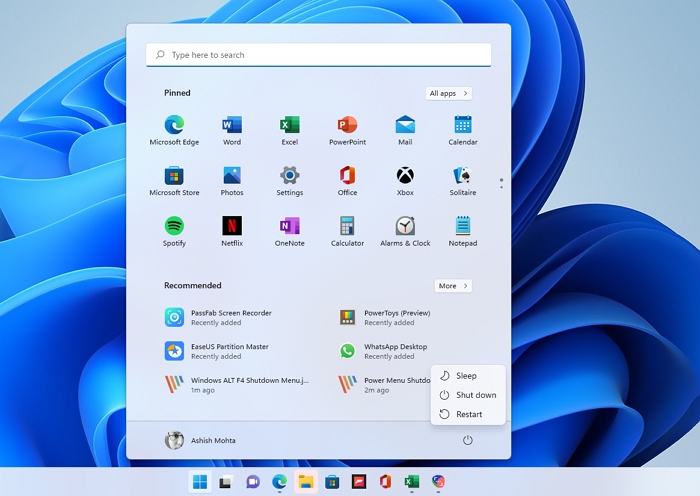 Press the Windows Key to open the Start Menu.
From the left corner, click on the Power Button
Select either Shutdown or Restart.
Your device will not shutdown or restart, depending on what you chose. Shutting down or restarting Windows using Start Menu is the most commonly used method.
If you need to make sure there is a safeguard if this was accidental, you can use the ShudtwonGuard
2] ALT + F4 Shortcut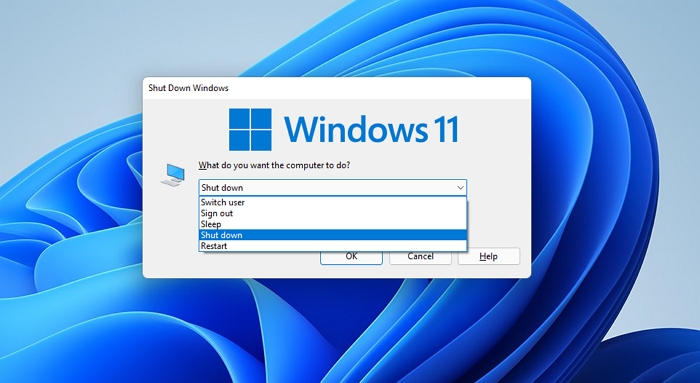 Press the Alt F4 Key combination.
You will see a Shut Down window with a dropdown in which you will find the option to shutdown selected by default.
Click on Ok to shutdown your PC.
Note: Pressing ALT + F4 will terminate all your running programs without saving any data, so be sure to close them all yourself and then use this method.
3] Win+ X Key or the Power Menu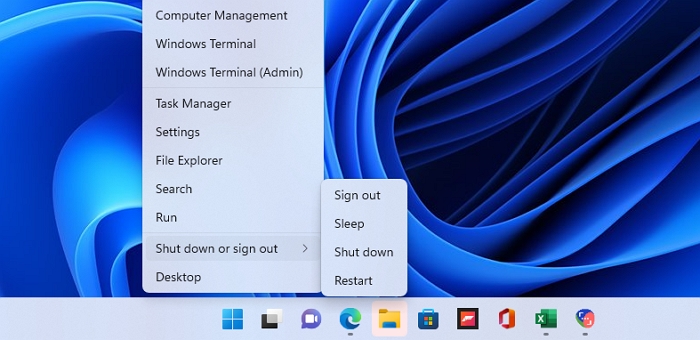 Press the Windows Key + X combination or right-click on the bottom left windows icon to open the Win + X menu.
From the left corner, hover your mouse on the 'Shutdown or sign out' option.
You can then click on shutdown from the list or can press a keyboard shortcut to do so.
Press S to sign out your PC, U to shut down your PC, and R to Restart your computer.
4] Windows PowerShell
Press Windows + X Key and click on Windows Powershell.
Type the command shutdown /s in the prompt and Enter.
It will then shutdown the computer.
Also, you can use a simple command to abort this shutdown instantly.
5] From the Lock Screen
If you want to shutdown your computer from the lock screen only, you can follow the method mentioned below:
Click on the Power option on the bottom right corner.
Click on the restart option.
Wait for the process to complete until you see the screen turned off.
6] Using the RUN dialog box
Press Win + R to open the RUN dialog box.
Type shutdown /s in the input box and hit enter.
Your PC will now shutdown.
7] Force Shutdown
Sometimes your system gets hung up or stops responding, and you can't do anything. In that situation, even the methods mentioned above don't work since you can't use your mouse or anything. If you encounter a problem like that, you can force a shutdown by pressing and holding down your power key for a few seconds.
Note: It is not recommended to do this unless you have no other options left.
If I Close the Lid of My Laptop, What Happens?
The setting of your laptop lid depends on how you have it configured. Sleep mode is enabled by default on your laptop lid. You can switch between three modes that will happen when you close your lid—Sleeping mode, Shutdown mode, and Do nothing. The settings are available in the Power Settings of a laptop.
Does Force Shutdown Damage the PC?
Force shutdown doesn't particularly damage your system's hardware, but it does affect the software part. If you keep doing it repeatedly, you will see errors in your Windows system, and sometimes you can also corrupt your OS, causing you to lose all your data.
How Do I Force My Laptop to Shut Down?
Your computer or laptop will forcefully shut off if you hold down the power button for 5 to 10 seconds. Your computer and laptop should not be turned off by force. This can corrupt data and operating systems.
What Are the Steps You Need to Take To Restart a Hanged Laptop?
When a laptop hangs, it can be restarted quickly. Press the Ctrl + Alt + Del buttons on your keyboard, and select the power button; after selecting the power button, select the restart option and click; now, your laptop has been restarted.
If you cannot access any user interface on the PC when you press the keys, then long-press the power button until everything is turned off. You can then press the power button to turn it on.
I hope the post was easy to follow, and you now know about multiple ways you can shutdown a PC or Computer.