It's an old trick, but those who have started using Windows recently, there is a quicker way to rename multiple files without using the software. Usually, when you try to rename by selecting all the files, windows will rename files by taking the first file you renamed and then add (X) to it where X will be a number. However, this makes the renaming process more tedious. Here is an easier way.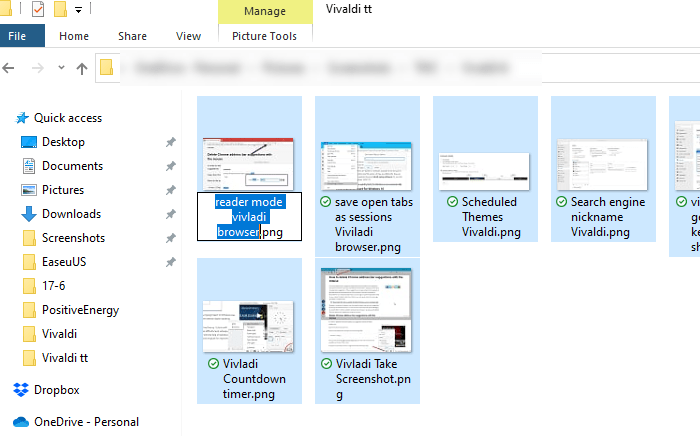 How to smartly rename files in Windows
Select all the files you would like to rename.
Press F2, and it will enable the edit mode for the file name.
Let's say you give the name as "My Room."
Next, instead of pressing the enter key, press tab.
It will set your focus to another file, and you can edit it right there.
Keep doing it unless you reach the end of the list.
In case you want to go back to the previous file, just press Shift-Tab, and you will move back the order. You can use to rename the first file again. It works in all versions of Windows.
If you want to rename files with a number at the end, and that in a sequence, then follow the steps
Select all the files you want to rename
Press the F2 key or right-click one of the selected files and choose Rename.
Type the filename you want to use and then press Enter. As soon as you do that, every file will have the name of the first file, followed a number.
That said, if you need more than the simple renaming of files, check out our list of software to rename files in batch. Most of the software on the list is free, and you will be able to rename files based on conditions, file type, file size, and more.