If you are an active member of multiple social media sites like digg, reddit, stumble and delicious and wan to submit news to all of them quick enough, Social Media for Firefox Extension. is exactly you are looking for. This news was on digg and made popular as it reveals the secret of becoming a top digger or top stumbler. Its not a case study but a Firefox tool which allows you to submit to 4 major social sites in just one click. This will not only save a lot of time but also give you credit for submitting power news and a chance to increase your karma. Assuming you have Firefox, if not find the link at the end of the post.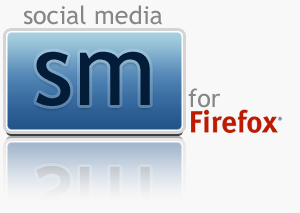 How you do it ?
After installing you will see the below image showing on your status bar.
Now here u will find two modes one is manual and other is auto.While browsing the sites like digg and others, switch to auto and they will show up the link near the stories to submit to social sites directly. Just click on the icon of the site shown in status bar and it will allow you to submit in your fav social media sites. How this will help you is, suppose if any powerful news is picking on digg and not yet on any other like delicious go and submit it and you will get benefit of submitting first.
Manual Mode is useful when you need to submit one particular news to any of these social sites. It works the same way. One click submit.
I am going to use this now forever as this will give me the easiest way to submit. This is going to be one of the tools for to increase my productivity with blogging.No typing nothing just one click. What do you think about this ? Would you like to use this extension ?