Windows supports multiple users so that one can use the account from anywhere. It can be in an Office or a Cafe or at Home where the Windows PC is common, and many use it. Due to this, people are often required to switch users in their Windows OS. In this article, you will learn different methods to switch between users in Windows quickly.

How to Switch Users in Windows 11/10 (Multiple Ways)
Here are several methods you can follow to change users in Windows
From the Sign-in screen
From the Start menu
Using Command Prompt or PowerShell
CTRL + ALT + DELETE method
ALT + F4 method
The method works on all versions of Windows and all types of accounts.
1] From the Sign-in screen
The first thing you'll see after starting a Windows 11/10 PC is the sign-in screen. If you are already logged in, you can lock Windows by pressing Windows + L.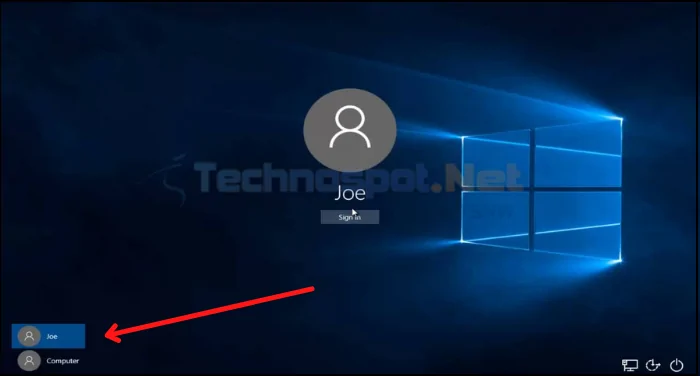 Once in the Sign-in screen, click on the screen to open up the sign-in option.
Windows displays the login screen for the most recent user.
Locate to the bottom left corner of the screen and select any user you want to sign in with.
Enter the login info for that user, and you are now logged in from that user.
2] From the Start Menu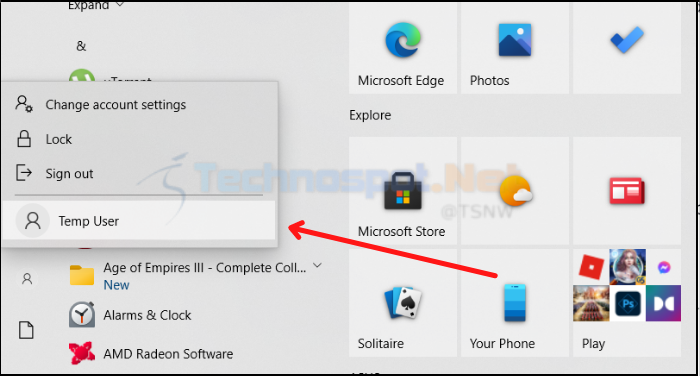 Click on the Windows icon to open the Start menu.
On the extreme left column, locate the top icon and click on the account option.
From here, select any account you wish to sign in from.
The Windows lock screen page will load with your preferred user, fill in the correct login information and log in.
3] Using Command Prompt or PowerShell
If you are more of a command prompt person, this method is for you; follow the steps mentioned below:
Press Windows Key + X and click on PowerShell (Admin)
Enter the following command:

runas /user:<computer name>\<username> explorer.exe

It will ask you for the password in the command prompt itself, type your password, and hit enter to switch users.
In place of <computer name>\<username>, you can either enter the username of the user you want to log in to or the computer name of that user.
4] Using CTRL + ALT + DELETE method
This method will only work if you are already logged in from a user in Windows.
Press CTRL + ALT + DELETE
This will open a window with several options, one of which will be the switch users one.
Click on Switch users and select the user you want to log in with.
5]  ALT + F4 method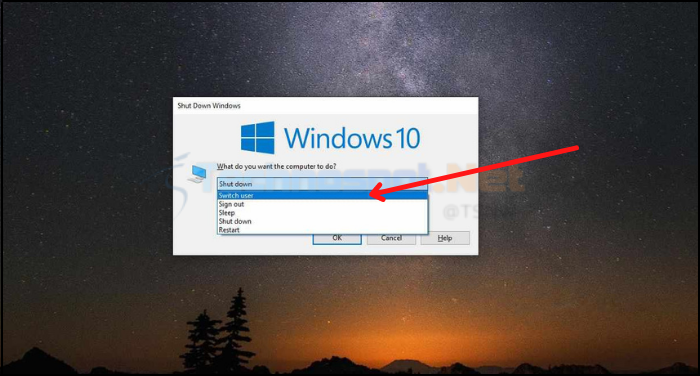 To follow this method, close all your apps as if you don't do it now; later, they all will be forced to close, and you will lose all unsaved data. Once all the apps are closed, follow the steps given below:
Press ALT + F4 together
A shutdown window will appear.
From the dropdown list, select Switch User and click OK.
You will be logged out to the login screen, and you can select any user you want to login in with.
What Happens to All Running Processes When Switching Users in Windows?
The second user will reuse system processes.
User processes from the first user will remain in memory. New methods, even for the same applications, will be duplicated. For example, if the second user also opens Chrome, it is already opened by the first user. Each will have its process running.
Can Multiple Users Login Simultaneously to Windows?
One person may use an operating system at a time on a PC. Although multiple users may have accounts, only one can be active at once.
Server versions allow multiple users to log in from remote text or graphical terminals and use the server's facilities.
Any Way to Create a One-Click User Switching Shortcut?
No such shortcut apps are available in Windows to switch users, but you can use the Windows Key + L combination to take you to the login screen to change users directly.
Do Different Windows Profiles Run at the Same Time?
Task Manager shows you other users and their resources, and you can see how much they use by going to the Users tab. You can leave something running even when switching users. Consider having a Professional or Enterprise edition of Windows (or at least until they stopped simultaneous logins). Therefore, you could use the computing device as both your "console" and remote desktop simultaneously.