If you have always wondered how to sync a Gmail Calendar with Android and iOS, this post offers a step-by-step guide to achieving it. While there are other calendars, once you learn this one, others would be more or less the same.
Why should you Sync Calendar with your Smartphone?
Scheduling your days and managing your time is extremely important to maintain a proper workflow when you're working. Owing to that importance, people have highly relied on printed calendars and planners to manage all their tasks and jobs.
Traditionally, a physical planner is a go-to option. However, times have changed drastically, and there's a shift towards a virtual and digital environment. With that, even our calendars and planners have not stayed that very traditional.
Today, it has become easier than ever to plan days and schedules with digital calendars. You no longer need to keep checking your diaries and planners for knowing your tasks and jobs or even worry about deadlines. With digital calendars, you've got everything better managed with the functionalities to set alerts and reminders. You can easily plan your meetings, work for the day or entire week, and leave it to the calendars to help you not miss out on even a single thing.
Too Many Calendar Apps
However, we've heard this famous quote, "to each its own." Well, this is pretty much true with digital calendars too. Every platform will come with its digital Calendar, be it Gmail, Outlook, or even your own Android and iOS devices. Now, toggling between all these different calendars will be a challenge. Moreover, if you manage your work with so many different calendars, you can be assured that your workflows will be messier than ever. That's not a purpose digital calendars are meant to serve!
So, what's your way out? How can you overcome this need to toggle between multiple calendars? Well, that's very easy. You need to sync all your calendars together!
Now, the question is how? How would you sync your calendars for better management of your workflows? Well, find all your answers here!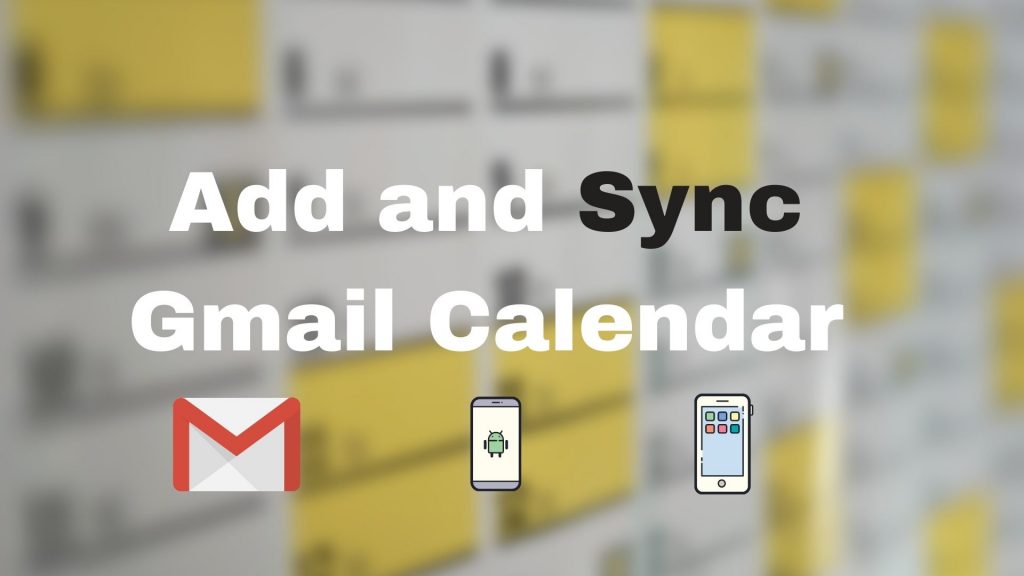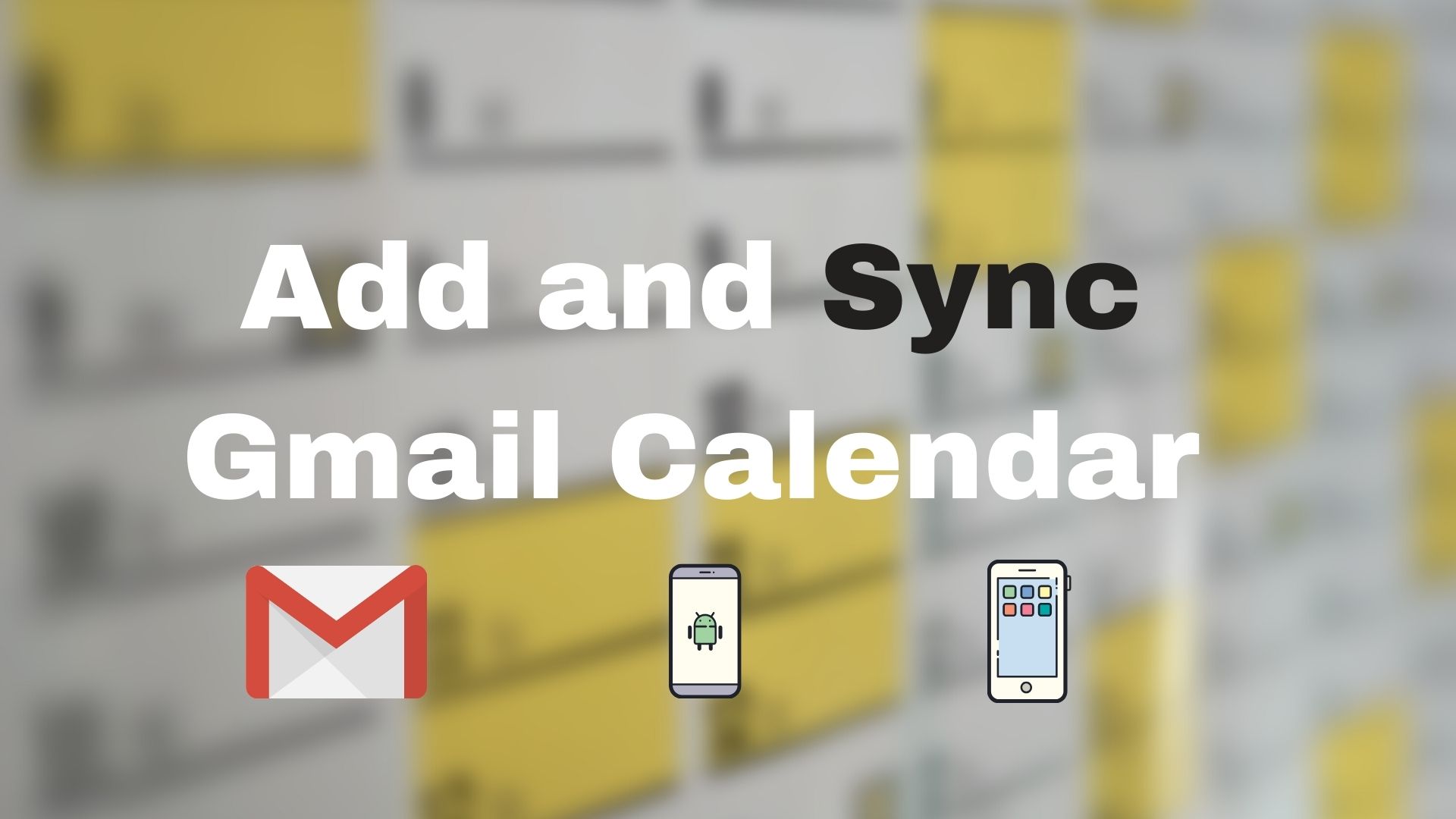 How to Sync Gmail Calendar with Android and iOS?
So, let's get to the process of syncing the calendars without any further ado.
How to Sync Gmail Calendar with iOS?
When you sync your Gmail Calendar with your iOS Calendar, you can easily track your schedules with timely alerts and reminders. All you need to do is have the Google Calendar app and iOS Calendar app on your Apple device, and then you can move on to the steps for synchronization.
Here are the steps you need to follow:
Open your device settings and go to the Passwords and Accounts tab.
Scroll to the bottom and click on Add Account.
You'll see a list of different platforms where you might have your accounts. Select Google from this list.
You'll be redirected to your Gmail account login page. Log in to your account.
Once you've logged in, you'll see a list of everything that you can sync with your account. In this list, hover to the Calendar option, and turn the button on. As you'll click on the button adjacent to the option, it will turn green.
Save the setting and wait for the calendars to get synced.
And you're all done! You can open your iOS calendar app and see all the Calendars in there. You can even select particular calendars that you want to see on your device. Moreover, you can customize the Gmail calendars for colors, themes, names, etc., once they're synced with your iOS device.
How to Sync Gmail Calendar with Android?
Just like iOS, syncing your Gmail Calendar with Android is also a matter of minutes. You need to have the Google Calendar App on your Android device, and then you can follow the steps for processing the sync.
Below are the steps that you need to follow for the synchronization.
Access your Accounts on your device from the Settings.
Scroll to the bottom and tap on the Add Account option.
Select Google Account from the list of possible account options shown on your screen.
Next, you'll need to log in to your Gmail account if it's not already logged in. If you need to sync the Gmail calendar of an account already existing on your device, you can click the option of Sign in to an Existing Account. You'll be automatically logged in.
Once you've signed in, you'll see a list of all the applications and tools on your device that you could sync with your Gmail Account. From this list, select Sync Calendar and wait for the synchronization to process and get completed.
After that, you can easily manage all your calendars on Gmail directly from your Android device. If you still need to ensure that the Calendar is synced, you can check that by looking at the tick beside the Sync Calendar option in your accounts list.
Once the calendars are in sync, you will get all the access on your mobile device. Now it will be easier to get on with your schedules and manage work. Gmail calendars are the most manageable ones and most accessible to sync too.
I hope this article has helped you, and you've synced your calendars well!