Creating a video of all snaps you have taken of your kid and running a background music behind brings out a different kid of feeling when you watch with family. But sometimes the video created have either music running even if the sideshow is over or music stops before it which turns out very embarrassing.
If you are using Windows Live Movie Maker for creating videos at home, Fit to Music is an excellent feature to fix this problem. This feature keeps the slideshow and music in sync by increasing the show duration for each photograph or by mixing the music duration if you have used more than one audio file .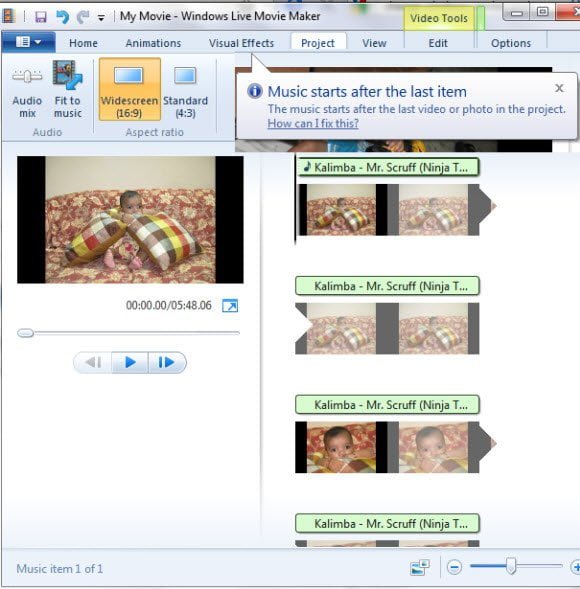 Open Windows Live Movie Maker.
Add some photo and then an audio.
Switch to Project Tab and click on Fit to Music button to sync.
Video Tutorial ( Direct Link )