As stated earlier as well, I recently got a Motorola Milestone, an Android based smartphone from Motorola. I wasn't aware of the fact that there is no direct app to get the screenshots on this device, rather I should say on any Android based phone.
After checking out few forums and help from Kuntal who himself is an Android Fan, I was able to create a setup which allows me to record videos and also take screen shots of the Android Phone. There is also an App which I have discussed at the end
Download and install Java SE Development Kit (JDK)
Download Android SDK for Windows Platform
Extract Android SDK, run the SDKManager.exe, it will open a window titled as 'Choose Packages to Install', Cancel it, and click on the 'Available Packages' from left panel on the window titled as 'Android SDK and AVD Manager', there select the 'USB Driver package' and install it.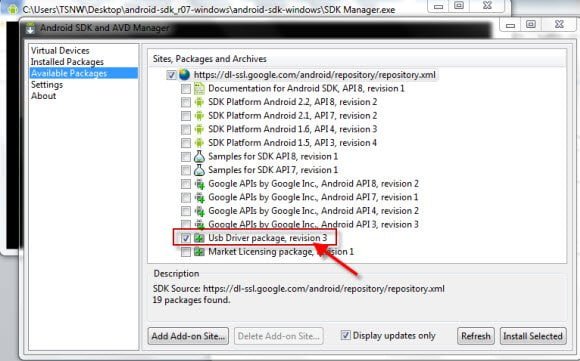 Done with this, now connect your Android phone via USB to your Windows PC.
Turn on the USB debugging option on your phone, i.e. go to 'Setting -> Applications -> Development', there you will get the USB Debugging option, turn it on.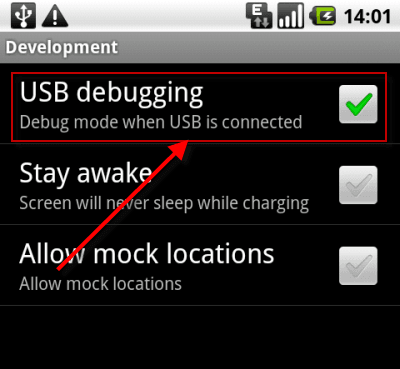 Go to the folder where you extracted the Android SDK, there run the ddms.bat, this can be found in the 'Tools' folder.
Running ddms will launch the 'Dalvik Debug Monitor'; make sure your device is being displayed there under the list, select your device by clicking on it.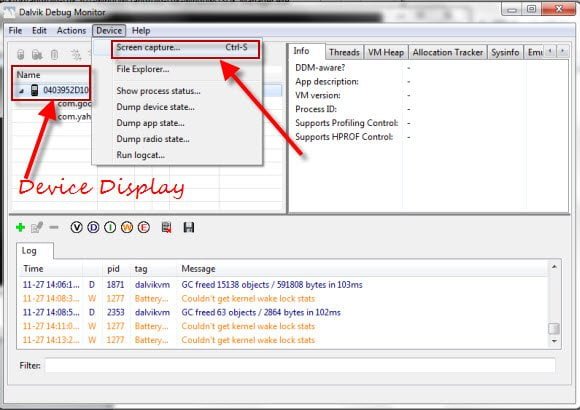 Now click on the 'Device' tab, to get the 'Screen Capture' option.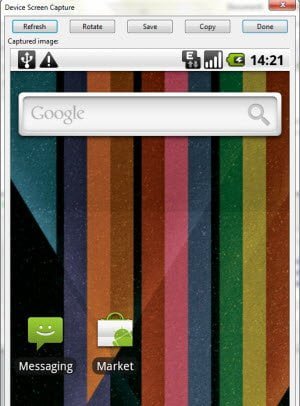 Here you get all the options, like Save, Copy, Rotate, etc.
However, doing all the above said steps didn't help me out, but looks like it works for most of the Android based Phones, I had to download and install the Droid driver as well, if you have a Droid device, consider doing this in first step.
Now, the described steps will allow you to take the Screenshot of your Android Phone using the Dalvik Debug Monitor, by running the ddms.bat file.
Application to take screenshot / record video of Android Phone
There is another application which seems to be a better option, named as Android Screenshots and Screen Capture, you can download it from here.
Once you are done with all the steps above, run the downloaded AndroidScreenCapureSetup.v1.1.exe. Later launch the Android Screenshots and Screen Capture. Under the file tab, select 'Set Android SDK Folder' and give the path of the folder where you have extracted the Android SDK.
Advantage of this application is –
Apart from other functionalities provided by the Dalvik Debug Monitor, it allows you a full screen view.
It dynamically changes the view, by showing you current screen, which means you can use it for Screen Casting as well, have a look.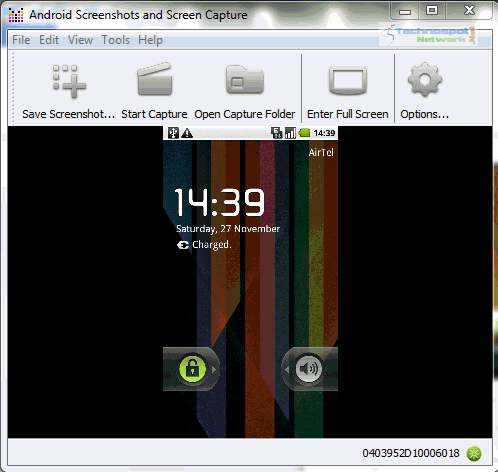 So, go ahead and start taking the Screenshots from your Android Phone, also if you want you can create some screen castings as well.