Testing a website in different screen sizes is essential because it helps ensure that it is responsive and looks good on various devices. Today's generation accesses the internet using many devices, including smartphones, tablets, laptops, and desktop PCs. Each of these devices has a different screen size, and a website needs to be able to adapt to these different screen sizes to provide a good user experience. This post will share some of the best services and extensions to test websites in different screen sizes.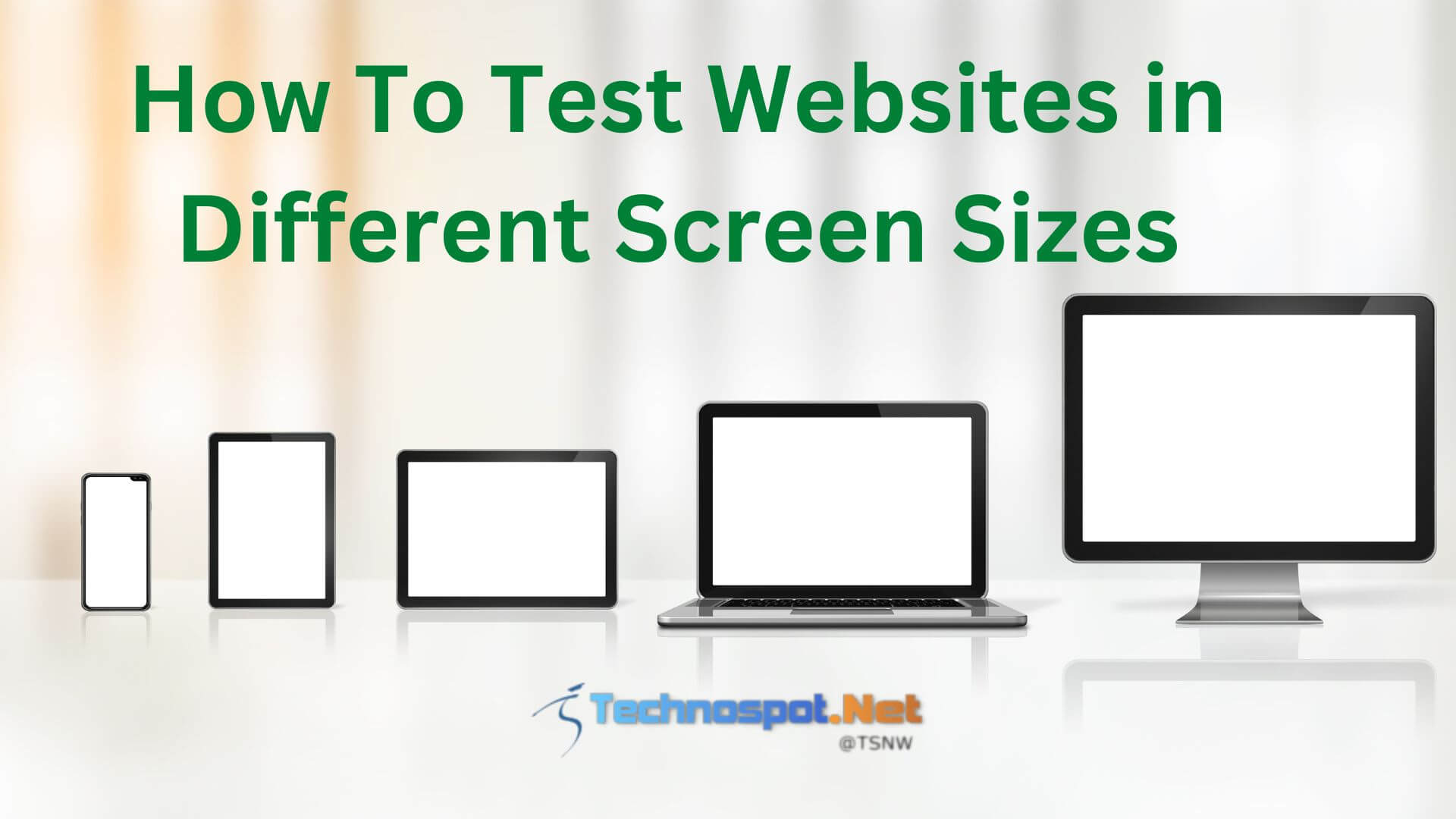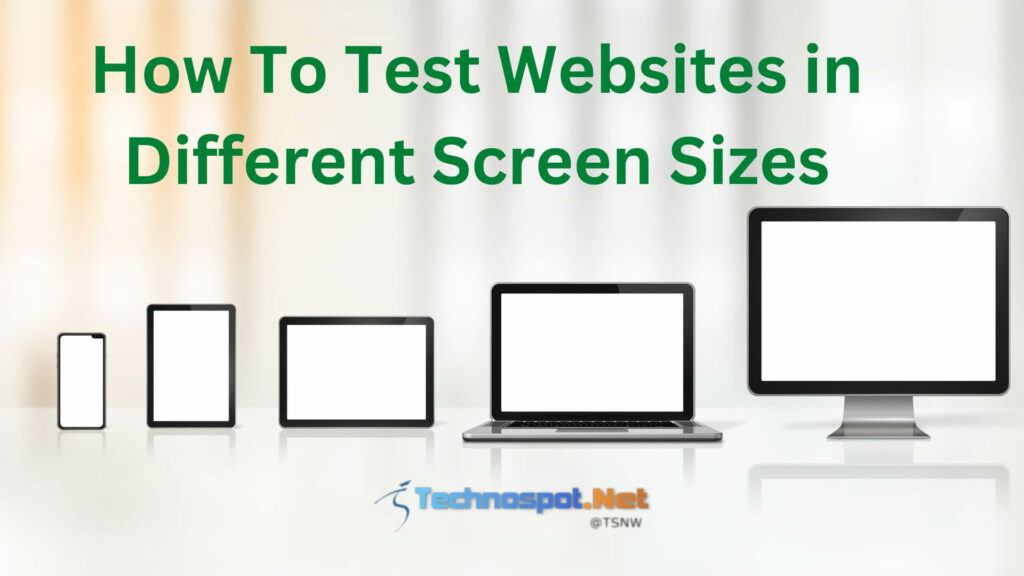 How To Test Websites in Different Screen Sizes
There are numerous extensions one can use to test websites. However, you must opt for the right one based on your needs. Here is the list of the top extensions/services for website testing.
Lambdatest
Screenfly
BrowserStack
Am I Responsive
Sizzy
Take a look –
1] Lambdatest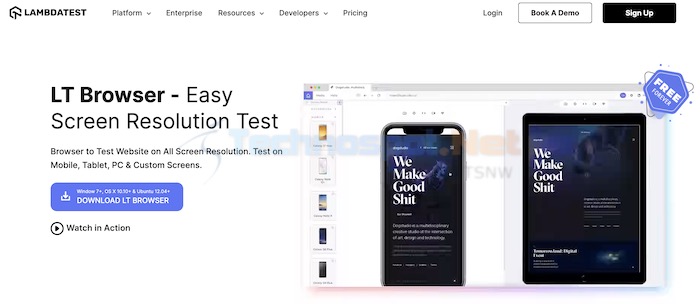 Lambdatest offers LT Browser for efficient and reliable screen resolution testing. You can use this tool to test on different devices such as PC, tablets, mobile, and more. Apart from that, you can also add custom screens. Use the sync roll feature to improve productivity immensely. You can now test the website in multiple screen sizes at once.
LT Browser enables users to perform excellent website auditing. Besides, it is also possible to share reliable bug reports with others. You can use the network throttling feature to test the website's responsiveness on multiple network profiles. It also enables video recording and full-page screenshots seamlessly.
Features
Easy integration with circle CI
Environment stability
Slack app with testing cards
Pros
Robust automation grid
Numerous integrations
Cons
Lack of dashboard analytics
2] Screenfly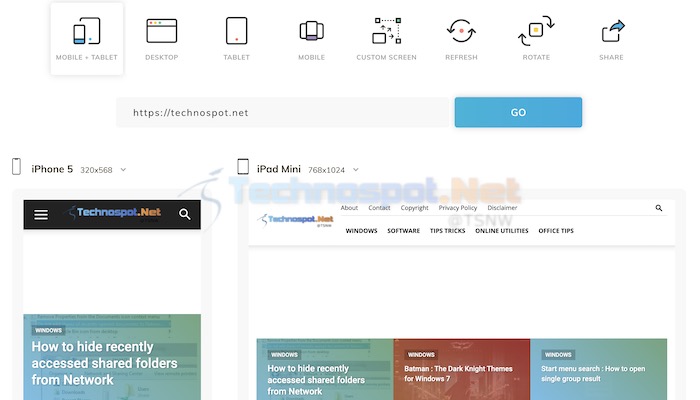 Do you want to see how your website looks on different-sized screens? In that case, you can opt for Screenfly. With this tool, you can test a site's interface and visual elements. That way, you will know how the website performs with different resolutions and devices.
Screenfly is a well-known free web application with a user-friendly interface. You need to enter the URL of the site you want to test. After that, you must select the device type from the menu and wait for the results. The tool offers devices such as computers, tablets, televisions, and mobile devices and their resolutions.
Features
Enable rotate display and scrolling
Availability of different resolutions for various devices
User-friendly interface
Pros
Registration not required
Easy to use
Cons
3] BrowserStack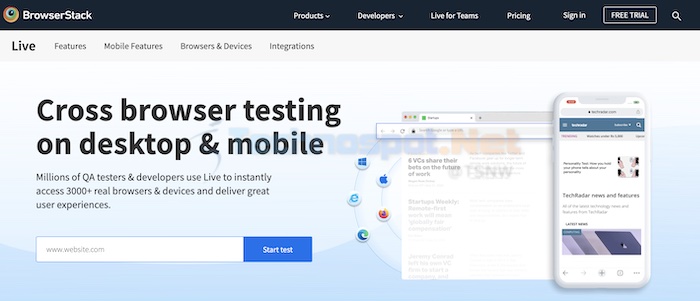 If you are looking for a reliable website testing platform, you can choose BrowserStack. Here, you can seamlessly test various web and mobile apps in different browsers and mobile devices. There is no need for virtual machines or evaluators.
The cloud-based testing platform offers cross-browser compatibility. Using this tool, you can check if the app works as you want in various web browsers. You can either opt for the automation mode or go the manual route for testing.
BrowserStack eliminates the complexity of constantly switching between browsers and operating systems. One of the most impressive features is its flexibility. You can use it from anywhere and take advantage of the scalability feature.
Features
Covers testing for Android devices
Test across various iOS versions
Supports automation and manual testing
Pros
Cross-browser testing
Doesn't need to use virtual machines
Cons
4] Am I Responsive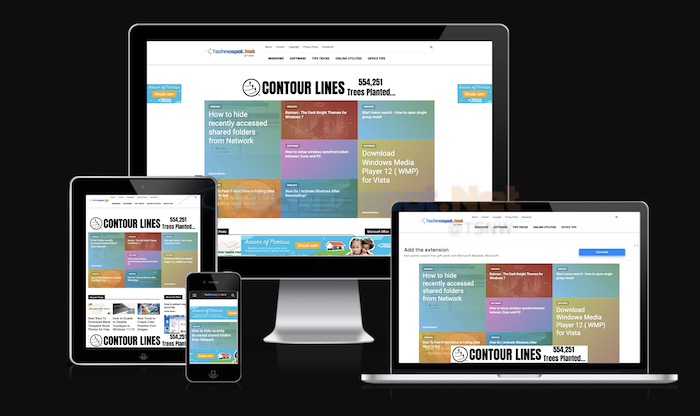 One of the most well-known web testing tools is Am I Responsive. Using this tool is easy and hassle-free. All you have to do is to enter the URL of the website you want to test in the input field. Press the GO button and wait for the results.
You can take advantage of the screenshot-taking feature and assess the responsive design factor. The tool works quickly and offers results without any lag. It is vital to understand that the tool is more suited for quick screenshots so that you can deliver presentations about the visual aspects of meetings.
It offers resolutions for four types of Apple devices. These include laptops (1280 x 802 Pixel), mobiles (320 x 480 Pixel), desktops (1600 x 992 Pixel), and tablets (768 x 1024 Pixel).
Features
Comparison of different sizes directly
Allows users to take screenshots
Test websites on local hosts
Pros
Offers quick results
Easy to use
Cons
5] Sizzy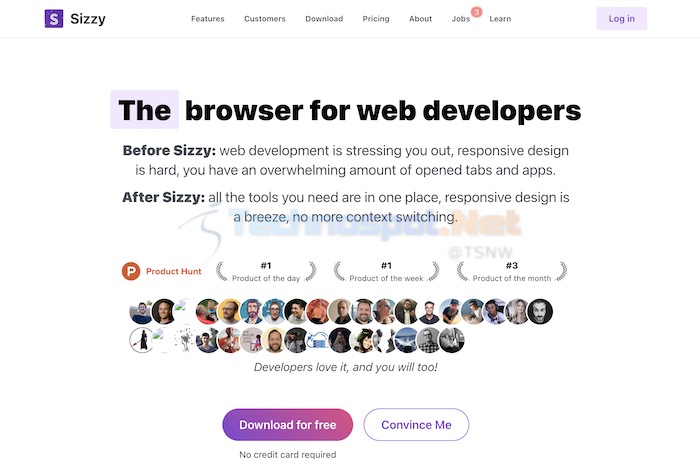 The last one on the list of the best tools for website testing is Sizzy. It boasts of being the preferred browser for web developers. It comes with a wide range of features, explaining its popularity. For instance, it allows A/B testing.
You can also use Sizzy to test, monitor, and troubleshoot different APIs via the API Inspector Panel. This feature allows you to test form requests, GraphQL, and REST. Another impressive feature is device simulation. It enables device frame simulation and UI for OS and browser.
With Sizzy, customization is easy. Moreover, you can take screenshots of multiple devices at the same time. You can also disable the network per your preference for each device or device.
Features
Customizable layouts
Recording and screenshot-taking abilities
Universal inspection element to inspect multiple devices simultaneously
Pros
Saves website testing time
Easy investigation of CSS bugs
Cons
Conclusion
You can use these different services/extensions to test the website in different resolutions. You will encounter multiple challenges while testing the site as a software tester. The trick is to choose the testing extension that speeds up the process without affecting the efficiency. You don't want to have inaccurate reports to make up the speed.
What are you waiting for? Try out these website testing extensions today!