Gmail recently added  a feature which lets you import all your mails from any mail account which supports POP3. Yahoo Mail does support POP3 for its Plus users and now its easy to get all this in gmail account.
This is useful if you are no longer using those accounts and are just there because you have some mails which you always want.
To import Yahoo mails into Gmail
Go to Settings > Accounts
Look for

Get mail from other accounts:

(Download mail using POP3)
Once you click on it, Gmail will ask you for the email id and then it will pick up the supported pop3 address and url automatically. Here is a sample with Yahoo Mail Import :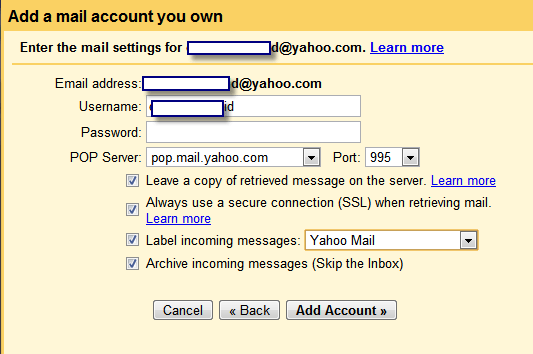 This is similar to any POP3 if you had used in Outlook. You can configure to delete the messages on Yahoo inbox, what will be the level, do you want it in inbox etc. I wish one day Yahoo opens up pop3 for all Users and everybody can do it.