Are you trying to connect any of your external devices to your laptop with the help of Bluetooth? In this guide, I will tell you how to turn on Bluetooth in Windows. This applies to both Windows 11 and Windows 10.
Bluetooth allows you to transmit and receive files wirelessly between two devices. Microsoft Windows computers have Bluetooth connectivity, which enables you to connect nearly any device to the computer, including smartphones, speakers, headphones, printers, earbuds, and more. However, you should always turn it off when not in use. Leaving Bluetooth on when you're not using it poses some security risks and drains the battery on your PC.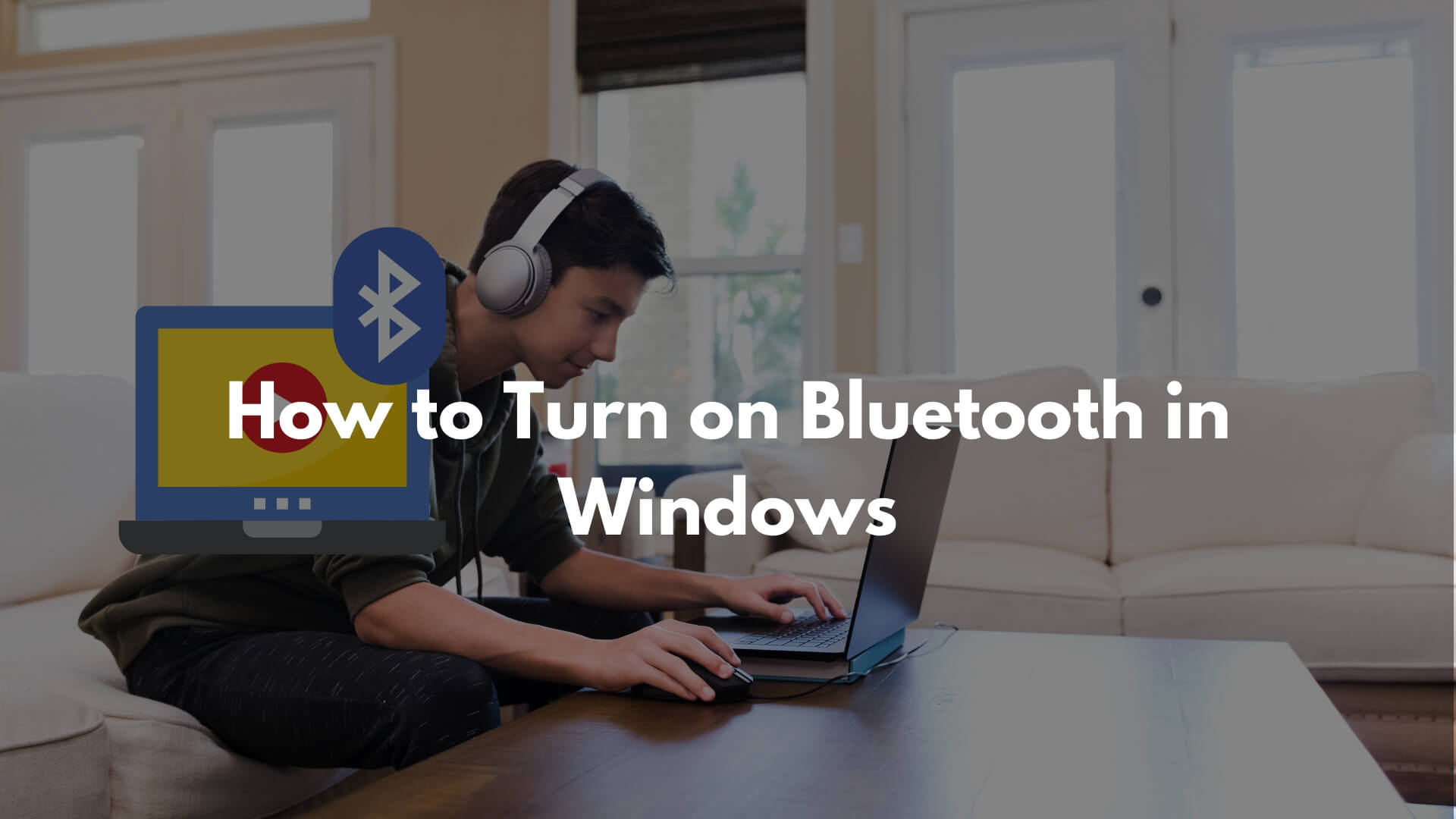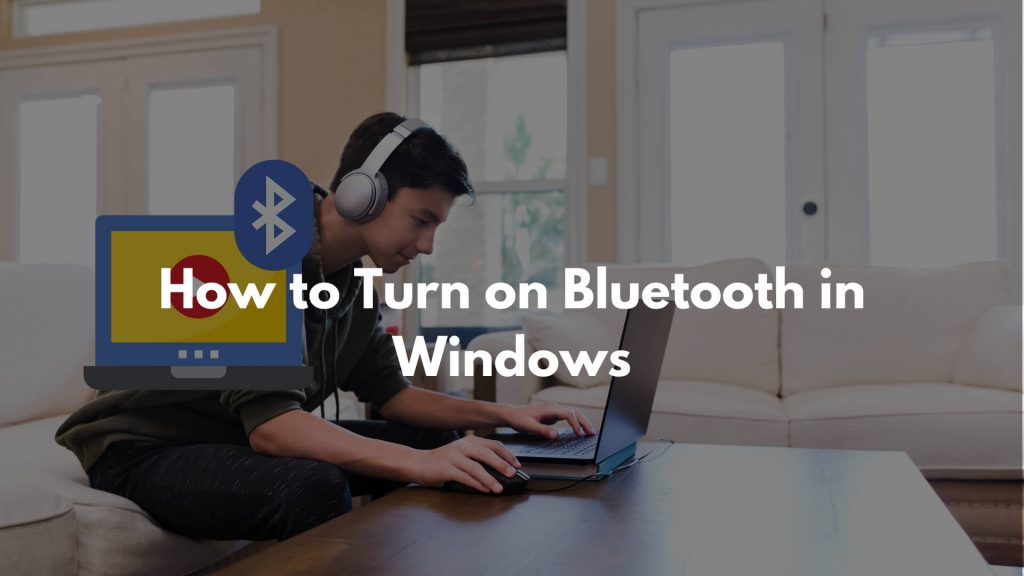 How to Turn on Bluetooth in Windows?
The Bluetooth switch only appears on your system when Windows detects a Bluetooth adapter. To connect a Bluetooth device to your computer, make sure the Bluetooth switch is on. Follow these steps to turn on your Bluetooth device:
Turn on your Windows PC or Laptop.
Open Settings using Win + I.
Navigate to Bluetooth & other devices tab on the left.
On the right, make sure to toggle on the Bluetooth.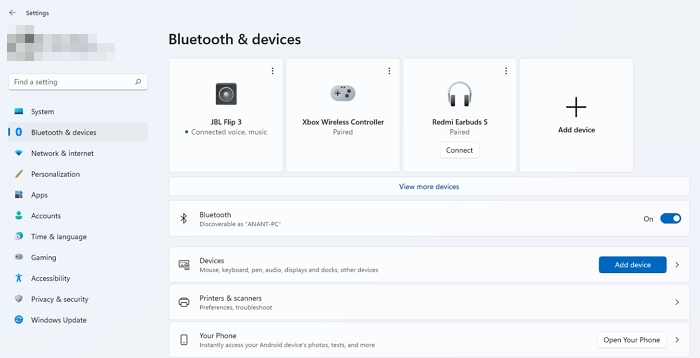 Alternatively, you can turn Bluetooth on quickly with an easy method:
Press Windows+A or click the Action Center icon on the right side of the taskbar to open the Action Center
You can now enable Bluetooth from the Quick Actions panel.
If it's not connected, you'll see the Bluetooth icon labeled Not Connected.
The Bluetooth icon will be grayed out if it is not active. The button turns blue if you click on it, indicating Bluetooth is turned on (the Bluetooth icon appears on the taskbar, as well).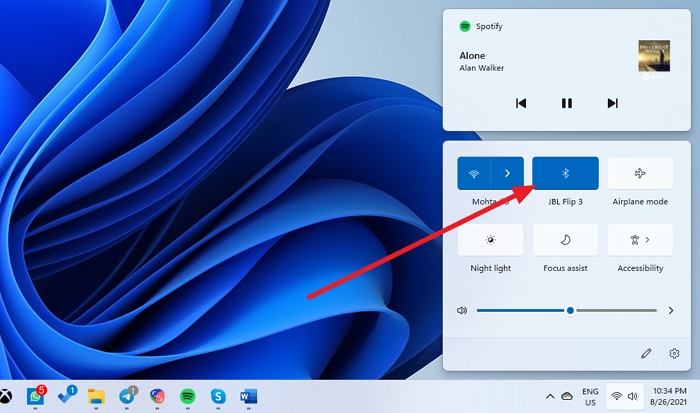 These steps will turn on your Bluetooth device on your Windows PC and Laptop.
Why Isn't My Bluetooth Switch Not There or Greyed Out?
If for some reason, your system is not showing the Bluetooth icon or the icon is there but greyed out, then you can follow these methods:
Method 1: Hardware & Device troubleshooting:
Press Windows + W keys together to open the search option.
Type Troubleshooting in the input and click Troubleshooting.
Now click on view all.
Click on Hardware and Device and follow the prompts to run the troubleshooter.
If the issue persists, follow method 2
Method 2: Start the Bluetooth service and set it to Automatic:
Go to the Start screen.
Type services.msc and press Enter.
Right-click on Bluetooth support service and click on Properties.
Set the Startup type as Automatic and then click Start under Service status.
Click on OK.
What To Do if You Can't Turn On Bluetooth in Windows
What if you don't see the Bluetooth switch and your screen? This means that there's a problem with Bluetooth on your computer. The following are the top three ways to fix Bluetooth issues in Windows 11/10. Work your way through the methods until you find the right one for you.
Here's how to find out whether your computer supports Bluetooth:
Using Device Manager
On your desktop, right-click on the Start button > Select Device Manager.
In Device Manager, look for a Bluetooth section or any Bluetooth adapter in the Network adapters. Due to some errors, the Bluetooth adapter may also be listed under the Other devices section.
Your Windows computer supports Bluetooth if there are one or more Bluetooth adapters in Device Manager.
Right-click on your Bluetooth device > Choose Disable device.
Once again, right-click on the device and select Enable device.
Now open Bluetooth from Settings and see if the switch is now visible.
How to Update Your Bluetooth Driver?
Your Windows PC does not support Bluetooth if there is no Bluetooth adapter in Device Manager. For Bluetooth to work, it needs software and hardware support. As soon as you're sure your computer supports Bluetooth but it still isn't working, the first thing you should do is update your Bluetooth driver.
You can manually update the Bluetooth driver by going to your computer manufacturer's website and searching for the most recent correct Bluetooth driver. Ensure that the driver you choose is suitable for your Windows version (32-bit or 64-bit).
I hope this post will help you know how to turn on Bluetooth devices in Windows.