Do you want your apps to be updated? In this guide, I will tell you how to update apps in Windows 10. In this OS, modern apps that you obtain from the store will automatically update in the background. Therefore, computers and their applications should be kept up-to-date as essential bits of maintenance every computer user should know how to do.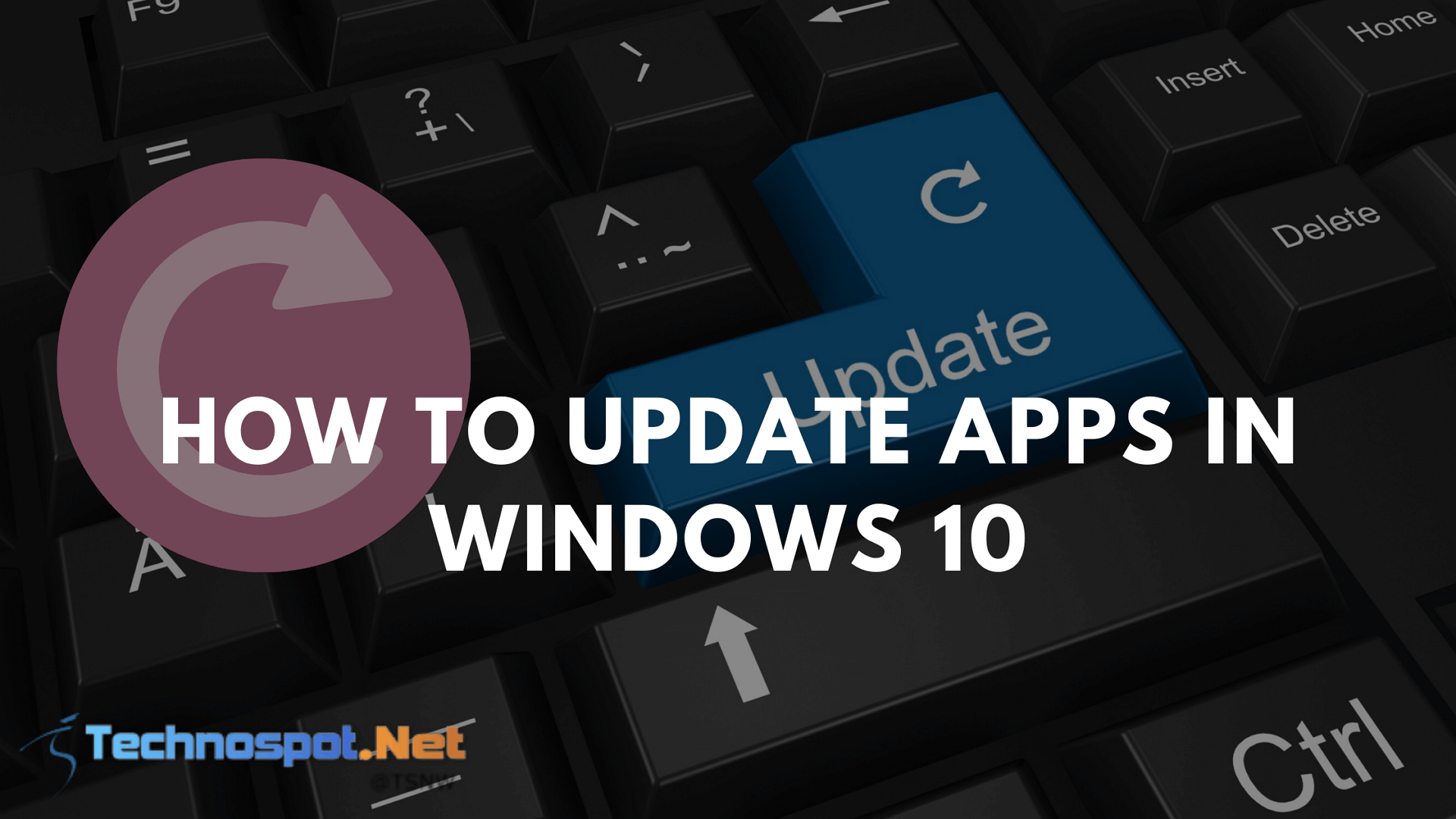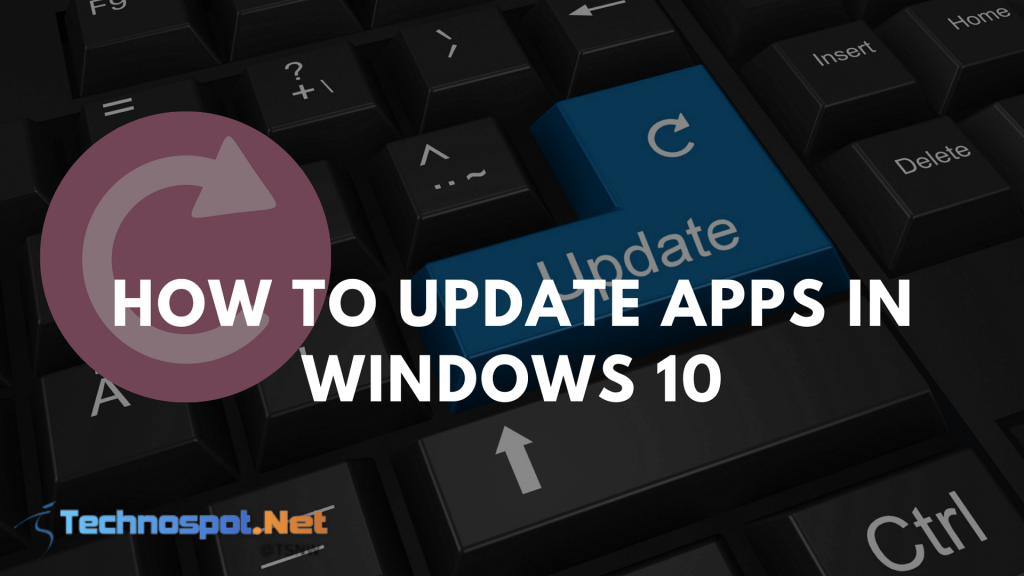 How Do I Check For App Updates On Windows 10?
Automatic or manual updates are available for Windows 10 apps. Depending on when you need to update specific apps, you can combine both methods. Here are two ways to update apps on Windows 10.
Enable Automatic Updates
Manually Update Windows 10 Apps
Stop Windows 10 From Automatically Updating Apps
Check If Apps Are up to Date
Manage Apps in Windows 10
You do not need admin permission to follow these.
1] How to Enable Automatic Updates
App updates are automatically downloaded and installed by Windows 10 each time your device connects to the internet. Follow these steps to update your apps automatically: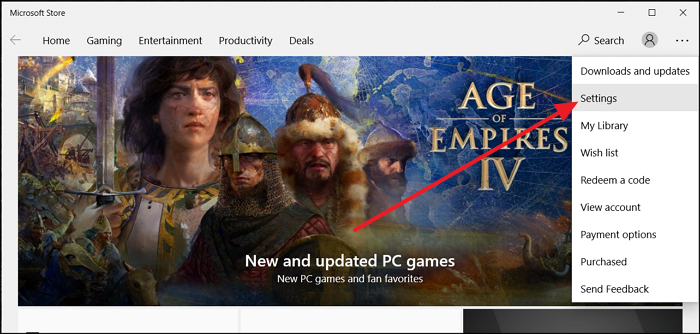 Open the Microsoft Store App from the Start menu.
Click the user icon on the top
Click Settings from the menu
Toggle On Update apps automatically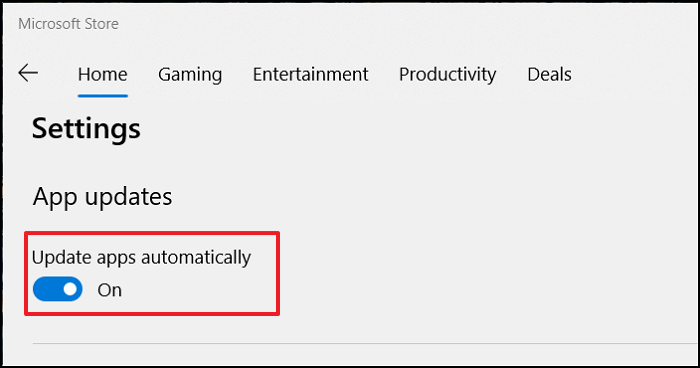 2] How to Manually Update Windows 10 Apps
Microsoft Store can manually update apps if you disable auto-updating on your Windows 10 computer.
Install updates manually if you need a specific app update immediately after it's released or if your internet connection is too slow to handle downloading files while doing other tasks.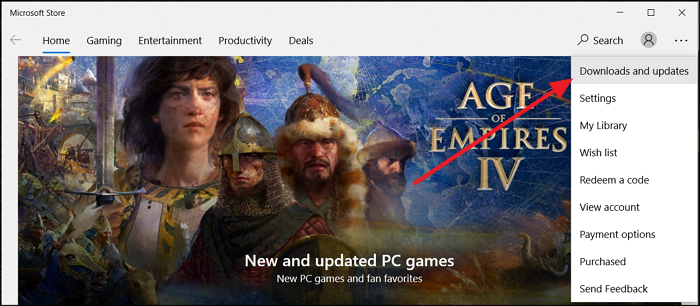 Open the Microsoft Store App from the Start menu.
Click the three-dot on the top.
From the drop-down menu, click Downloads and Update.
Now, click on the Check for updates or get updates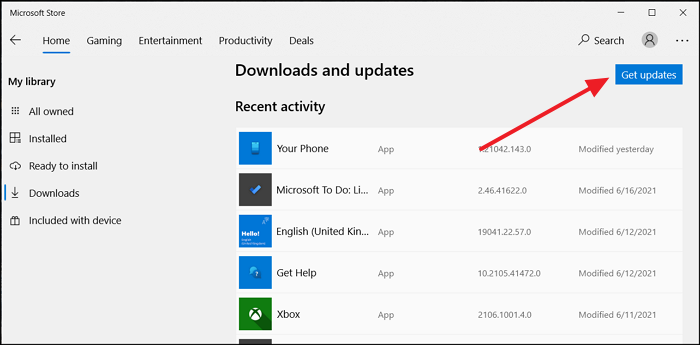 There will be a total figure beside your user image if any updates are available for any of the apps.
3] How Do I Stop Windows 10 From Automatically Updating Apps?
Automatic app updates are convenient most of the time. However, by not checking for new versions regularly, you will save time and keep your apps safe.
However, there may be times when you want to prevent apps from automatic updating.
The Microsoft Store provides a centralized location for downloading apps, so turning off auto-update is easy. Here's how would do it:
Open the Start menu and Type Microsoft Store and launch it.
Click the three-dot menu button at the top-right and choose Settings.
Now disable the Update apps automatically
Now all you have to do is follow these steps
4] How Do You Check If Apps Are up to Date
It's crucial to keep your apps up-to-date for several reasons:
First, most developers constantly update your devices with new features, better performance, and battery optimizations.
As developers are continually working to ensure their apps work with the latest versions of Android, updating apps is also essential if you've received a phone software update. To update your apps, you need to follow these steps:
Press the Windows key, and open the

Microsoft Store App

by searching for it.

Click on the

three dots

in the top-right corner >

Downloads and updates

A list of

applications

and their

version number

will appear. 
Here you will get to know when they were last updated. During updates, you'll be able to see a list of the apps being updated. Against each app name, you will see signs that will let you start, pause, or cancel downloading of updates, along with an option to Pause all updates.
5] How Do I Manage Apps in Windows 10?
Windows 10 comes with several pre-installed apps, but you can also download more from the Microsoft Store or other trusted sources. You can also configure, modify, and remove apps to customize your Windows experience.
To change the settings of an app, use the following steps:
Open Settings.
Navigate to Apps >Apps & features.
Select the app you want to manage permissions, and click the Advanced options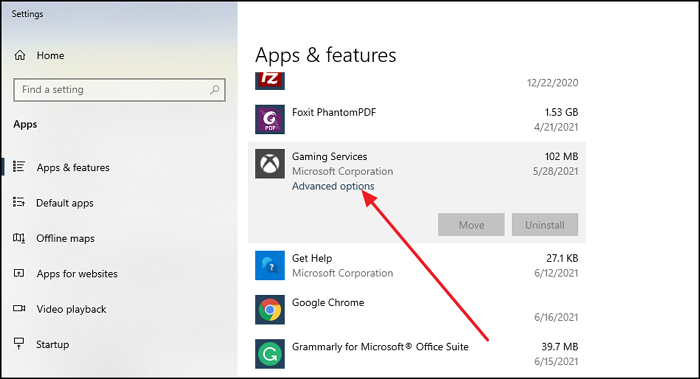 You can manage several settings for an app on the settings page. It includes background usage control, app termination, app reset, uninstalls, and more.
There are, however, only available when acquiring applications from the Microsoft Store, and there may be variations in what they offer depending on the app.
I hope this post will help you update apps in Windows 10.