If you plan to update or upgrade your Motherboard, this post will guide you on how to update BIOS or UEFI on Windows PC. Though infrequent, firmware updates help to fix bugs and hardware problems. However, it is crucial to understand when and how to upgrade your BIOS before you do so. If not done correctly, making an unnecessary update could harm your PC rather than benefit it.
Why Update UEFI/BIOS? Is it Safe?
Although BIOS or UEFI upgrades do not necessarily speed up your PC, you may want to upgrade to the most recent version of motherboard firmware if your operating system is not performing correctly. On the other hand, if your PC is operating normally, a BIOS update generally is not required. Therefore, it is advised to avoid messing with the software.
There are generally three situations where you might want to think about updating your BIOS:
Bugs: If your PC's firmware already has persistent bugs, updating might fix them.
Hardware modifications to the CPU: If you have upgraded the processor in your PC, you might need to update it to ensure adequate communication between the motherboard and the CPU.
Hardware problems: In some cases, updating can be used to troubleshoot problems with your RAM or CPU.
It is unlikely that you need to worry about updating your BIOS software if your PC is operating normally and does not fit into one of these three categories.
How to Check the Model Number of your Motherboard?
If you can't recall what motherboard you are using, Windows makes it easy to find. To find system information in Windows, follow the steps given below:
Press the Windows key and type sys or msinfo to locate System Information.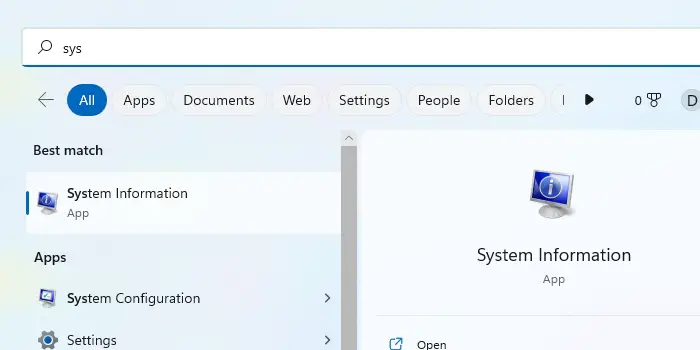 Once you open System Information, scroll down and find the Baseboard Manufacturer and Baseboard Product options.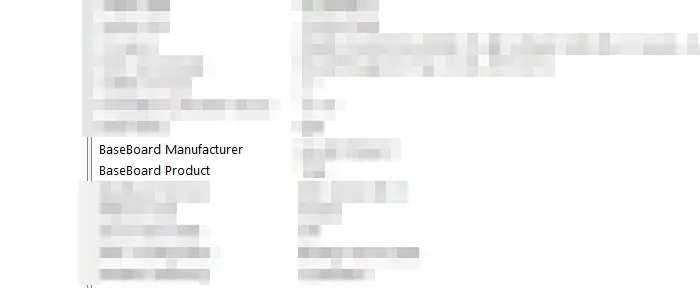 When you have the product model, find the product manual by going to the manufacturer's product support page. There should be multiple explanations of how to flash or update the BIOS in a BIOS or UEFI chapter. A manual might also be available on the product page's BIOS tab.
If your BIOS or UEFI is corrupt and your system cannot boot, you can find the product serial number by checking the product label or the invoice.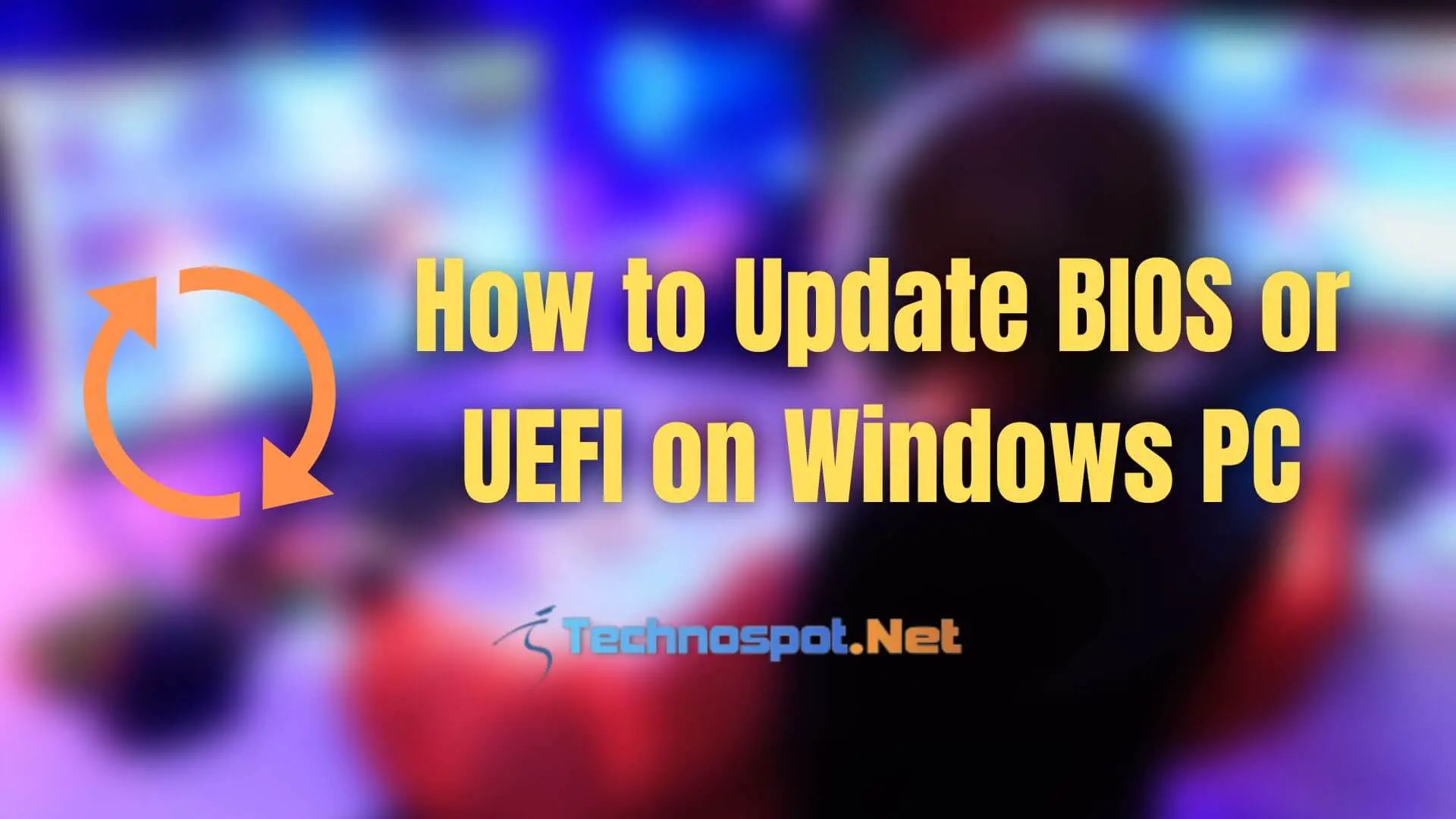 How to Update BIOS or UEFI on Windows PC
Given below are examples of three OEMs
Asus
Intel
HP
Make sure to back up all your data before doing so. Creating a system image is a better idea, as restoring it is easy.
1] How to Update Asus Motherboard BIOS or UEFI
Downloading the necessary application is required before beginning the BIOS update process. There are two ways to download it.
Download the BIOS update tool from MyASUS
Open the MyASUS application through the Windows search bar. If you can't find it, check how to download MyASUS on your Windows PC.
Click on Customer Support from the MyAsus window.
Click on the LiveUpdate tab and then click on the Latest option. You can learn more about My-Asus Customer Support.
Look for BIOS Update Windows options and click on the Download button next to it to begin the BIOS installation.
For more information, check this link.
Note: If no Live Update tab exists in MyASUS, your PC does not support this feature. So, please go to the second method to download the BIOS update application from the ASUS support site.
Download the BIOS update tool from the ASUS support site
Visit the ASUS support site and type the model number of your PC to learn more about searching for and downloading BIOS. Please see How to check the model name for further information on how to download the appropriate BIOS file.
Look for BIOS Update for Windows or BIOS Installer for Windows on the support page in the BIOS Update(Windows) category. Next, click Download if you can see the file, then go to the appendix How to use BIOS Update for Windows to update the BIOS.
Note: Since some models might not support upgrading BIOS in Windows, please refer to How to use EZ Flash to update BIOS if you do not see BIOS Update for Windows or BIOS Installer for Windows.
2] How to Update BIOS/UEFI for Intel PCs
Below are the methods for updating BIOS through Intel Server Board and Intel Server Systems from the embedded UEFI Shell.:
Start by going to this Intel link to download the latest BIOS and firmware update for UEFI to update the server system.
Unzip the downloaded file and extract it into the root directory of a USB flash drive.
Insert the USB into the system that should be updated, restart the server, and load the UEFI shell.
The update process will begin, and press any key when prompted.
Depending on the manufacturer, a straightforward update option may also be offered, such as a USB stick that comes with your motherboard and updates the BIOS from Windows. It is possible to download and install similar programs on a USB drive. Even some motherboards have unique ports and LEDs just for this updating process.
Here is a video that demos the process.
3] How to Update BIOS/UEFI for HP Systems
First, navigate to HP Software & Driver Downloads on an HP PC. Once there, you must specify the serial number and product type.
You can manually enter the serial number if you already know it or let HP recognize the product when you click the product type and enter the serial number.
Select 

BIOS

 from the list that displays, and then review any available BIOS updates.
Click Download if you see an updated BIOS version. To save the file to your PC, follow the HP Download and Install Assistant's instructions. Avoid choosing the Run File option.
Note Your PC does not need a firmware update if there isn't one listed.
If your PC can boot:
Before proceeding, close all open programs and disable Antivirus and Bitlocker. During the installation, you will have the option to create a recovery
Double-click the firmware update file saved on your desktop or in a folder.
During the installation process, it will prompt you if you want to update, create a recovery, or copy a file to a different location. Select Update
It will then prepare the file and restart your PC. During the restart, the firmware will be updated automatically.
If BIOS is corrupt:
If your HP device doesn't start, you must use a different PC with internet connectivity to find and download the BIOS update. You will need to create a Recovery USB flash drive. For more information, click on this link.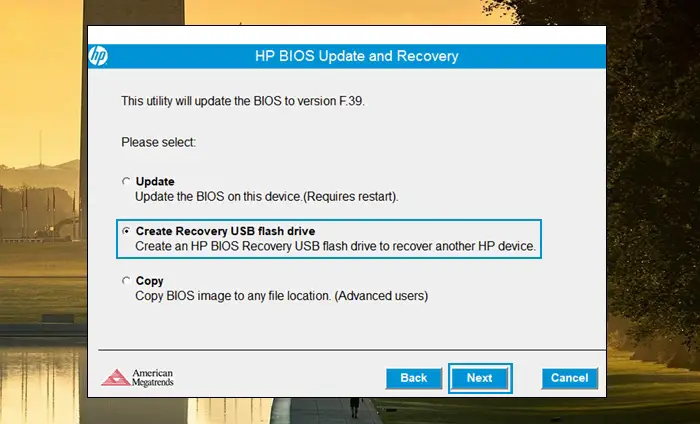 To access the HP PC Hardware Diagnostics UEFI menu, press the F2 key when the PC starts.
Connect the USB flash drive with the file for the BIOS update to a USB port accessible on the original PC.
Select either BIOS Management or Firmware Management.
Select BIOS Update.
Click on Select BIOS Image to Apply.
Click Hewlett-Packard and then HP TOOLS-USB Drive.
Click BIOS, then CURRENT or NEW.
Choose the BIOS update file that corresponds to the System Board ID.
If prompted, enter your administrator password and click Apply Update Now.
Your PC will automatically restart after 30 seconds to finish the upgrade if the BIOS update is successful.
You would receive a notification informing you that the BIOS update was unsuccessful if it failed. Following a restart, the PC might make a BIOS recovery. If the update has failed, do not manually restart or shut down the PC.
Follow the official page to watch a video on updating BIOS.
Conclusion
Updating the BIOS or UEFI of any motherboard is easy if you carefully follow the instructions. At this age and time, most OEMs now offer software-based solutions that can check if a firmware update is needed and can install it with your consent.
I hope the post was easy to follow and you know how to update BIOS or UEFI.