Updating your graphics card driver from time to time can be pretty beneficial. You will enjoy improved performance, speed boosts, and a smoother experience. However, things can be confusing when it comes to updating the graphics card driver. So the question is, how to update graphics card driver in Windows?
To help you with this, we have mentioned a few handful ways to update your GPU driver below for Windows 11, Windows 10, and any other version of Windows.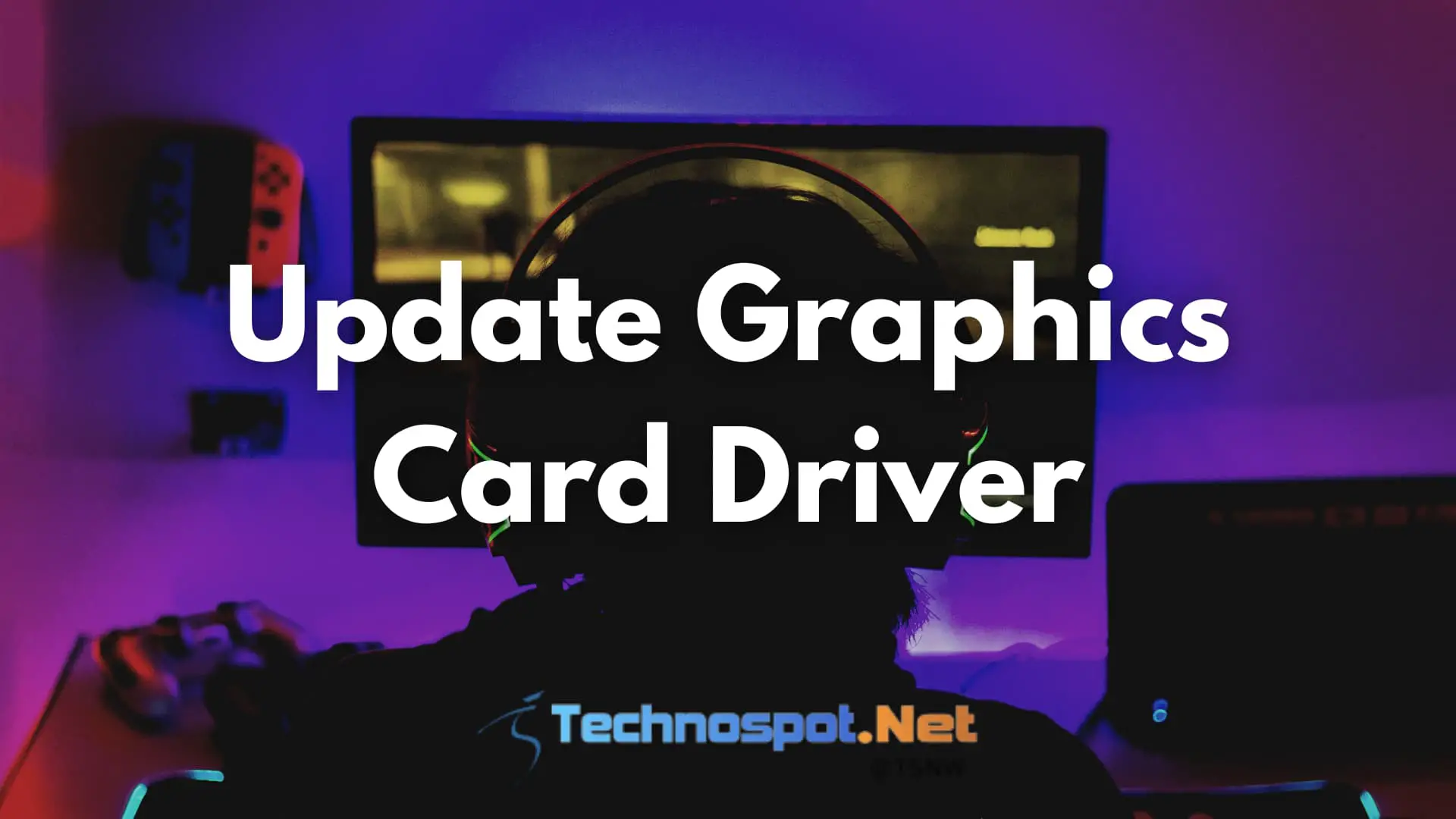 How to Update Graphics Card Driver in Windows?
There are several ways you can update your graphics card driver. For instance, you can manually download and install the latest update. Or you can let Windows do the job as it automatically updates your PC's driver needs with Windows updates. In short, there are three main steps that you have to follow to update your GPU driver. These steps are:
Check GPU Driver Updates
Backup and Install the Drivers
Verifying Driver Update
Now let's talk about these steps individually below:
1] Check GPU Driver Updates
First, you must check for the latest driver available for your GPU. For this, you have two options, and you can first go to the GPU manufacturer's website and see the latest updated version. Alternatively, you can use Windows update.
Via GPU Manufacturer's Website:
Before downloading or installing the latest version, check your PC's current GPU driver version. To find this out, follow the below steps:
Right-click on Start Menu and click on Device Manager.
Expand your Display adapters.
Right-click on the graphics card driver and select Properties.
Go to the Driver tab to see the Driver Version here.
Now go to your GPU manufacturer's website and search for the available driver using your graphics card model. Then match the available graphics driver version to your installed graphics card driver version.
If there is a new update available on the website, download it.
Via Windows Update:
As you know, Windows automatically updates your device drivers, including the GPU Driver. To find out if there is any GPU driver update available, follow these steps:
Press Windows Key + I to launch Settings.
Navigate to Windows Update > Advanced options > Optional updates.
Over here, check if any driver is available related to your graphics card.
If there is, select the driver, download it, and install it.
2] Backup and Install the Drivers
After downloading the GPU driver, please don't install it right away. Instead, you should first back up your important files and other data. If the latest driver installation leads to any crash, your PC will face issues like BSOD or an unrecoverable system. Hence, you must take a backup of your files. Or you can create a system restore point to back up your PC quickly.
Once done, the next step would be to uninstall the previous driver. For this, follow the below steps:
Go to Device Manager.
Expand Display drivers and right-click on your GPU.
Finally, click on Uninstall device and follow the onscreen steps.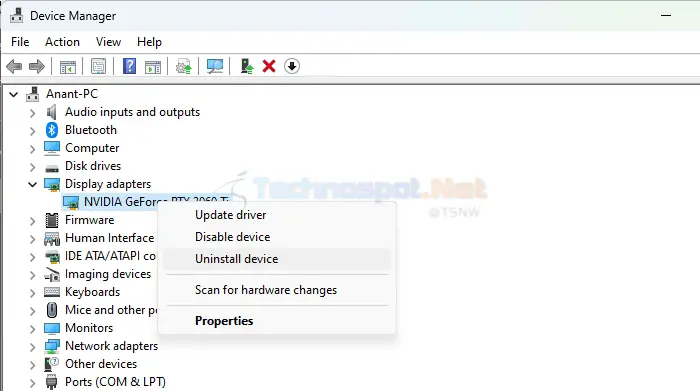 Once the GPU driver is uninstalled, double-click on the latest GPU driver you downloaded. And follow the onscreen steps to install the driver.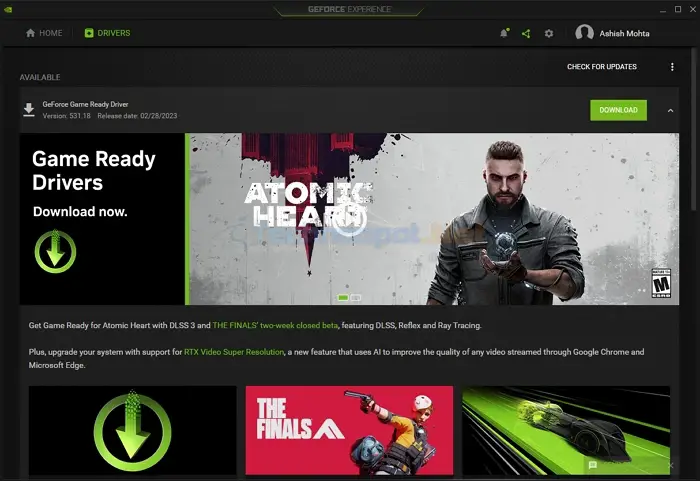 Alternatively, some graphics card manufacturers offer a utility tool that can be used for uninstalling and updating your GPU driver. So if your GPU has that, use it for a smooth graphics card driver updation.
3] Verifying Driver Update
Finally, check if your driver has been upgraded to the latest version. For this, we will again have to use the device manager. So follow the below steps:
First, Launch Device Manager.
Expand Display drivers and right-click on your GPU Driver.
Go to the Driver tab.
Over here, match with the Driver Version; you are all set if the driver version is updated.
Conclusion
So that were the steps to update the graphics card driver in Windows. Always, do look for any utility tool offered by your GPU manufacturer. The software would update your GPU driver in most cases. Also, you can use third-party driver updating tools for the job.
Why Should You Keep Your Graphics Driver Up To Date?
Keeping your GPU driver up to date can be beneficial in several ways. Such as:
Improved Performance: Latest graphics drivers often contain bug fixes, optimization, and new features that can help you improve the graphics card's performance. As a result, you may enjoy better frame rates, smoother gameplay, faster graphics rendering, and more.
Stability: If your graphics driver isn't up to date, it can lead to several instability issues. As a result, games might crash on your PC, face laggy gameplay, and more. Hence, it would be best if you kept your GPU driver current.
Access To New Features: You can also get access to new features or improves your existing feature to offer you better performance and smoother gameplay.