BitLocker is a drive encryption technique used to secure your data with a password, and data is encrypted using a strong encryption algorithm. It is possible to encrypt almost any device like your hard disk partitions or a USB or thumb drives. Also, to unlock the USB device on any other machine, you would need BitLocker to be installed on it. This guide will share how you can use BitLocker to Encrypt and add a Password on USB Devices.
Note: Starting with Windows 11, BitLocker to Go requires a USB flash drive.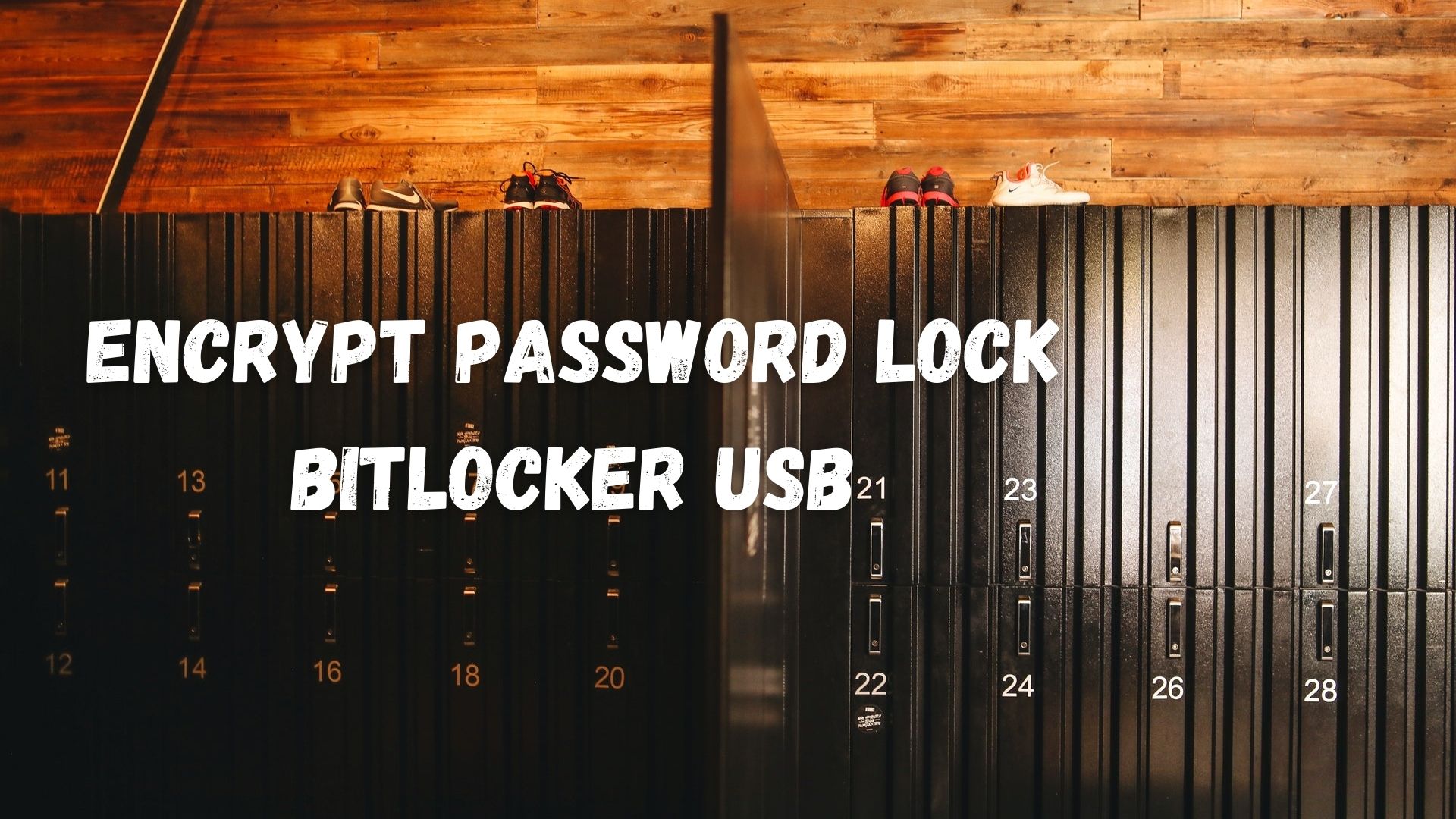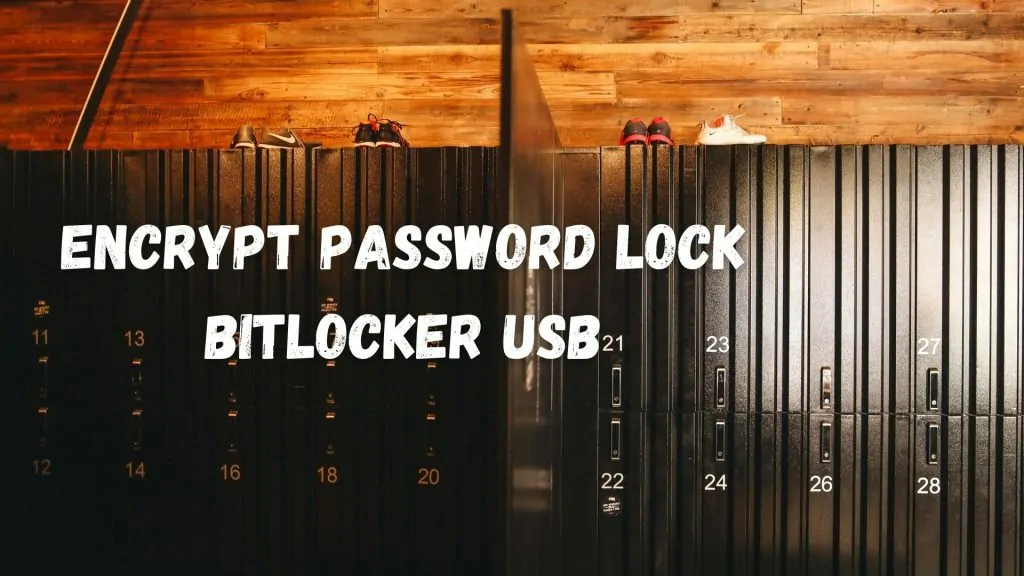 How to Use BitLocker to Encrypt and Password-Protect Data on USB Drives
This tutorial applies to Windows 10, Windows 11, and previous versions of Windows, including Windows 7.
Connect the USB or the thumb drive.
Go to Start and type BitLocker and click on Manage BitLocker or BitLocker Drive Encryption.
This will launch the BitLocker application. If your USB or Thumb drive is connected,  it should be displayed in the launched application.
The point to be noticed here is that BitLocker treats Hard drive and plugged devices separately. You will see hard drive partitions under Hard Disk Drives and plugged media under BitLocker to Go.
Click on the link next to the USB drive, which says Turn On BitLocker. This will start the encryption process. In case the storage devices don't have enough space required for encryption, you will be warned.
The next step would be to add a password to it. Though this is all secured but still make sure you don't choose a weak password.
Once the password is applied, you can choose to save it to your Microsoft Account or Save it a File and print it.
You can then choose to encrypt the used disk space only or the entire drive. The former will be faster compared to the latter.
BitLocker then offers to choose between two encryption modes—The new encryption mode for fixed drives and the Compatible mode for USB drives or movable drives.
Once confirmed, the BitLocker Encryption will start. The encryption process allows you to pause the encryption process in between. This is useful if you forgot to remove some data which you didn't want to safeguard. However, make sure you don't remove any data unless you have paused the process.
That's it. Your drive is BitLocker protected. To test that it works, eject the media first and then plug it back in. As soon as you do it, you will be prompted for the password. If you have it linked with your Microsoft Account, you will be prompted to enter the PIN or Password or authenticate using Windows Hello.
Done that, you can also set it to—Automatically unlock for this computer from now on. This is useful, so you don't have to unlock it again and again on your computer at least.
In case you still have doubts regarding BitLocker Encrypt Password for USB, make sure to ask us about it.
How to Recover the Lost Password for BitLocker Encrypted Device?
In one of the steps above, we were prompted to save or print the encryption key. If you had done it, all you will need is to type in the key and unlock the device. If you chose to save it to your Microsoft account, you could use that as well to unlock the drive.
Click on the option—I forgot my password link and type in the recovery key.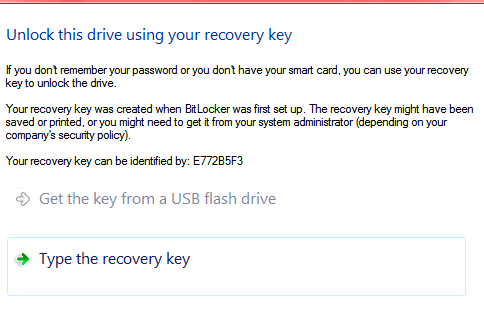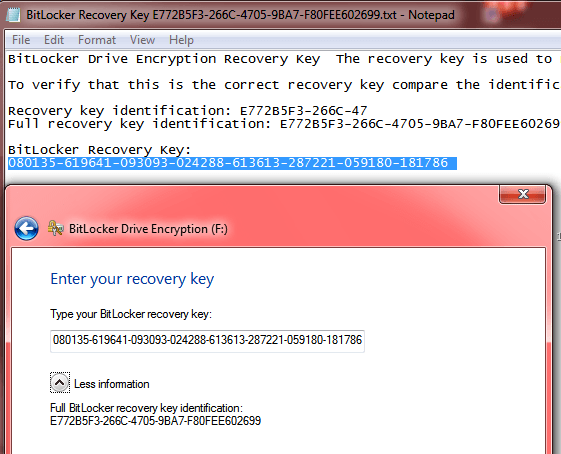 However, you will have only temporary access to the device, i.e., as long as it is plugged in.
How to Turn off BitLocker Encryption on the Device?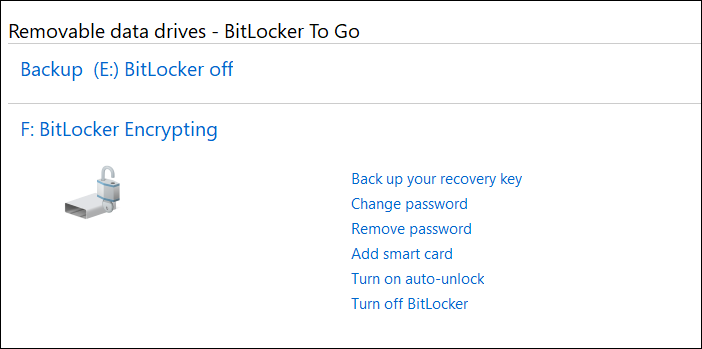 It is straightforward. Relaunch the BitLocker encryption program and click on the Turn off the BitLocker link. You will be prompted to enter the password, and once you do that, the drive will be decrypted. Make sure to follow this when enabling or disabling TPM.
This completes all the steps to enable or disable BitLocker on a device, recovering the BitLocker Password and removing the BitLocker feature on it.