Having malware on your PC can be a huge issue, but Windows provides a free utility that you can use to save your PC from getting infected any further. The Malicious software removal tool (MSRT) in Windows can help you identify and remove malicious programs from your system, ensuring your safety and security. The tool is frequently updated and is designed to detect almost every type of malware. This article will discuss using the MSRT tool on Windows to remove malicious programs.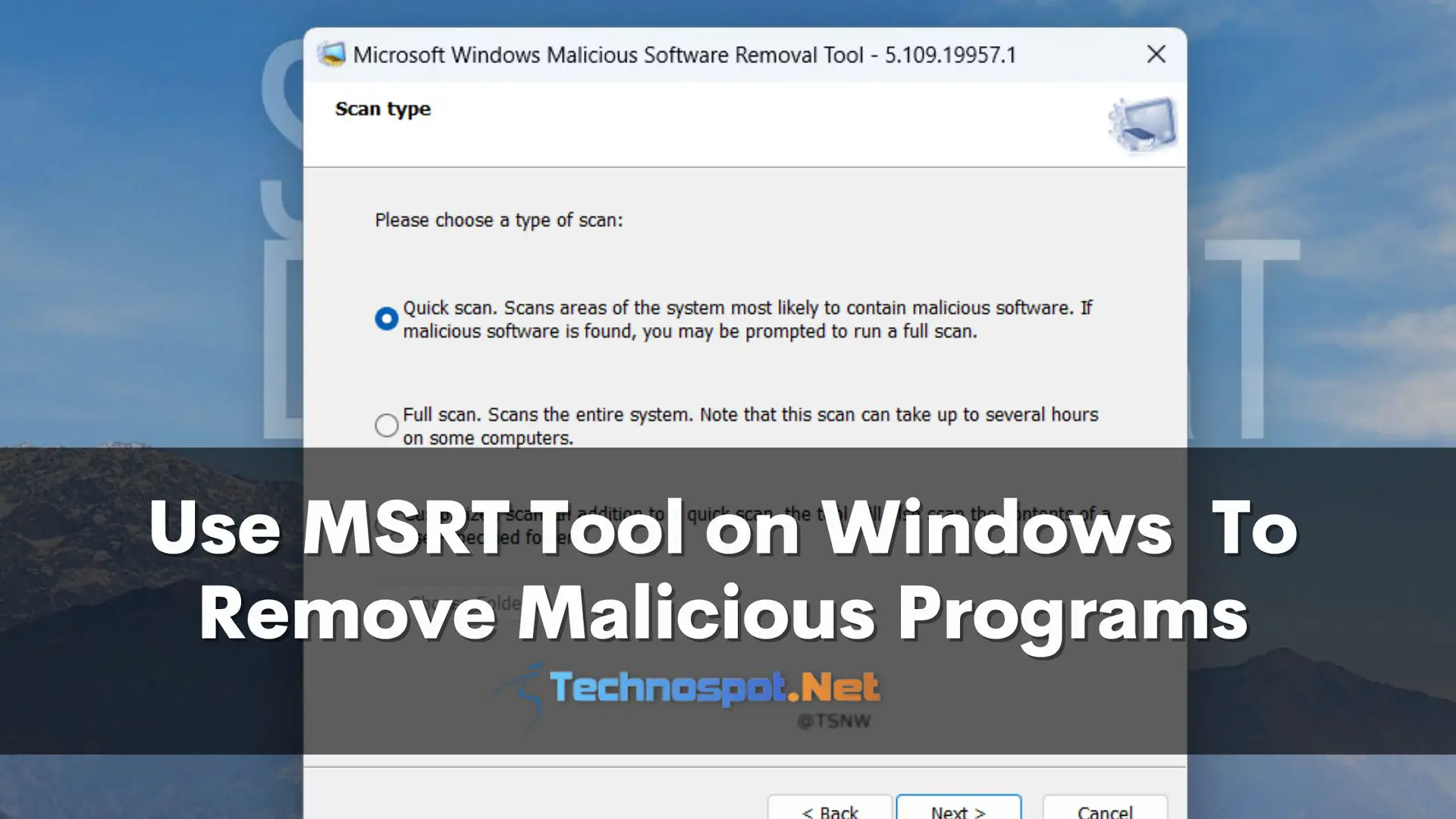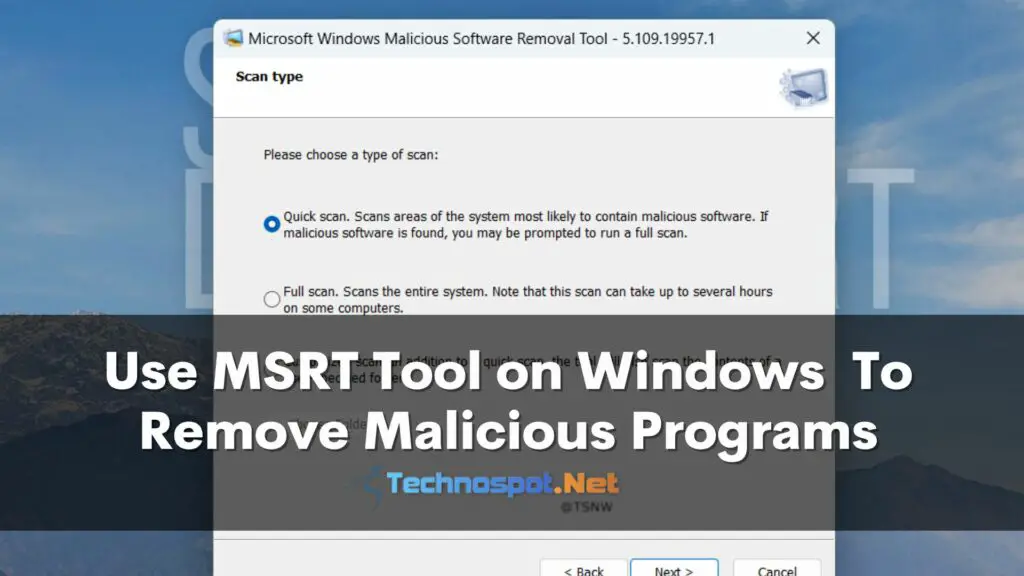 What Is MSRT Tool? Is It an Alternative To Anti-virus Software?
The Microsoft Malicious Software Removal Tool (MSRT) is a Windows utility designed to reverse any damage caused by malicious software on your computer. It can be used on Windows 11/10 operating systems to remove malicious programs such as Trojan horses, viruses, and worms.
Unlike traditional antivirus software, which offers active scanning and protection against potential threats before they happen, MSRT does not offer this level of security. Still, it looks for infections after your computer has already been compromised.
Furthermore, while MSRT will help you get rid of certain types of existing malware from your PC, it cannot protect or prevent any forthcoming attack, nor can it eliminate all forms of spyware present within the system either due to its limited scope when compared with other anti-malware solutions available today.
Download and Install MSRT
While the Malicious software removal tool is preinstalled and available for most users by default, some users may be unable to find it on their computer and can install the same by following some simple steps:
Firstly, download MSRT from Microsoft's website.
Once MSRT is downloaded, head over to the Downloads folder and open the file.
You will be prompted— "Do you want to allow Microsoft's Malicious Software Removal Tool to make changes to your computer?"— Click yes.
Once allowed, follow the on-screen instructions to complete the installation.
How to Use MSRT Tool on Windows To Remove Malicious Programs
While MSRT may not be the most advanced and robust anti-virus solution, it removes malicious software from your computer. Remember that the tool removes malicious software and not any malicious files. With that being said, let's look at how to use MSRT to remove malicious software in Windows:
Open the Run dialog box in Windows by pressing the Windows+R keys on your keyboard.
In the Run dialog box, type MSRT and press the enter key.
This will now open a prompt asking do you want to allow MSRT to make changes to your computer, click yes, and this will open the MSRT window.
Now, on the MSRT windows, click the Next button in the bottom right corner.
You will be asked to select the scan type on the next page. There are three types of scans you can do:
Quick Scan: This scan will only look for malicious software in the areas and directories they are most likely to be found.
Full Scan: This scan will perform an in-depth scan of the whole system. This scan can take a long time on several PCs depending upon the size of storage and the number of files.
Customized Scan: If a particular directory is infected and has malicious software stored, you can perform a customized scan. You will have to select the respective directory.
Once selected, the MSRT will start scanning your device as per the type of scan you've selected.
After completing the scan, you will see whether malicious software was detected. You can proceed with viewing the detailed results of the scan.
If malicious software is detected, the MSRT automatically removes the software from your computer. You cannot recover the software or its related files in any way. A detailed log of which apps were infected is available. After the scan, you can check out which apps were removed.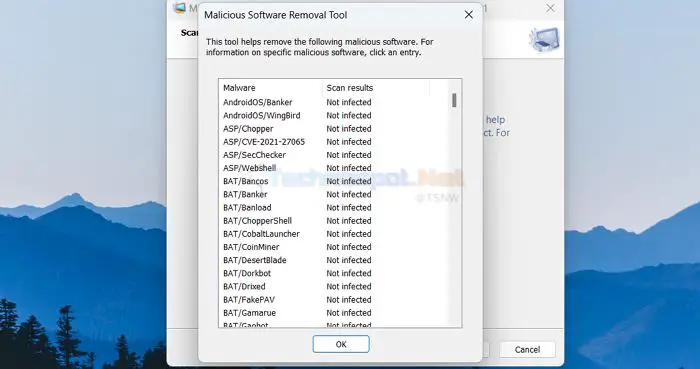 Conclusion: 
MSRT is a valuable tool to scan for any malicious programs. However, it is certainly not an alternative to a full anti-virus suite. Running scans at regular intervals is essential to keep your computer running smoothly and any malicious software at bay. While the tool works, full-fledged security software such as Microsoft Security should be on your PC.