I happen to have an HP Photo smart printer which has all the functionality like Scanning, Copying and Printing, etc. Now it ran out of Ink recently and I had no time to get it refilled. The best part was that all of a sudden I had a lot of document to be scanned and sent over email.
So I happily turned on my printer and waited for the Menu options to showup but it was stuck on Change your Ink Cartridge screen forever. I tried taking all of them out and thought it will pass through but nothing happened. So basically the scanner was brilliantly built so as to not allow anything work if the Printer was out of ink!!
So the big question was, How do I scan the documents ?
Good thing about the Photo smart printer is it has a web interface. Even better, you don't need to install a software to access the webpage but all you need is connect it to your local network and access it using the browser.  In case you haven't connected it to WIFI ever, connect it to your PC, manually over LAN Cable.
Now follow the steps to access over WIFI :
Go to Devices and Printer
Look if your printer is listed. If now, add it and use the WIFI Option to connect.
Once the printer is listed, Right Click > Properties > Web Service Tab and copy the URL which is under WebPage.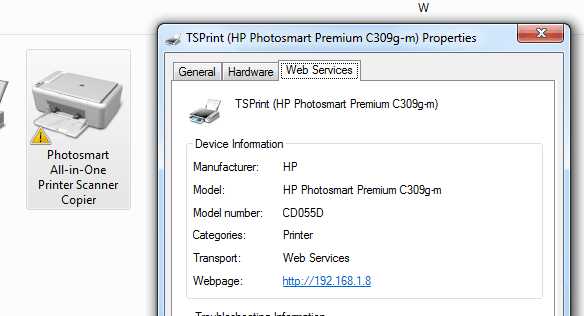 Open this in any of the browser and it will take you to the Web Management page of the Printer. Look for an option which says WebScan. For me, it was listed under Applications.
Click on that and you will have the option to initiate the scanning process from the web interface.  You have option to choose between image type (Black and White, Colour,  Colour Drawing, text) and Document Size ( Letter, Executive, A4 etc).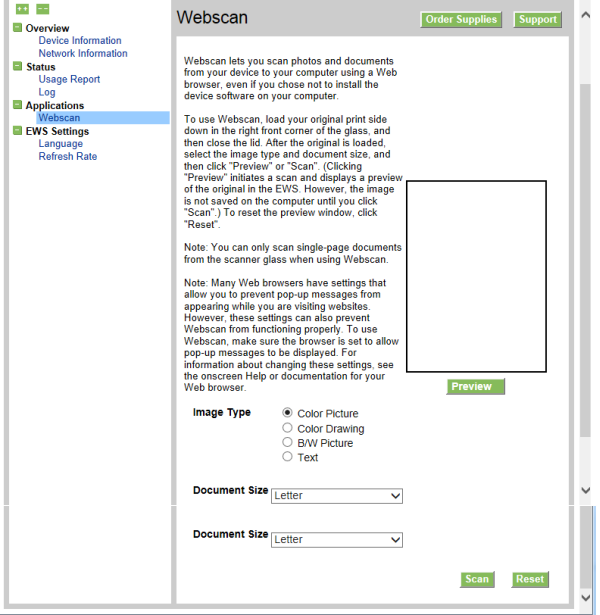 Video Demo
If you have placed your printer away from your main desk, you will have hard time getting up and down to change the paper from the scanner bed. But at least this works and you can still use the printer without getting it refilled.