Safari Browser in iPad doesnt let see the source page of any webpage in case anybody wants to check the HTML code behind it for even testing purpose but there is an app for that. iHTML Plus is a free iPad app which opens up a webpage and then loads its Page source side by side. In case you want to share it with somebody, you can email it right from there. Very useful if you are developing your web based application according to iPad and want to know how it looks over an ipad.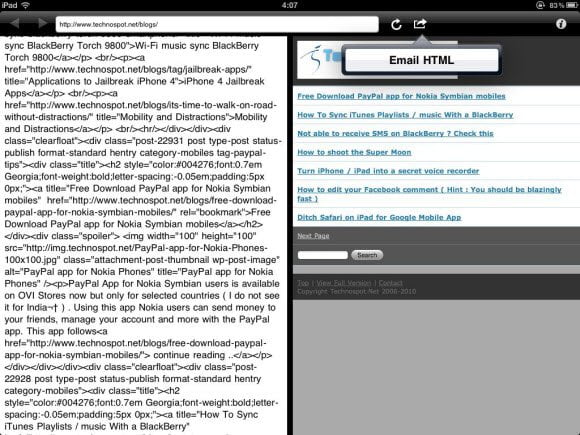 Developers will have major interest on this app which according to the creators is being targeted to build it like Firebug for iPad. The drawback of this app is lack of CSS readability, no mapping to what source is from which section.
Since the default browser is not providing you this, this is an excellent choice. Download from iTunes.